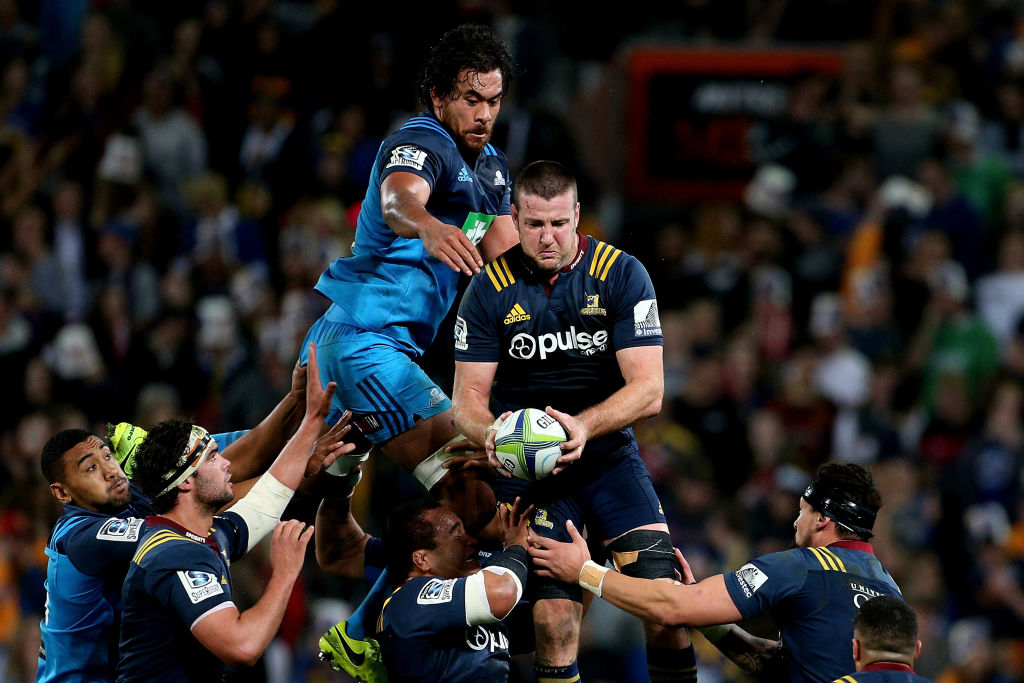 The Highlanders will open their campaign against the Blues at home on February 23 and will have a couple of weeks off straight away.
The draw for the revamped Super Rugby competition was released by Sanzaar late yesterday.
A draw is a draw to some degree. You can not do much about it and no team ever gets the perfect draw.
The Highlanders draw does not indicate where their eight home games will be played but seven of them will be played under the roof at Forsyth Barr stadium.
One other match will be played in Invercargill, and that is likely to be a game against an Australian team or a team from South Africa.
The new 15-team format returns to the structure played between 2011-15, when New Zealand teams played each other, both home and away.
This interested the fans, although the coaches and players were not so keen as these games were brutal on bodies and mind.
Each team plays 16 games, and the Highlanders will not play the Sunwolves from Japan or the Jaguares from Argentina next year.
The Highlanders will start against the Blues and then, straight afterwards, will have a bye.
Having a bye early is not all bad. In 2015, the year the Highlanders won the title, they began the season with a bye.
After the bye, the Highlanders will have two games at home, taking on the Stormers and then the Crusaders.
They  will then head away to take on the Hurricanes in Wellington, followed by the Chiefs, most probably in Hamilton.
The team then has its second bye, so will have had its two byes within the first seven weeks of the competition.
After the bye it hosts the Brumbies and then heads away for three weeks.
The Highlanders play the Blues on April 20 in Auckland before heading to South Africa where they  will play the Bulls and Sharks.
The test break — when the All Blacks play France — takes place in June. The Highlanders  will have to play eight games in eight weeks before the break.
When they reassemble after the test window, they  will take on the Chiefs at home, followed by venturing to Christchurch to play the Crusaders.
They will finish the regular season against the Rebels on July 14The top eight teams make the playoffs, consisting of the conference winners, followed by the next four highest teams on the points ladder, irrespective of what country the sides come from.
The final is set for August 4.
HIGHLANDERS 2018
Draw
Blues, home, February 23; bye; Stormers, home, March 9; Crusaders, home, March 17; Hurricanes, away, March 24; Chiefs, away, March 30; bye; Brumbies, home, April 14; Blues, away, April 20; Bulls, away, April 28; Sharks, away, May 5; Lions, home, May 12; Waratahs, away, May 19; Reds, away, May 26; Hurricanes, home, June 1; Chiefs, home, June 30; Crusaders, away, July 6; Rebels, home, July 14