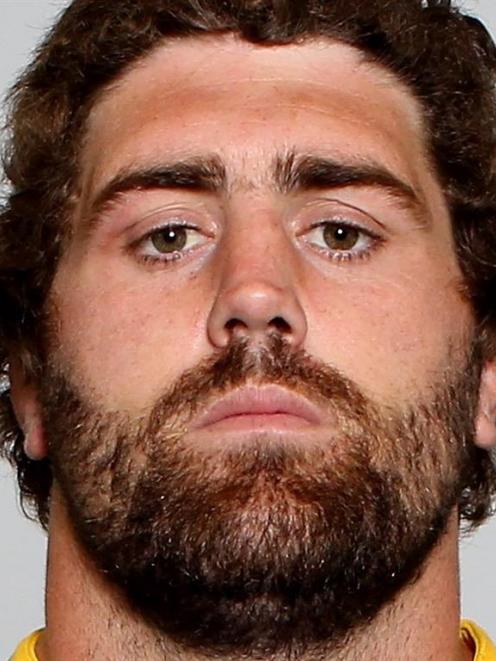 Former Highlanders and All Black prop Jamie Mackintosh may be seen in blue and gold this season.
Mackintosh is living in Dunedin and has been helping out Otago at training.
He is expected to be playing club rugby this season and may come into consideration for the Otago side. Mackintosh did not return calls yesterday but the 35-year-old is said to be keen to keep playing.
Otago Rugby Football Union general manager Richard Kinley said Mackintosh was in Dunedin and he would be like anyone else who played club rugby.
If he performed well enough and was needed, he would be considered for a contract. He was expected to turn out for Kaikorai.
Mackintosh has had a career which has taken him around the world after he left the Highlanders at the end of the 2013 season.
He played two seasons for the Chiefs and also brought up his 100 games for Southland.
He headed to France in 2015 and played for Montpellier. A short stint in the United States then followed before he headed back to France where he played for the Pau club, where Ben Smith played last season.
He was set to play in the United States competition for the Austin club but that stint was cut short by the Covid-19 pandemic. Mackintosh played 123 games for Southland and 67 games for the Highlanders. He played one test for the All Blacks, against Scotland in 2008.
Otago has some depth in the propping department although it has lost young tighthead Saula Ma'u for the season to due a shoulder injury. Mackintosh is usually a loosehead prop.
Kinley said players coming home from overseas seasons had been a real bonus for Otago. Along with Mackintosh helping out Otago wider training squad members, others who have come in to help out include Ben Smith, Jason Macdonald, Tom Rowe and Tony Ensor.
Many leagues overseas have either been abandoned or are on hold and players have come home rather than stay in a foreign country.
Kinley said Otago coach Tom Donnelly had helped get the former Otago players into training sessions and give some tips to promising players.
The Mitre 10 Cup is scheduled to start on September 11 and will finish in November. A revamped draw is expected in the next couple of weeks.
Meanwhile, Otago first five-eighth Hayden Parker is going back to the grassroots.
Parker will line up for Kurow in the North Otago club competition this season. The season kicks off next week and the club is set to play a warm-up game today.
Parker (29) had been playing for the Kobe side in Japan but the season was cut short and does not start again for some months. Parker, a former New Zealand Colt, has played for the Highlanders and also the Sunwolves.