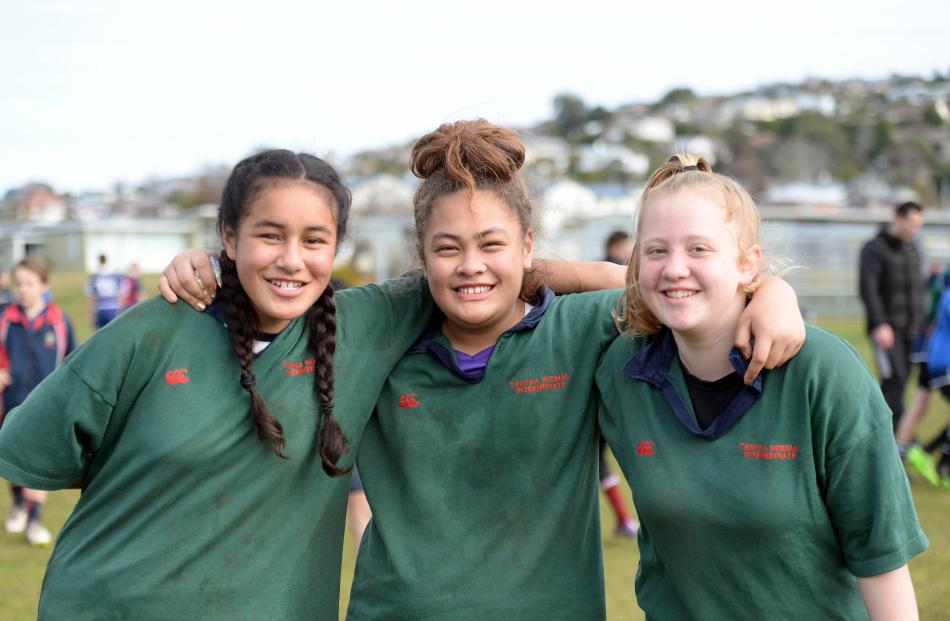 Fifteen teams played in three grades at the Sassenachs intermediate school rugby tournament at Bishopscourt yesterday, the boys split into year 7 and 8, and the four girls teams mixing both year groups.
Teams played four games throughout the day. Tahuna claimed wins in both the boys competitions, beating Balmacewen in the finals.
Balmacewen got one back in the girls final, though, beating Tahuna.