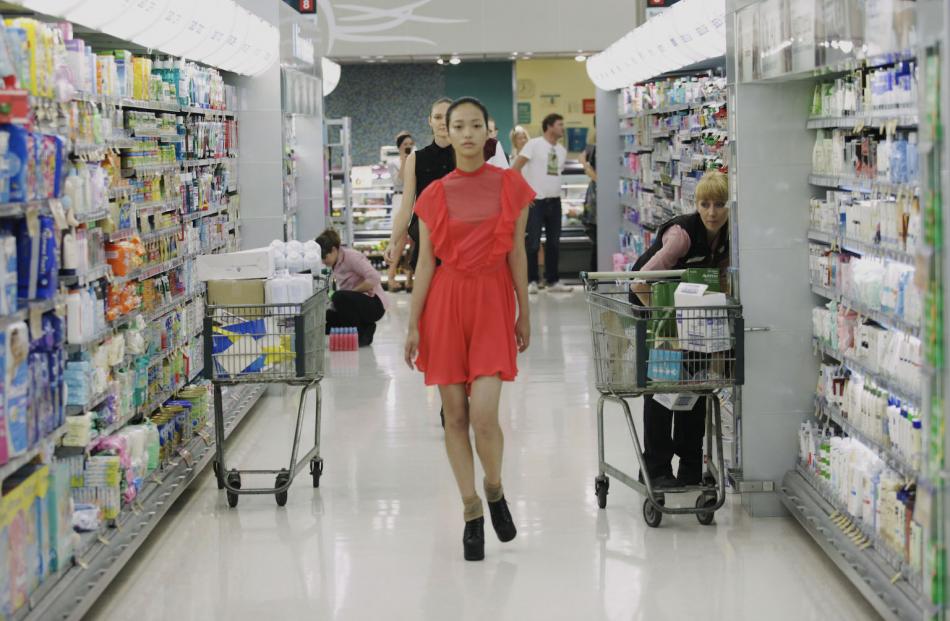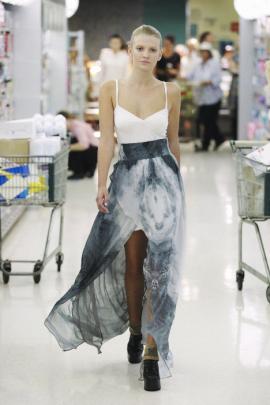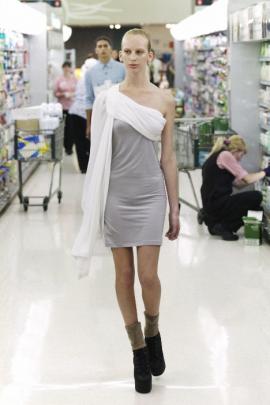 Stolen Girlfriends Club are showing for the first time at iD Dunedin Fashion Week this year, and I'm ultra excited because I love love love their clothes (3x love, is big love!) plus their shows are always super entertaining.
In 2011 they turned a mundane everyday activity into an incredible fashion show by suprising customers at an Auckland New World with models storming the aisle (this was well before Karl Lagerfield had models stride down the meat aisle in Chanel btw!).
The label's creative director, Marc Moore will also join the panel of judges for the International Emerging Designer awards. Below is a little Q&A with Marc.
What can iD audiences look forward to seeing with SGC?
Lots of leather! Leather has become one of our strongest fashion categories so we're starting to really build this component up with our collections.  We've really gone back to our roots with the collections now, after a few years of experimentation - so definitely expect an androgynous feel to the clothes (girls wearing boys clothes was the brief) a dark colour palette, wearable pieces and catwalk pieces all combined into one collection with a hint of dark romanticism.
Do you have any plans to pull any stunts etc for your Dunedin audience?
Haha no stunts sorry!  We believe in our collection and its integrity so there's no need to try manufacture any more hype with the presentation.
What is one of the most challenging things about being a fashion designer today? And how do you deal with it?
We're always working in the future or on the future - it makes it hard to enjoy the present sometimes.  Always looking ahead, that does strange things to your head, anticipating what's going to be cool or in demand a year from now can be a dark art.  Especially when it comes to wearing and enjoying clothes. Most times, once the collections come out in store they seem old to me because I've been working on them for so so long (usually about 12 months in advance).
How do you describe your judging style for the emerging designers? What are you looking for?
I'll probably be too nice and love everyone's work!  I'm looking for something I haven't seen, or something I have seen but done in a completely new way.  That kind of stuff floats my boat.  In an age where nearly everything has been done, it's becoming all about using old ideas and taking them to a new place.  There's a real art in this I believe, and I guess in some way this is our own design philosophy too.  So I'll def be on the lookout for this type of approach.
 
Follow femme hysterique here and here or email femmehysterique@gmail.com