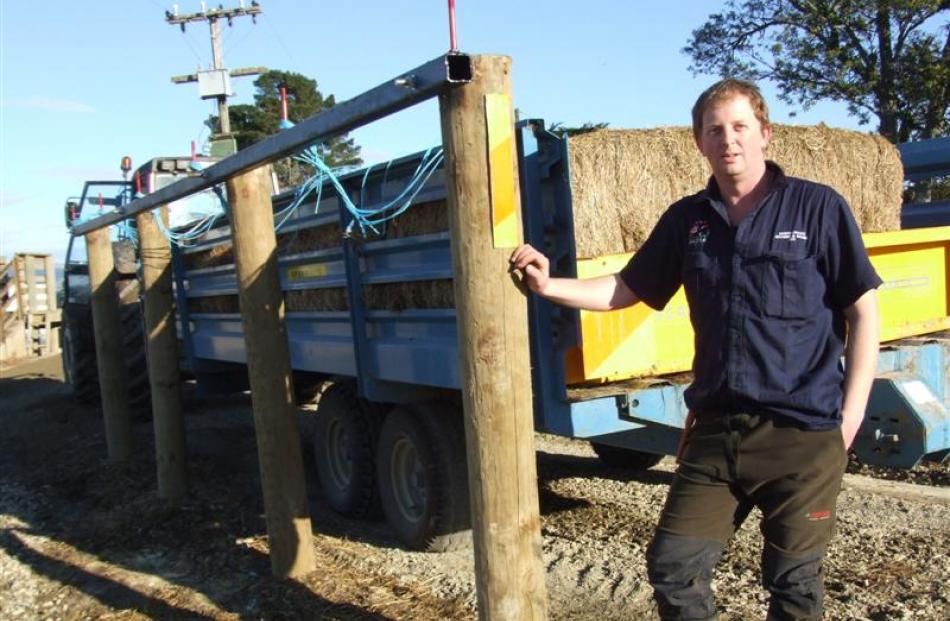 Dave McCabe, a North Otago contractor and farmer, has devised a method of pulling strings from bales on feed-out wagons that saves time and machinery.
Previously, he used a loader to pull out the strings.
His design uses four deer strainers, a length of box section and spikes on top of the strainers, over which the strings are looped when the wagon is pulled up alongside.
The new method saves 10 minutes a load and, over a day, when he was feeding six loads, that was an hour he had saved, along with an hour less machinery use, he claims.
Last week, he had a load of five bales on the wagon and he could load and destring those bales in five minutes. Previously, it would have taken 15 to 20 minutes.
For the cost of a few hundred dollars, it did not take long to pay off the investment, Mr McCabe said.
"It's just to make life easier."