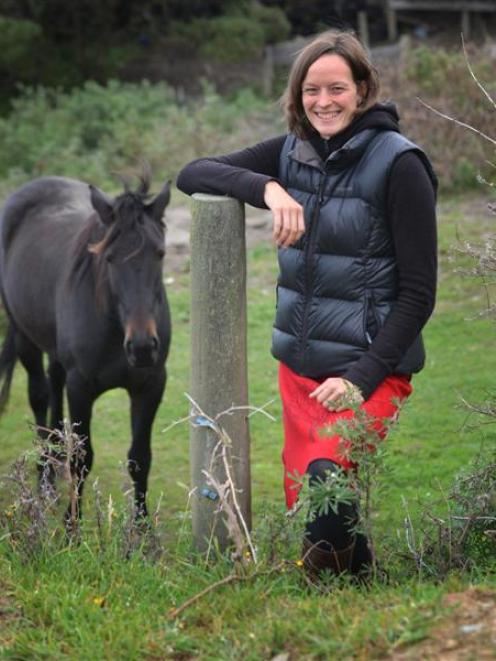 Annika Korsten is on a mission to expose disengaged Dunedin youth to rural work opportunities.
Ms Korsten, a recipient of a $100,000 World of Difference grant from the Vodafone New Zealand Foundation, is establishing a programme, on behalf of the Malcam Charitable Trust, to develop opportunities for young people aged 18 to 24 to transition to work or further rural training.
Describing herself as passionate about people, place and food and the inter-relationship between the three, she said she enjoyed facilitating networks and connecting people.
Originally from Germany, Ms Korsten came to New Zealand to study ecology. After completing her master's degree, she started working with the Centre for Sustainability at the University of Otago and did some research in sustainable agriculture.
It was during that time she came up with the idea of a programme that was meaningful for young people, having seen an obvious gap in getting them into the sector.
The 12-week programme would provide induction, on-farm hands-on experience, ongoing mentoring, visits to food-processing facilities, and foundation studies.
The farming industry was ''crying out'' for young people and the programme would bridge the disconnect between urban Dunedin and rural settlements, she said.
''The programme will not only train young people in farming practice but provide an understanding of the role agriculture plays in New Zealand and spark enthusiasm for course participants to embark on other agriculture-related opportunities,'' she said.
During the next few months, she would network with education providers, agricultural-based programmes, farmers and young people to develop an understanding of the rural sector and its opportunities.
It was hoped to run a pilot programme in about six months' time, involving four to five people. Already several farmers were interested and there had been positive feedback to the initiative. Coming from a research background, she was able to ''ask the right questions''.
She was also a practical person and had worked both in the community and with young people, she said.