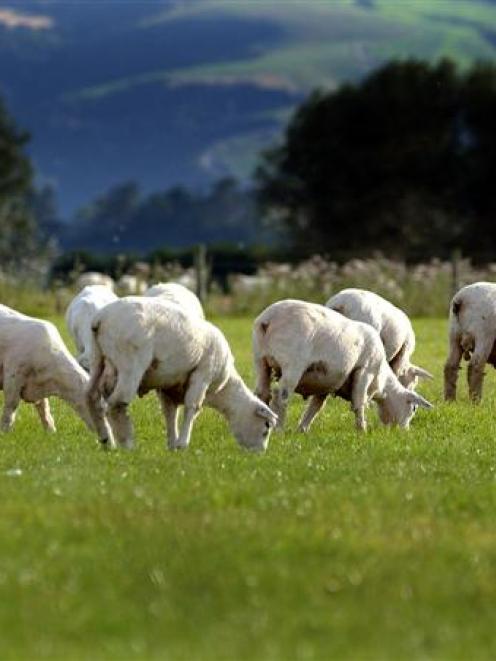 Weaker economic conditions, combined with dry seasonal conditions, have impacted on New Zealand farmer confidence, particularly in the sheep and beef sector.
The latest quarterly Rabobank rural confidence survey showed farmer confidence had improved slightly in December, but remained negative overall for the fourth consecutive survey.
The survey showed 31% of farmers expected the rural economy to worsen over the coming 12 months, down from 44% last survey and up from 12% at the same time last year. Only 18% expected an improvement compared with 33% last year.
Farmers were fairly evenly split on their reasons for expecting it to worsen - one-third cited the rising New Zealand dollar and one-third overseas markets and economies, with just less than one-third noting lower commodity prices.
Other reasons commonly cited included lower dairy and lamb prices following a period of relatively good prices and climatic conditions last season.
Those expecting an improvement mentioned the drought in the United States and globally tight food supplies as having positive flow-on effects for New Zealand exporters.
Sheep and beef farmers were the most pessimistic, with more than half expecting their farm business performance to worsen and only 10% expecting an improvement.
Sheep farmers were responding to the lower farm gate lamb prices, in 2012-13. That was signalled earlier in the year and had been reinforced with lamb prices down 25%-30% over the first two months of the new season, Rabobank New Zealand chief executive Ben Russell said.
Dairy farmer expectations had nudged back into positive territory, with farmers expecting the agricultural economy to worsen dropping from 41% to 21%.
Dry seasonal conditions also depressed confidence this quarter, with expectations it could get tough over the summer. Already, cattle and sheep slaughter numbers were higher as dry conditions had prevailed over the North Island in particular, Mr Russell said.
The upper North Island was hardest hit, with 70% of farmers from that region considering conditions too dry, while around three-quarters of South Island farmers considered soil moisture to be ''just right''.
Investment intentions had improved, with 27% expecting to increase farm investment over the coming 12 months, compared with 20% last survey.
The improvement was largely driven by dairy farmers and horticulturists, with about one-third in each sector expecting to lift investment.