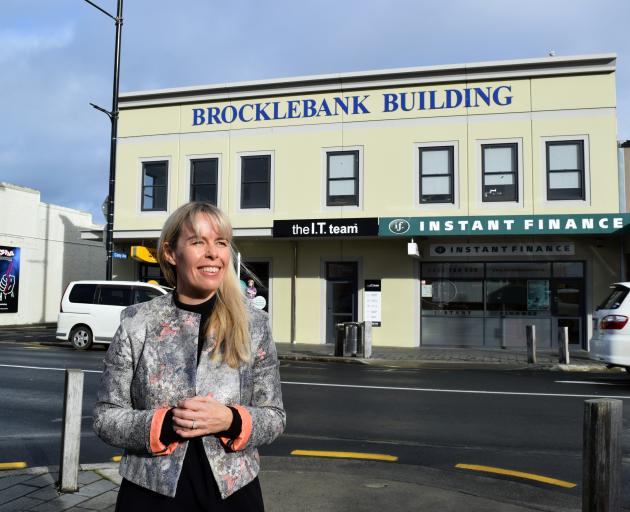 A company providing information technology services opened its South Dunedin office this week.
The IT Team founding director Sue Wilkinson, of Christchurch, said staff, friends, family and customers were invited to a private gathering to celebrate the opening of its new office in King Edward St on Thursday.
South Dunedin was chosen as the location for the new office for two reasons.
Firstly, the suburb was also home to some of its clients, including its largest, the Community Care Trust. Secondly, office space was available in the Brocklebank Building.
"We were pretty lucky.''
Mrs Wilkinson was born and raised in Dunedin.
"I'm really excited to be opening our new office here.''
She moved to Christchurch to study engineering. After graduating, she started an engineering business in Christchurch and sold it last year, about two decades later.
She started The IT Team, a managed information technology services provider, in Christchurch in 2011.
A senior The IT Team technical staff member working for her in Christchurch moved to Dunedin about five years ago.
He continued to work with Christchurch clients remotely from Dunedin.
"Gradually we've built an organic customer base in Dunedin.''
Now two technical staff members worked in Dunedin, joining another 28 across Christchurch and Auckland.
The aim was to expand the business in Dunedin and employ more technical staff, which prompted the move to open an office.
"We decided if we want to be a Dunedin business, we need to invest in Dunedin.''
Dunedin was home to 12 of its clients, about 10% of its client base in New Zealand.
"Some of our largest customers are in Dunedin.''
Dunedin accounted for about 15% of people using its services.
Business confidence was high in Dunedin, she said.
"People speak well of the economy here - which is a good sign.''