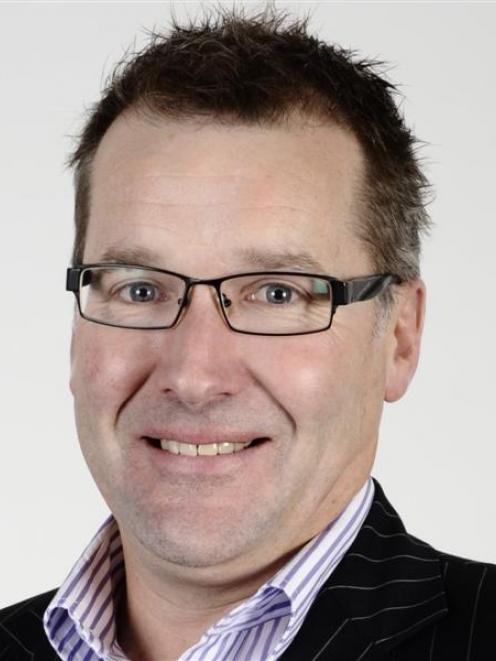 Rakon, once the market darling of the NZX, is shifting more of its operations offshore and up to 60 of its 430 New Zealand workers are likely to lose their jobs.
Rakon chief executive Brent Robinson said the company was realigning its global business to take advantage of its scale manufacturing plants in India and China.
The impact of the plan was expected to deliver permanent cost reductions and margin improvements of $1 million a year, with 70% of that result in place by April next year.
The realignment would enable the New Zealand facility to concentrate more heavily on the company's growing research and development and new productive development, but would inevitably result in staff cuts in New Zealand.
One year on from the opening of its manufacturing facility in Chengdu, China, Rakon intended to boost its capacity there, transferring some of its crystal manufacturing capacity from Auckland.
Mr Robinson said he regretted that the dynamics of the global market meant the New Zealand team was affected by the change.
"While it is very positive that Rakon is increasing market share in our target markets, we have to be realistic and accept it is not possible to sustain labour-intensive elements of manufacturing activity in New Zealand for such globally competitive markets."
Rakon was also further expanding capacity in India to meet demand and was realigning its activities in the United Kingdom, France and across its global sales team, he said.
Craigs Investment Partners broker Chris Timms said the announcement by Rakon was not dissimilar to that made by Fisher and Paykel Appliances a few years ago when it shifted the majority of its whiteware manufacturing offshore and closer to its markets.
"It was the market darling for a while but fell into a hole. It is a typical situation of disappointing the market. It was sold down by shareholders and now it takes time to get the market confidence back."
Much would be made about the job losses and moving offshore, but to grow, the company had to get closer to its markets, Mr Timms said.
One of the biggest issues Rakon had faced was taking on a large amount of debt. There was now doubt in its ability to produce high-quality crystals but the global financial crisis had reduced sales of GPS devices, which included Rakon crystals.
With the rise in use of GPS-enabled smartphones, Rakon crystals were again being sought, he said.
Rakon's announcement was seized upon by the Engineering, Printing and Manufacturing Union and Labour economic development spokesman David Cunliffe as further proof of a manufacturing crisis in New Zealand.
EPMU manufacturing industry organiser Louisa Jones said Rakon had repeatedly warned that the strength of the New Zealand dollar and its extreme volatility were affecting its businesses.
"These redundancies are deeply concerning, not just for our members but for the entire New Zealand manufacturing sector.
"If even a high-value, specialist manufacturer such as Rakon feels it can't make a go of manufacturing in New Zealand then the sector is in real trouble," she said.
Mr Cunliffe said Rakon was a leading company in innovation and high-tech manufacturing.
"We need companies like Rakon to be able to innovate and grow and employ more highly-skilled workers in New Zealand. That isn't happening under National."
While laying off the 60 workers and moving some operations offshore was a decision for Rakon, New Zealand needed high-tech companies to be able to innovate, manufacture and export from here, he said.
That required the Government to work hard as a partner that supported manufacturing and high-value exports, Mr Cunliffe said.
Rakon is due to report its 2013 first-half financial results on November 15.
---
Rakon: at a glance
• Listed on NZX May 2006.
• Produces and supplies a broad range of quartz crystal-based products ranging from crystals to high-performance temperature-controlled crystal oscillators (TCXOs).
• Manufacturing plants in New Zealand, UK, France, India and China.
• It listed at $1.60.
• Shares reached high of $5.60 in May 2006; low of 38c in August this year.
---