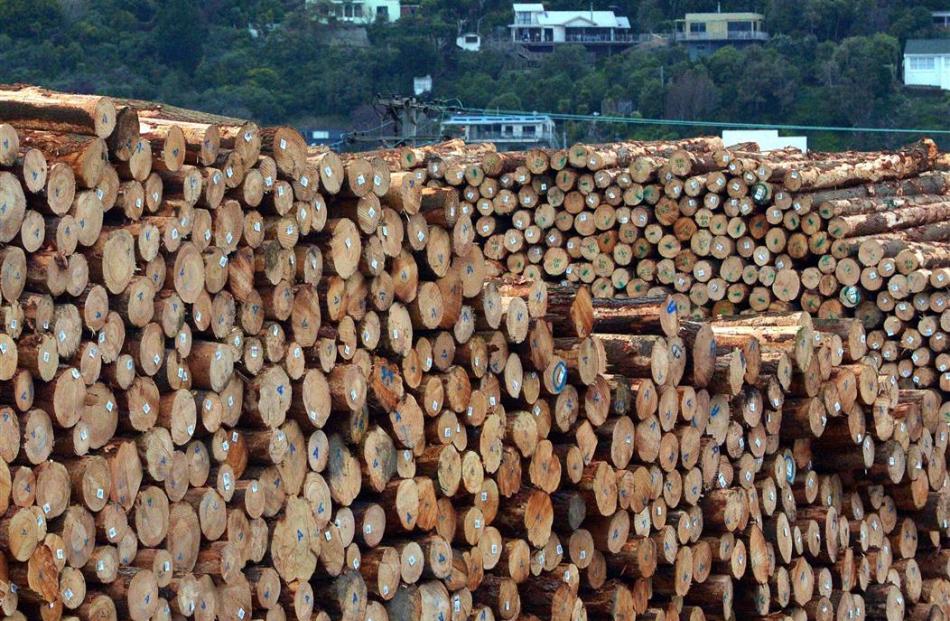 Log prices have defied predictions of a moderation, continued to improve over the second half of last year and are likely to remain at elevated levels for much of 2016.
Westpac senior economist Anne Boniface said there was an improvement in both pruned and unpruned prices, which was surprising, given slower growth in China, in particular, and a stubbornly high New Zealand dollar.
Export volumes to China had fallen. Trade data showed total annual lot export volumes were flat in the year to May, while the volume of exports to China during the same period were down 10%.
"That's probably helped inventories remain at reasonable levels, despite signs of slower demand.''
New Zealand's main competition in the Chinese market came from United States and Russian log exporters, she said.
US exports might become less competitive in the Chinese market as the US dollar strengthened.
Gradually strengthening US domestic construction activity should also stoke domestic demand for US logs.
Other significant log export markets, such as Korea and India, had also been faring better than China and could provide some offset for weaker demand from China, Ms Boniface said.
India's gross domestic product (GDP) growth was forecast to improve to 7.7% this year, from 7.3% last year.
Growth in South Korea was expected to stabilise at about 2.5% this year.
China's GDP growth was forecast to slow from 6.9% last year to 6.5% this year.
"But while there are likely to be some partial offsets from non-Chinese demand, on balance it is difficult to envision log prices being able to maintain their current high levels as growth in China continues to slow.
"Consequently, we would expect prices to ease a little.''
In New Zealand, the story had been much clearer, she said.
New Zealand residential construction activity continued to go from strength to strength, supporting domestic demand for logs.
Although post-quake residential building in Canterbury had levelled off, it had been offset by an increase in residential activity in other parts of the country, most notably in Auckland.
Nationwide, consents issued in May were 16% higher than a year ago, spurred by strong population growth and the buoyant housing market, Ms Boniface said.
However, there had been signs in recent months the uncertainty about the Auckland Unitary Plan could be leading some developers to hold off new projects until things became clearer.
Nonetheless, construction activity was still forecast to grow strongly over the next couple of years, she said.
An important factor affecting the returns of exporters of all persuasions was the dollar.
The last week brought some relief and Westpac forecasts were for the dollar to fall further this year.
The dollar raced to above US73c earlier in the month but in the last week or so had fallen back to about US70c as markets factored in a greater chance of the Reserve Bank reducing the official cash rate in August and possibly beyond.
With the US Federal Reserve expected to tighten policy again in December, the dollar could reach US68c by the end of the year and the low US60c level by the end of 2017, Ms Boniface said.