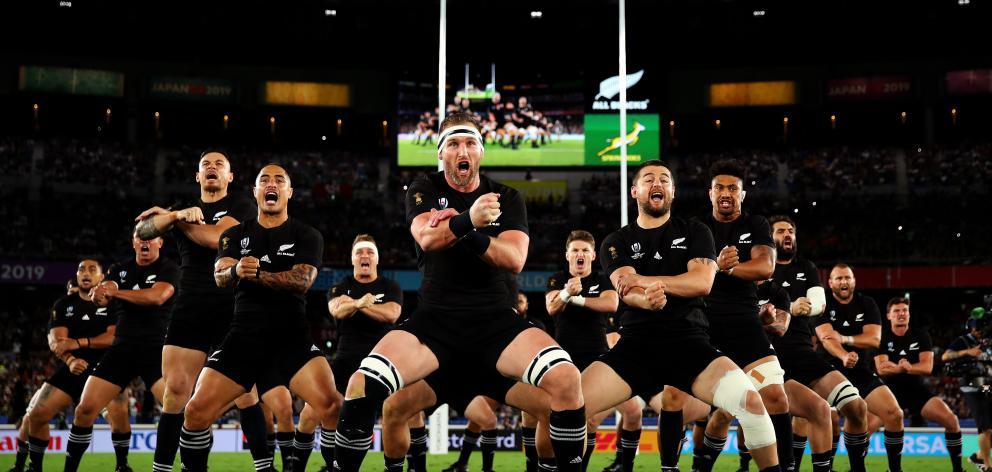 Shares in Sky Network Television jumped 19% to $1.06 yesterday after it announced a new broadcasting rights deal with NZ Rugby (NZR) and SANZAAR.
A 5% stake in Sky Network Television was an integral part of a "unique'' five-year deal struck between the pay-TV provider and NZR.
Once the deal is ratified by Sky shareholders, NZR will receive 21.8 million ordinary shares on November 1.
The market response added almost $4 million to the value of the NZR stake, from gains on Friday's closing price of 89 cents a share.
In terms of the deal, Sky will hold exclusive coverage of all Investec Rugby Championship, Steinlager Series, Investec Super Rugby, Mitre 10 Cup and all New Zealand's other domestic competitions.
The broadcast agreement also applies to the New Zealand, Australian, South African and Argentinian rugby unions, extending Sky's existing broadcast rights to 2025.
Forsyth Barr head of wealth management research Matt Henry said the share price move reflected a "sense of relief'' Sky was able to hang on to one of its key broadcasting assets, particularly after NZ Cricket's move to Spark Sport and TVNZ last week.
"It's an important one for Sky as the most important sporting content in the country.''
Mr Henry said while that was positive, there was no exposure around the other terms of the new five-year deal, though he estimated it was "materially'' higher than the $65 million-$70 million it paid per year under the current agreement.
NZR chief executive Steve Tew said the 5% equity stake recognised the ``deep partnership'' between NZR and Sky and a shared commitment to nurture and grow the game in New Zealand at all levels.
"This gives us a sense of financial security as we know how much money we'll have from broadcasting for next five years and we can plan for our future with real confidence - so it's good news for all the partners from a financial point of view,'' he said.
He confirmed NZR would also like to work with Sky to ensure more games were broadcast free to air.
While the specific commercial terms of the deal weren't disclosed, Sky chief executive Martin Stewart described it as a "record investment in New Zealand and SANZAAR rugby''.
He said the investment equity stake was a special part of the deal.
"We have long known that there is mutual benefit when each of us succeeds, so we're pleased that NZR is becoming a shareholder.
"We see our future together for at least the next six years and we want to work closely together, in terms of how we can continue to grow our game,'' Mr Tew said.