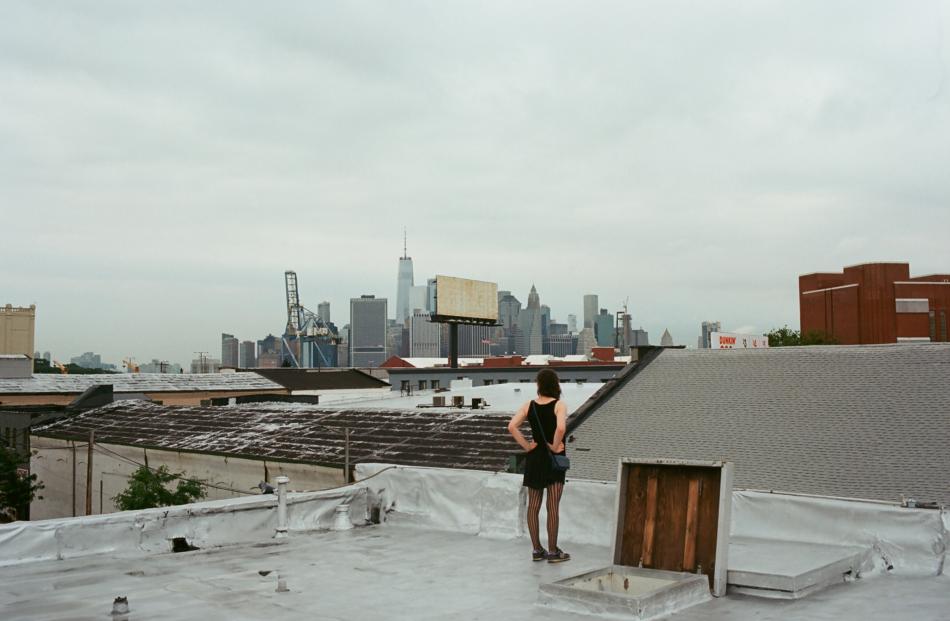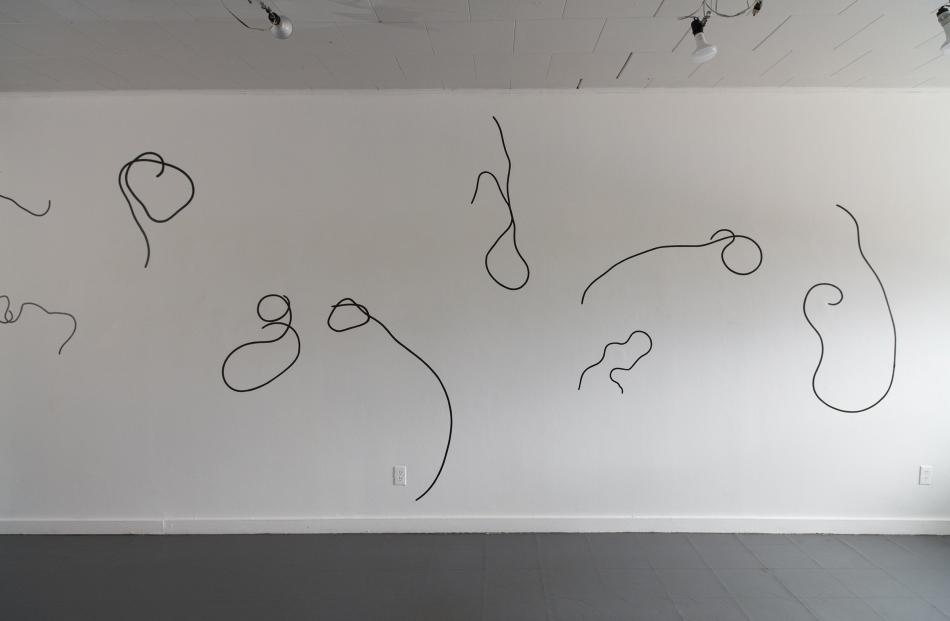 Two Dunedin artists recently made the finals of New Zealand's premier drawing award, the Parkin Drawing Prize 2018. Rebecca Fox talks to Miranda Bellamy and Robert West about their work.
A ''profound recalibration'' of her life has brought about a new clarity and direction in Miranda Bellamy's work.
Bellamy, who grew up in Macandrew Bay, has accepted herself as transgender and is beginning to transition from male to female, which, along with a realisation she needed to slow down and prioritise self-care over work, has had a major influence on her art.
Her multimedia work now addresses and processes ''feelings, experiences and research'' about being transgender.
''In the past, I mediated my identity out of my work, I think largely through fear of confronting myself.
''Now I feel a responsibility, not just to myself, but also to other gender-diverse people to be visible in my work.''
Bellamy, who was previously known as Max, has also found an element of ''catharsis'' in working with this subject matter.
''To put thoughts and feelings that I've held too close for too long into the world in a material way makes me lighter, happier, more at peace.''
The work Stray, which made the finals of the Parkin Prize, is part of this new direction and was completed recently while Bellamy was an artist in residence at Struts & Faucet Media Arts Centre, in Canada.
''It represents a new, personally focused direction for my practice which is feeling very rich with potential. I'm excited to test this work with a New Zealand audience.''
Bellamy was in Canada for five weeks as part of the residency, which provided her with accommodation, a stipend, studio space and access to equipment.
It allowed her to immerse herself in many experiments inside and outside the studio.
''I was getting in front of the camera a lot , during all hours of the day and night and in many emotional states.
''Getting used to making my artwork more personal was my theme for this residency, and that was very rewarding.''
Having come from a very artistic family - mother Pauline, father John and brother Manu Berry - Bellamy was exposed to art from a young age.
''Our family home is filled with artworks. My parents did a lot to enable and encourage my creativity without any sense of pressure.''
She started out taking photographs on film through trial and error, leading to an enduring interest in photography and video.
Then came the time to decide whether to go to film school or art school.
''Going to art school was the right decision. I always had a sense that I'd specialise in what was then known as electronic arts.
''My keen interest in photography and video combined with a feeling at ease with computer technology make it the clear choice.''
Her time at art school showed her there was more promise and freedom in pursuing a future as an artist rather than a film-maker.
''I still love making films and it's still important to me, but overall, I have leaned toward art being more suited to who I am.''
During her time at art school she gained a reputation as someone who was keen to help others if she could, and that developed into a teaching role.
''Having to teach is a great catalyst for accelerating your own learning as an artist.''
It was a busy time for Bellamy, working on projects, exhibitions, films and other collaborations.
''My experiments were useful in finding my voice as an artist.''
Having different skills in different media enabled her to approach each project with the appropriate toolkit, she said.
''It gives me a sense of freedom and fun as an artist. Predominantly I work with photography and video but drawing, sculpture and installation have all been important too.''
She decided to leave teaching, much to the dismay of many worried about the financial implications, but she soon got an opportunity to attend an artist residency as the William Hodges Fellow.
In recent years she has intentionally eased off the pace with which she has been working.
''Prior to that I was becoming clouded, losing sight of what was important to me, and what I had to offer the audience.
''It was healthy not just for my practice, but also holistically to slow down and prioritise self-care over being prolific.''
She now thinks about her work more holistically and has found a ''much healthier balance''.
Over the years she has worked as a freelance photographer and camera operator, which has taken her around New Zealand to some less common locations such as the Gorge River on the West Coast and the Chatham Islands, as well as further afield to Tonga, Solomon Islands and India.
She continued to develop her interdisciplinary art practice and complete art residencies and projects as far afield as Scandinavia, Nevada and New York.
''It has been significant for my growth, both professorially and personally.
''In very different ways, each one has left me with renewed and with a clearer sense of direction.''
While there is a strong community in New Zealand, it can make it hard to find the focused headspace that residencies offer, she says.
More recently, she has been living in Auckland and working at the Auckland Art Gallery Toi O Tamaki, but left to come back to Dunedin to spend time with family over summer before heading to Canada.
The Canadian residency had flowed on to another in New York, where she collaborated on a research-based project with photographer Emily Hlavac Green, who she met in Dunedin while at art school, to respond to specific sites around the city.
''I have been lucky to carry the momentum that I built in Canada through.''
The opportunity to go places that she would never have had the ability to visit ''is a humbling part of what I do, but really, it's the small things that mean the most.''
''When someone is emotionally affected by my work, or it's speaking to them strongly in some way, that can be very life-affirming.''
It is artist Robert West's second year to make the finals of the Parkin Drawing Prize.
''It's nice to have the recognition.''
The recognition meant a lot to West, who works full-time for the Dunedin City Council.
''I don't get a huge amount of time to work on it.''
The piece he submitted was a work on Indian rag paper that he had sanded and scratched.
''It reminded me of a crater from the moon by the time I finished with it.''
He describes the new works as quite physical, as he drills into the paper, puncturing it.
''The holes make connections like a human neural pathway.''
That links with non-human connectivity, where the holes resemble star patterns and astrological links, he says.
''It's quite organic.''
Parkin Drawing Prize
• Sponsored by Chris Parkin, arts patron and philanthropist
• Promotes drawing in all its forms
• The major prize $20,000
• Attracted 462 entries in 2018 with 72 finalists selected
• Winning submission announced by renowned New Zealand painter Kelcy Taratoa
• 2018 winner Jacqui Colley for Long Echo
• Finalists exhibited in Wellington and their work is up for sale
To see
The Parkin Drawing Prize exhibition season, August 17-19 at the New Zealand Academy of Fine Arts' Academy Galleries, Queens Wharf, Wellington.