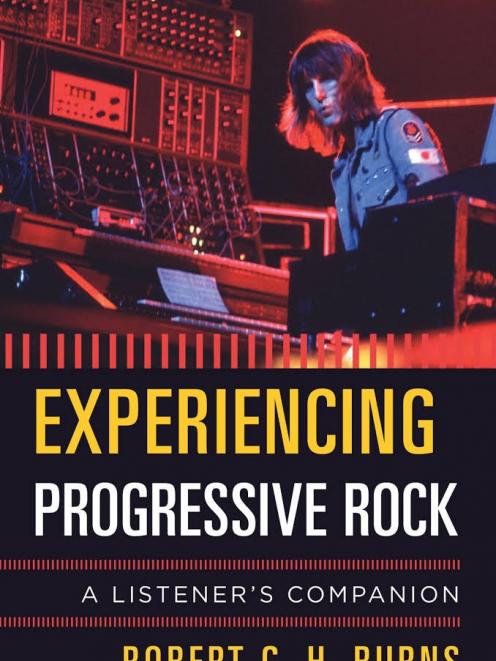 Darryl Baser reviews Experiencing Progressive Rock by Robert Burns. Published by Rowman and Littlefield.
Experiencing Progressive Rock, by Otago University-based academic Robert Burns, is like hearing the 10 Commandments from Moses.
Burns was there at the birth of progressive rock and played with some of the most famous names in the genre for many years. This book is really an insider's guide to its development from when the first experiments took place, through to the current day.
Burns has researched the topic thoroughly, making this much more than a memoir.
As with many things, the devil is in the detail. The conclusion section fully wraps up the genre from its beginnings to progressive metal bands such as Opeth. Burns quotes author and prog-rock historian Paul Stump as saying Opeth has "staggering dexterity, but little commitment to delivery''. Burns understands that Stump thinks such bands should have their own classification.
Like with classification of any artistic pursuit, there is conflict and debate about what fits into the prescribed genre, Burns tackles this head on and manages to deliver an objective overview, and has either interviewed or quoted from a huge list of musicians and commentators.
Each chapter is referenced at its end, and there is an extensive index, a suggested listening section, and a significant suggested reading section.
Experiencing Progressive Rock is a well-researched book, with situational insights from Burns, who was part of UK's prog-rock.
Using research and academic skills, he gives a guided tour of a well-known street.
Darryl Baser is a musician and video editor.