Food is a huge part of everyone's life. We cannot escape it: we need it to survive, writes Deanna Copland.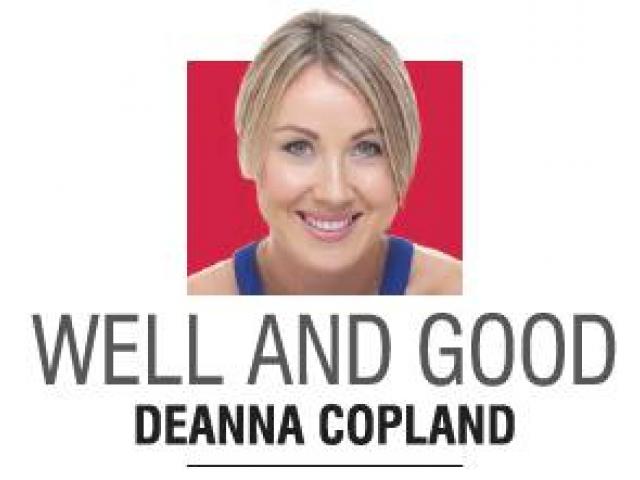 We begin learning about food from an early age, from direct experiences of what our parents serve us, from how food is eaten, to what constitutes a snack.
We also learn from indirect experiences how we should behave around food, what adults eat and what children eat, the expectations our parents have at dinner times. What we learn is not necessarily true; they are beliefs.
Beliefs can be shaped and changed.
Following on from school holidays, you may have noticed there could be a lot of foods your children enjoy that you would rather they didn't eat.
Rather than cutting out the things they enjoy, you might focus first on adding more whole foods into their diet. Whole foods are things that either don't need a food label i.e. cucumber, apples and eggs or only have 1-2 ingredients if they are out of a packet i.e. rice cakes, peanut butter, raw nuts.
Eating more whole foods will improve your little one's nutrition and make their journey towards adulthood a more pleasant one.
Here are a few tips you might try:
• Add some cucumber sticks and cherry tomatoes or a bliss ball to the morning snack container
• Add a few leaves of shredded baby spinach to a cheese sandwich or mix spinach into mashed egg and mayo sandwiches and some carrot sticks alongside it
• Swap high-sugar cereals for porridge in winter — a warm breakfast in cooler months is a wonderful way to begin the day
• Swap out low fat/sweetened yoghurt for natural Greek yoghurt or coconut yoghurt. You can even make your own flavours — melt frozen mixed berries in a pot until broken down and syrupy. If there are strawberries in the mix, it should be sweet but if they do need to be sweetened slightly, add honey. Store in the fridge and add to natural yoghurt for a snack
• Add some fresh fruit and natural yoghurt to porridge or top toast with scrambled eggs instead of a spread
• Make a nutritious smoothie for an after-school snack — add banana, frozen berries, coconut milk, half a zucchini — they won't realise it's in there
• Add lots of vegetables to your bolognese sauce
• Swap bought frozen fries, which usually include cheap inflammatory oils and other additives, for your own made with waxy potatoes and the likes of chopped rosemary or chicken salt.
• Check food labels for numbers and other foreign ingredients. You will be shocked how many numbers you'll find in sandwich ham, bags of grated cheese, bread, biscuits and dried fruit. They are added during processing to preserve shelf life and colour and add flavourings. 
Preservatives added to foods are antibacterial - to stop the formation of bacteria growing on food to increase its shelf life. Unfortunately, when we eat preservatives, they affect the bacteria balance in our digestive systems, needed for digestion, immunity and mental wellbeing.
• Challenge your children to plan and/or cook a family meal using only foods that come straight from a plant or animal. Take children food shopping with you and ask them to choose three vegetables and three fruits they would like to eat that week. You could then research some recipes to include them.
• Help them look up a healthy snack recipe they would like to try. Shop together for the ingredients, help them follow the recipe to make it.
• Include sources of good fats regularly in your children's meals — these are crucial for brain development and keep the blood sugar levels more stable, therefore making learning and concentration easier. Examples include avocado, salmon, nuts, seeds, coconut oil, olives, olive oil.
• Let children know that whole foods make them stronger/faster/smarter - whatever motivates them. The way we teach our kids to eat and nourish their bodies will have a profound, flow-on effect for their own children, who will hopefully be stronger and more robust than the current generation, who are presenting with more chronic illnesses than ever before.
If kids have been involved in the creation of food, whether it was planting herb seedlings and taking care of them, picking out the vegetables at the Farmers Market, chopping, mixing, cooking or serving the meal, then they will be more interested in eating it.
Also try to avoid foods in packets - the recipes below are good alternatives with bought muesli bars, less the additives and additional sugars.
125g butter
½ cup raw honey or brown rice syrup
1 tsp cinnamon powder
1 cup jumbo rolled oats
½ cup sesame seeds
½ cup pumpkin seeds (pepitas)
½ cup sunflower seeds
1 cup shredded coconut
Optional
chopped dried fruit, cacao nibs or some dark chocolate pieces
1 Tbsp chia seeds or ground flax seeds
Method
1. In a small pot, combine the butter, sweetener and cinnamon over a low heat, stirring until melted and combined.
2. Pop the oats, seeds and coconut into a large frying pan and toast over a low heat for 5-10 minutes, stirring often (the coconut will colour and the pumpkin seeds will start to pop) OR
3. Add the dry toasted mix to the butter/sweetener mix, (plus dried fruit, cacao nibs or chocolate if using) and mix until combined.
4. Press into a small slice tin lined with baking paper (use the back of a big wet spoon to really compact it into the tray).
5. Put it in the freezer for at least 10 minutes or until set. Remove from the tin and cut into squares or rectangles. It is best to keep refrigerated or frozen to add to the lunch boxes each day.
Note: This can also be made dairy-free by swapping out the butter for coconut oil. It will need to be kept cold, however, as coconut oil tends to soften if too warm.
Dairy-free seedy slice 
2 cups sunflower seeds
½ cup flaxseeds
½ cup dates
½ cup shredded coconut
½ cup peanut butter (or use tahini to make it nut-free)
½ cup melted coconut oil
2 tsp vanilla extract
½ tsp salt
3 Tbsp raw honey or brown rice syrup
½ block Whittakers 50% dark
chocolate
Method
1. Prepare sunflower seeds, flaxseeds, dates and coconut by processing them in food processor until finely chopped. Add peanut butter and salt and mix.
2. In a small pot, melt the coconut oil and honey. Add vanilla extract then pour over the dry ingredients in the food processor. Pulse until well combined.
3. Press into a small slice tin lined with baking paper (use the back of a big wet spoon to really compact it into the tray).
4. Chill in the fridge while preparing chocolate.
5. In a heat-proof bowl, add chocolate pieces and melt over a double boiler, stirring frequently. When melted, drizzle off a spoon back and forward over the slice. Allow to set in the fridge before cutting into squares or rectangles to look like store-bought muesli bars. Store in the fridge or keep cool until serving.
Note: This mixture can also be rolled into balls and drizzled with chocolate for variation.