What is the purpose of our food system? Is it supposed to ensure that food flows to people and places where there is greatest demand asks Sean Connelly.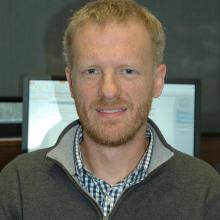 Should it provide basic nutrition to ensure the health and well-being of all? Is its purpose to maximise exports to contribute to national GDP? Should it seek to balance our need for nourishment with the needs of the environment?
The answers to these kinds of questions depend on your perspective, your experiences and your values. Some might think that more attention needs to be placed on environmental outcomes, while others would argue for greater focus on the economics of food. Still others will be happy with the way things are.
But how do we account for the food system we have? Who should be responsible for making decisions about our food system? Whose values and perspectives dominate?
In New Zealand, like many other countries, we have decided to rely primarily on individual decisions of consumers to shape the food system. We assume that consumers will gather full information about their food choices, have complete understanding of the implications of those choices and act according to personal values. The market simply responds to individual consumers voting with their dollar.
Under such an approach, government's role is simply to lay out the basic rules to allow markets to respond to consumers desires. For example, this often includes rules around food safety, efforts to standardise food labelling and nutritional information or health promotion to encourage responsible choices.
But such an approach has led to outcomes that are unjust, unhealthy and unsustainable.
Critics point to the increasing concentration of power in a handful of corporations, the blurring of the lines between information and marketing, the discounting of environmental impacts and increasing rates of food insecurity.
As the former director general of the World Health Organisation stated bluntly in the context of the lack of progress made in addressing the obesity epidemic, "This is not a failure of individual willpower. This is a failure of political will to take on big business."
There are increasing calls for a different approach that takes the social, economic and environmental outcomes of our food system into account. Efforts at the city level are demonstrating that it is possible to galvanise political will to create a different kind of food system that better reflects the values of residents.
The formal adoption of Dunedin's food charter by the Dunedin City Council is an example of those kinds of efforts.
The Good Food Dunedin Charter outlines the basic food principles that guide our efforts to create a food system that is good for people, good for the city and good for the environment. Under each principle are a series of strategies and actions that we can all work towards in an effort to take back some control over food system outcomes.
While a charter is a good first step, it is just a commitment to take action. The success of the charter will depend on ongoing engagement and discussion about food system values, goals and outcomes we want and deliberate action from business, community groups, local government and individuals to make them a reality.
Individually we might not agree on all aspects of food system change, but collectively we can agree that a system that works better for everyone and the planet is a goal worth striving for.
 - Sean Connelly is a senior lecturer in the University of Otago Department of Geography. Each week in this column, one of a panel of writers addresses issues of sustainability.