The advertising of cigarettes was banned in 1963, but the promoters of the highly addictive nicotine are back in a new guise with vaping, writes parenting columnist Ian Munro.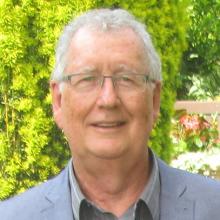 Electronic cigarettes have been introduced as the safer and healthier way of smoking (i.e., of becoming addicted to nicotine) as the tobacco industry tries to remain relevant and rebuild its diminishing market.
Typically, an e-cigarette contains nicotine, a flavouring and propylene glycol. The last is commonly used in foods, cosmetics and body washes, but there are plenty of products you eat or use that aren't necessarily safe to inhale.
Nor do the flavourings appear to be safe. The chemicals that make them up may be safe in the gut but not the lungs. During 2019, lung illness attributable to flavoured vaping was reported across the United States with 47 deaths confirmed.
Vaping will avoid the many toxic chemicals absorbed when smoking a regular cigarette but there's yet insufficient evidence that e-cigarettes don't contain different, equally damaging chemicals.
There are no guidelines for the design, manufacture or assessment of their safety so, despite claims from the industry that vaping is safe, there's no long-term data that shows vaping is healthier than smoking tobacco cigarettes. We already know that higher voltage and adjustable voltage e-cigarettes can produce higher than the average amount of poisonous formaldehyde that's released from tobacco.
The vaping industry loudly proclaims that it's solely working to help people give up smoking, not attempting to build a new market among young people.
Well, we were lied to for decades about the effects of smoking tobacco. Why do they expect to be believed now? Consider the names of some of the flavours developed — bubble gum, gummy bear, buttered popcorn and watermelon.
The 2016 US Surgeon General's report gave a comprehensive review of the potential impact of nicotine on adolescent brains. It concluded that vaping by youth should be avoided and actively discouraged.
To do this, deal with the facts, as always, and consider talking about.—
• E-cigarettes not releasing the same chemicals as tobacco, but that they can produce formaldehyde and the flavourings are appearing to cause lung damage and some deaths.
• Waiting until their bodies and brains have fully developed before consuming anything that's potentially harmful. It's too soon to tell if there are undesirable effects on adolescent health.
• Nicotine addiction and addiction in general.
• The power of advertising to distort reality in order to produce consumers.