Oh, the frustration of trying to get Teen to listen to something we want them to do! And that's apart from first getting past the device and over-riding the earbuds, says parenting columnist Ian Munro.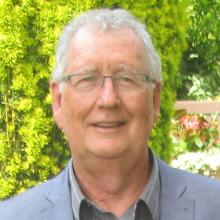 There's a sense that they've switched off their hearing because what we have to say just isn't worthy of their attention; yet happen to say something that interests them and they're in the conversation quick as.
Communicating with adolescents has always been an issue. Indeed, it's regularly an issue adult-to-adult as well. It's so easy to throw a vague instruction or comment at someone that means something to us because we've been thinking about it, but it's not clear to the other party who has been engrossed in something else.
With our youngsters it's important that we always make clear what it is we want or expect. It doesn't take too many times of getting it wrong for them to think, "What's the point, I never get it right so why bother. If I'm going to get told off anyway, I might as well save my energy".
Another communication trap is the use of sarcasm. An adult may be able to handle it, but it can hurt a child more than we realise. Kids look to the adults in their lives for affirmation of just who and what they are. Sarcasm and ridicule give them a whole lot of messages about themselves that they'll take a lot more seriously than we meant with our off-hand comment made in a moment of stress, frustration or anger.
If our kids feel that we don't respect them, why should they respect us and our requests?
The most useful and effective way of correcting is to criticise the action, not the person. For example, "Climbing that rotten fence was dangerous. It could've collapsed and you could've been hurt, so don't do it again," is better than, "You shouldn't have climbed that fence. Haven't you any sense? You're just a stupid idiot."
Even better than, "don't do it again" is the positive statement, "use the gate in future". It isn't always possible but spelling out how we want them to behave rather than how not behave, makes the behaviour we expect clearer. It's then easier for them to understand what's expected and for us to expect it to happen that way in the future.
Here are some basic things to think about that might reduce the incidence of adolescent deafness later.
Make requests, instructions or expectations simple and clear.
Make them in a calm and reasonable manner.
Don't ask, "Did you get that?" The programmed response will always be, "Yes" or a yes-grunt. Check with a question about what's been asked.
Make sure it gets done.
Positively acknowledge with a simple, "Thanks".