April Fool's Day has a history as long and proud as it is funny. The origins of this half day of pranks and hoaxes stretches back at least 500 years.
Bruce Munro has collated 10 of the best April Fool's Day pranks of the past 60 years.
• Carisbrook Ploughed Up
Commuter traffic on the Southern Motorway slowed to a crawl past Carisbrook  on April 1, 1993, as shocked rugby fans sought first-hand evidence that the worst had indeed happened.
According to the Otago Daily Times' front page story and photo, errant drainlayers had ploughed up Carisbrook's hallowed turf, forcing the upcoming Bledisloe Cup test match against Australia to be transferred to Eden Park, in Auckland.
Before the advent of computer technology, convincing April Fool's Day jokes required a good idea and a photographic montage created with a pair of scissors and a dab of paint. 
• The Swiss Spaghetti Harvest
In 1957, the BBC's Panorama TV news programme ran a story, complete with newsreel footage, of the spaghetti harvest in Switzerland.
Due to a mild winter, an early spring and efforts to eradicate the spaghetti weevil, farmers on the Swiss border with Italy were experiencing a bumper crop, the respected news organisation reported. Many people thought it was a genuine news item.
People contacted the BBC asking how to grow a spaghetti tree. Panorama's editor in 1957 later said not even the BBC bosses had been told about the story before it aired. Apparently when the then-director-general of the BCC saw the show, he reached for an encyclopaedia to check whether spaghetti did in fact grow on trees.
Sixty years on, it is still the most often referenced April Fool's Day prank. 
• Wasp Swarm Threatens Auckland
This April Fool's Day prank is 25th in the top 100 April Fools Day pranks collated by the US-based Museum of Hoaxes.
According to the museum:
"In 1949, Phil Shone, a New Zealand DJ for radio station 1ZB, announced to his listeners that a mile-wide wasp swarm was headed towards Auckland. He urged them to take a variety of steps to protect themselves and their homes from the winged menace.
"For instance, he suggested that they wear their socks over their trousers when they left for work, and that they leave honey-smeared traps outside their doors. Hundreds of people dutifully heeded his advice, until he finally admitted that it had all been a joke.
"The New Zealand Broadcasting Service was not amused by Shone's prank. Its director, Professor James Shelley, denounced the hoax on the grounds that it undermined the rules of proper broadcasting.
"From then on, a memo was sent out each year before April Fool's Day reminding New Zealand radio stations of their obligation to report the truth and nothing but the truth.'' 
• Richard Nixon's Comeback
The announcement that disgraced United States president Richard Nixon was staging a political comeback fooled and outraged many in 1992.
On April 1, the US National Public Radio show Talk of the Nation told listeners that in a surprise move Nixon was running for president again. His new campaign slogan was, "I didn't do anything wrong, and I won't do it again.'' 
To add authenticity, the station played clips of Nixon's candidacy speech, presenting it as his bid to regain the White House.
Listeners flooded the show with calls expressing surprise and anger. It was not until the second half of the show that the host revealed the practical joke. Nixon's voice was impersonated by comedian Rich Little.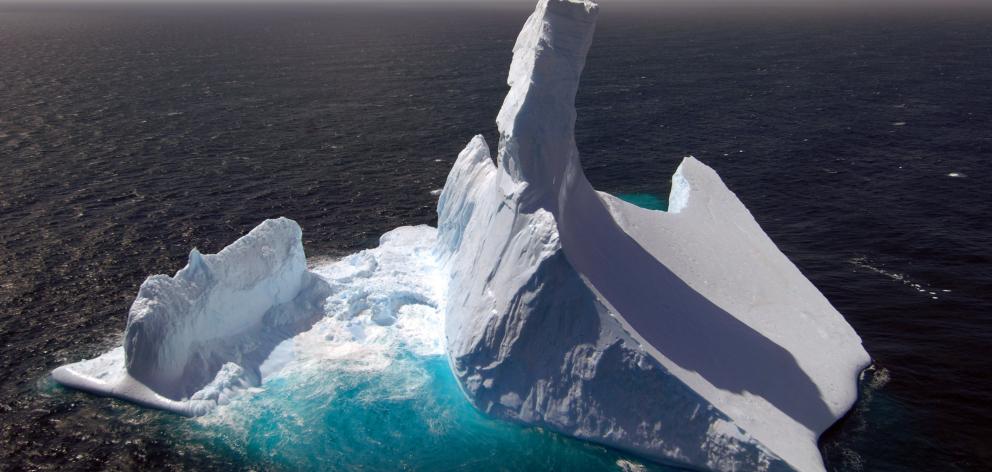 • Dick Smith's Sydney Iceberg
Adventurer, entrepreneur and electronics store millionaire Dick Smith had told people he wanted to tow an iceberg from the Antarctic to Australia.
So when, in 1978, he appeared in Sydney Harbour with what looked like one, many thought he had pulled it off. 
Mr Smith said he planned to moor the iceberg near the Sydney Opera House. It would then be chopped up into small cubes, which he called Dicksicles, and sold to punters for 10 cents each.
As soon as it was sighted in the harbour, being towed by a tugboat, people began gathering along the water's edge. Boaters went out to form a welcome flotilla.
Then it began to rain. It was not long before the precipitation washed away the iceberg's shaving cream and fire extinguisher foam, revealing what truly lay beneath, white sheeting on a barge.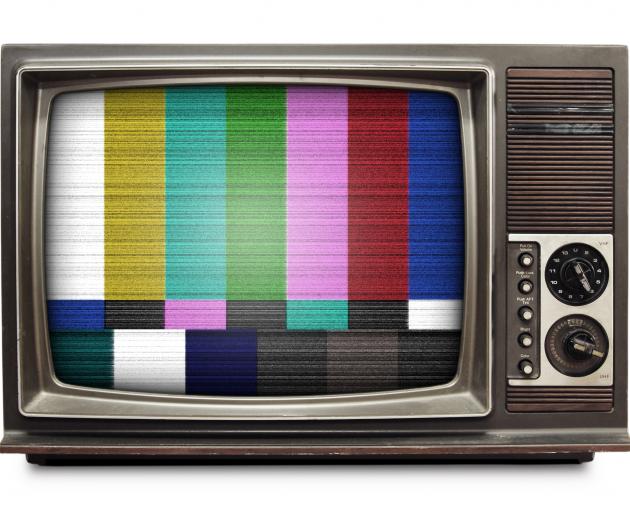 • Sweden's Instant Colour Television
In 1962, Sweden's only television station told viewers they could convert their black-and-white TVs to colour by stretching nylon pantihose over the screen.
Colour television was still several years away in Sweden. But Sveriges Television technical expert Kjell Stensson told viewers the nylon would cause the light to bend, giving a colour image. He even demonstrated how to do it and commented on the good colour reception he was getting. 
Many took him at his word and spent the evening peering disappointedly at their TVs through a ruined pair of pantihose. 
• The Jovian Plutonian Gravitational Effect
In 1976, British astronomer Sir Patrick Moore announced on radio station BBC2 that an extraordinary and imminent planetary alignment would temporarily reduce gravity.
Sir Patrick said that at 9.47am, Pluto, Jupiter and the earth would align in such a way as to counteract Earth's gravity. If people jumped into the air at precisely the moment he told them to, they would experience momentary weightlessness, the astronomer told listeners.
At 9.47am, Sir Patrick said "now!''. Around the United Kingdom, and even overseas, many jumped. Hundreds phoned the radio station to say they had experienced the effect.
One caller said she and her husband had levitated. Sir Patrick had thought up the April Fool's Day prank to poke fun at claims an alignment of planets in 1982 would cause massive earthquakes. 
• The "Not quite April Fools Day'' UFO
On March 31, 1989, thousands of Londoners saw a glowing UFO descending on their city. Hundreds of drivers pulled over to watch the strange object.
Eventually it settled in a field outside  London. Residents of the area phoned the police to warn of an alien invasion. A police officer approached the  craft but, when someone in a silver suit emerged, he ran away.
The UFO was the brainchild of Virgin Records boss, hot-air balloon enthusiast and committed prankster Richard Branson. The UFO-shaped balloon had been blown off course, turning up in London a day early. 
• Double-bluff April Fool's Day Prank:
In 2015, an Auckland woman was given a brand-new car for taking seriously a seeming April Fool's Day prank.
On April 1, a Newmarket BMW dealership ran a full page April Fool's Day special promising a new car to the first person who took their own car and the front-page coupon to the dealership.
Tianna Marsh was the first person to try the unusual trade-in offer, turning up in her 15-year-old Nissan Avenir. She drove away in a new BMW 1 Series, worth almost $50,000.
The reverse April Fool's Day prank, giving away a new car, was believed to be a world first.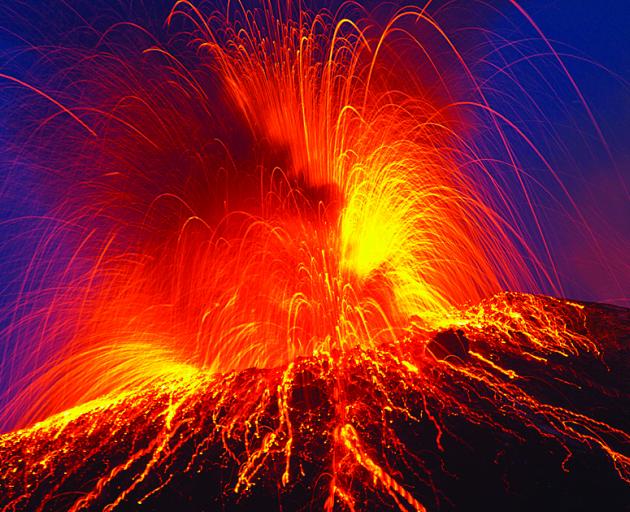 • Mt Edgecumbe Eruption
On April 1, 1974, an Alaskan mountain which had been dormant for 400 years appeared to be on the verge of erupting. Black smoke was seen billowing from its crater cone.
Residents of nearby Sitka spilled out of their homes, scared of what might happen next. The smoke was, in fact, not so much volcanic as pneumatic.
Local prankster Porky Bickar had secretly flown hundreds of tyres into the crater of Mount Edgecumbe and set them alight,
causing the billowing black smoke.
Mr Bickar had dreamt up the prank in 1971. But it had taken three years to get the tyres and the right weather conditions.
When a helicopter crew was sent to investigate the eruption, they saw the burning tyres and, spray-painted in the snow inside
the crater, the words "April Fools''.