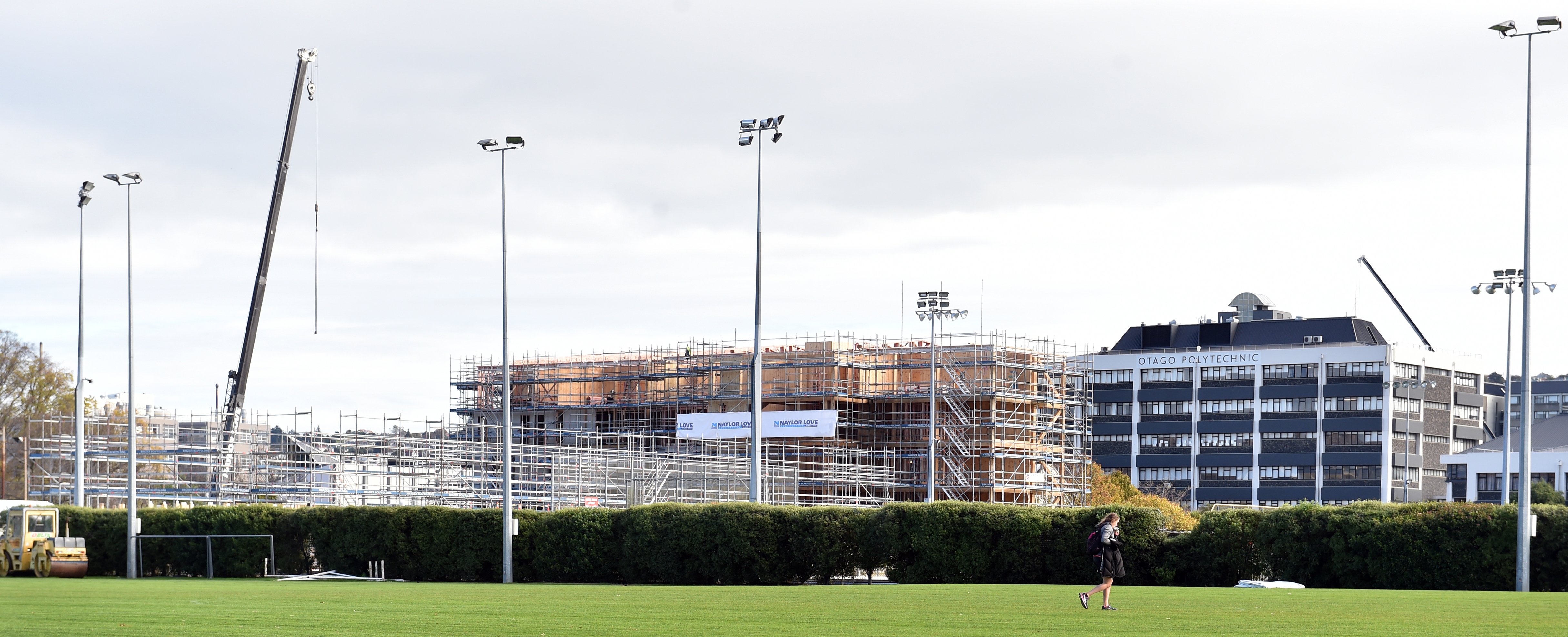 Rapid progress is continuing on  Otago Polytechnic's $20million student accommodation village in North Dunedin.
Structural work is largely complete for the  five-level west wing (taller structure, with scaffolding at rear), and the roof is expected to be added and to be watertight by the end of the month, project organisers say.
The building's architect is Mason and Wales, and main contractor Naylor Love is also managing the project.
Naylor Love operations manager Jason Tutty said the prefabricated construction, using innovative wooden materials, meant the complex could be built significantly faster than a more conventional building's  steel beams and concrete floors.
Construction of the first level of the four-storey east wing (scaffolded area in foreground) had been undertaken over the past two weeks and was largely complete, Mr Tutty said.
It is  the first time laminated timber has been  used to create a multi-level building in Dunedin, and it will also be the largest laminated wood building, by volume, in the country.
The accommodation village will have 231 beds and is the first student residential complex fully owned by Otago Polytechnic.
The project will be finished by February.