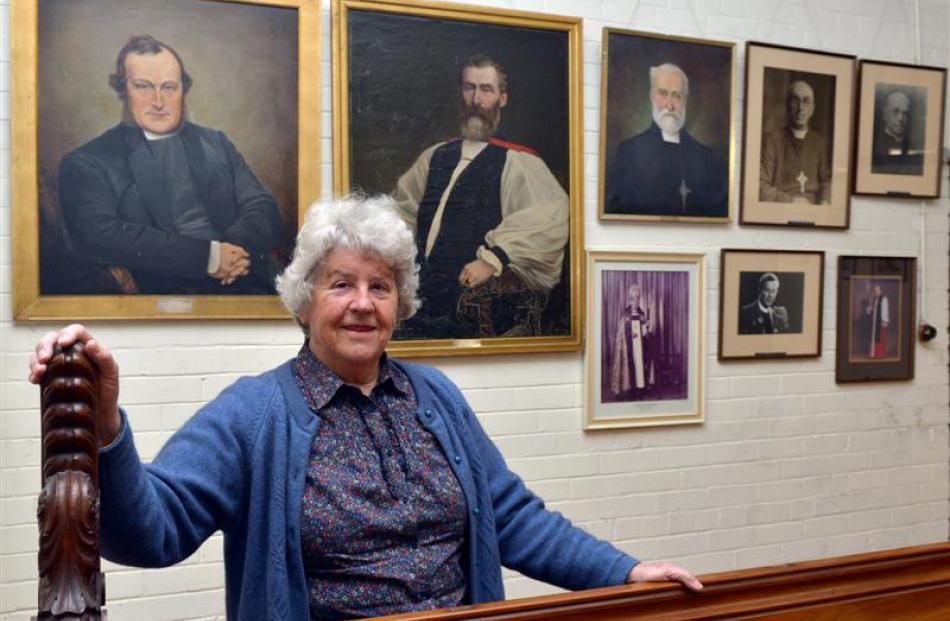 The passage of time and environments with uncontrolled humidity and temperature are taking their toll on St Paul's Cathedral's historic art collection of paintings, etchings and photographs.
More than 100 artworks, many of which show different aspects of the cathedral's history, have been catalogued by a conservation committee as needing restoration.
Committee chairwoman Dr Stella Cullington said she needed to raise about $13,000 to restore the works and rehang them appropriately.
''A lot of them are in urgent need of treatment and conservation.''
While some hang in the dean's foyer, many had been found in boxes in less-than-ideal nooks and crannies around the cathedral.
None of the works were by famous artists but all meant something to the Anglican diocese, including a painting of the first church on the site, she said.
The oil paintings featuring New Zealand's first Anglican bishop Bishop George Selwyn and Dunedin's first Anglican bishop Bishop Samuel Nevill were in the worst state, with years of dirt, tearing and abrasions affecting their surfaces.
Restoring those alone would cost more than $6000, she said.
''Both [subjects] had taken services here in their time.''
The plan was for some of the works to be photographed and digitally enhanced and the digital copy displayed, while the historic one was archived appropriately.
Most would need to be remounted with modern techniques to avoid further deterioration, she said.
Dr Cullington had already begun fundraising and was planning a market day at the cathedral on Saturday afternoon to help raise funds for the project.