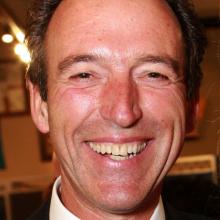 A $10 million donation to the University of Otago by New Zealand's richest man will help the institution open a new $28.2 million dental teaching facility in South Auckland, it has been announced.
The university confirmed the donation by businessman and philanthropist Graeme Hart and wife Robyn in an announcement this morning.
It represented the most significant single donation in the university's almost 150-year history.
"We are immensely grateful to Graeme and the Hart family for their generosity,'' University of Otago Foundation Trust chairman John Ward said.
"This funding will make a significant contribution to the development of a new dental teaching facility which will not only provide students with diverse practical learning opportunities, but will also provide dental care for the local diverse communities at a highly accessible cost.''
Mr Hart, of Auckland, was awarded an Honorary Doctor of Commerce degree by the university late last year, in recognition of his contribution to the business sector and philanthropy in the fields of education and children's health.
In a statement, Mr Hart said he was "delighted'' the donation would help support the university and the South Auckland community, including meeting the needs of lower socio-economic groups.
"We are very pleased that the youth and young children of this region will benefit from this facility,'' he said.
University vice chancellor Harlene Hayne says the university was "most appreciative'' of the Hart family's generous support, which would provide "certainty'' on the development of the dental teaching facility in Counties Manukau.
"... it will assist us in making a substantial positive difference to the healthcare and wider wellbeing of residents of New Zealand's largest city,'' she said.
University of Otago chancellor Dr Royden Somerville QC said Mr Hart's "extraordinary generous gift'' was a "major contribution to the provision of dental health care''.
"Mr Hart's significant philanthropic support of the University will sustain the excellence in research, teaching, and community outreach that the University of Otago is renowned for.''
The university announced in August it would build the dental teaching facility and patient treatment clinic in South Auckland.
The $28.2 million, two-storey, 32-chair building would be built at the Counties Manukau District Health Board's Super Clinic site on Great South Rd.
Construction was due to begin on the site "in the near future'', and the finished facility was expected to be open for business in 2020.