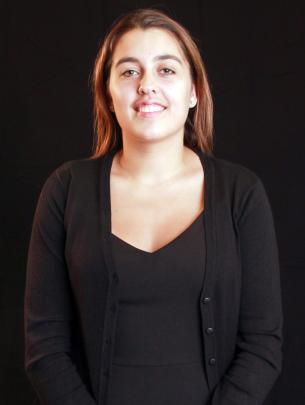 University of Otago students  Finau Taungapeau, Jade Christiansen and Anna Clark have received national Toloa tertiary scholarship awards to support their study.
The scholarships, each of up to $25,000, cover course and compulsory fees for up to three years, for the successful first-year undergraduate or postgraduate recipients.
The funding is from the Ministry for Pacific Peoples, and recipients are also mentored while they study.
The scholarships are part of wider efforts to encourage more Pacific students to study science, technology, engineering and maths (STEM) subjects.
Ms Taungapeau was of Tongan descent, had a teaching and health promotion background and was a respected leader in the Dunedin Tongan community, scholarship organisers said.
She was completing a two-year master's degree in dietetics at Otago, and was determined to become a Pacific dietitian who could help Pacific people, they said.
Of Samoan descent, Ms Christiansen was studying towards a bachelor of science degree.
She aimed to complete zoology and ecology papers to help the community through conservation or ecological research.
Ms Clark was of Fijian descent, and was starting a two-year master of science degree, specialising in genetics.
She aimed to help fill research gaps in genetic pest control methods in this country, scholarship organisers said.