The Dunedin City Council could be eyeing the possible disposal of another ratepayer-owned asset by offloading the Andersons Bay Crematorium to a private operator.
The Otago Daily Times understands the council is considering selling the crematorium, and private operator Hope and Sons yesterday indicated it would be a willing buyer if the council decided to act.
Councillors were understood to have discussed the idea in a non-public section of last week's community development committee meeting, with an item called "Andersons Bay Crematorium" listed in the non-public part of the agenda.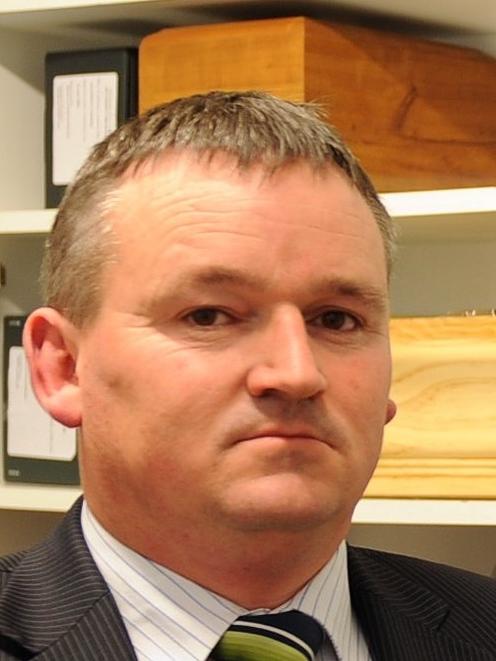 Committee chairman Cr Bill Acklin would not divulge details when contacted yesterday, while council operations general manager Tony Avery would not "confirm or deny" whether a sale was looming.
He would only say the item remained confidential until after it was discussed in the non-public section of next week's full council meeting.
The council sold underperforming Citibus - one of the city's council-controlled organisations - to Invercargill Passenger Transport Ltd last year.
Mr Avery said an announcement could follow next week's meeting "if there's any action that's required".
However, Hope and Sons managing director Michael Hope yesterday confirmed his company had discussed the future of the crematorium with the council repeatedly in recent years, and remained a willing buyer.
Hope and Sons had planned its own crematorium in South Dunedin, but early last year shelved an appeal against decisions by the DCC and Otago Regional Council not to grant consents for it.
The decision to shelve any appeal coincided with an approach by the DCC, which "came to us thinking we would be a good purchaser" for the Andersons Bay Crematorium, he said.
"It happened to be the same time we withdrew the idea of putting our own one in," Mr Hope said.
"What a funny coincidence."
However, no agreement had yet been reached. Nor had a formal proposal been made by the company "at this stage", he said.
Asked if he knew why the item had emerged in council agendas again now, Mr Hope would only say: "The wheels turn very slowly in council."
"They've got to decide whether they want to sell it or not, or do they keep it as a public asset, before it goes any further."
He was not sure when progress would be made, but noted: "The monthly council meeting must be coming up; isn't it next week?
"Time will tell."