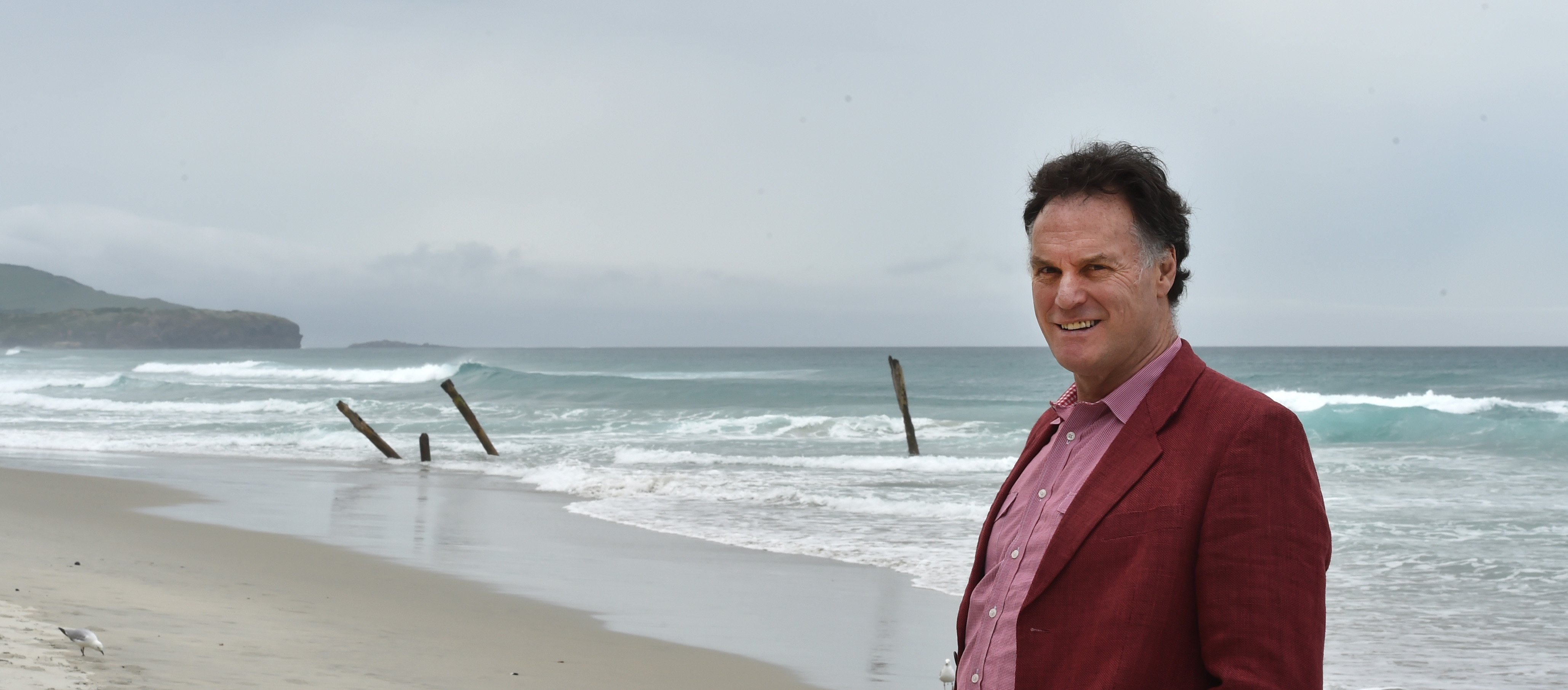 Development of a Dunedin coastal plan has cost about $700,000 so far and one councillor says just over $100,000 more for an experiment could save the city millions of dollars in the long run.
Jules Radich wants a loosely planked wooden groyne at St Clair to be repaired and a camera installed to record what difference it makes.
The sand-trapping structure could build up the beach — a technique that had seemed to work in the 20th century — and buy the city time before expensive solutions to erosion problems might become necessary, he said.
Cr Radich said repairing the line of poles would cost about $100,000 and there would then be minor maintenance costs.
The approach had not gained favour for St Clair recently because of purely political reasons, he said.
Broad approaches for management of the St Clair to St Kilda coast in the coming decades were outlined in a draft plan released by the Dunedin City Council for public consultation last week.
They included strategies or techniques to "hold the line" — such as groynes, beach nourishment and upgrading the St Clair seawall — and the alternative longer-term aspiration of "coastal setback", which would involve developing a more natural and resilient coast by carrying out work to allow the sea to move landward.
The price tag of work could extend to hundreds of millions of dollars over the next century.
Coastal setback would require changes to land use and substantial lead-in time to implement, the draft plan said.
Some techniques for holding the line would be needed in the meantime.
Development of the St Clair to St Kilda coastal plan began in mid-2019.
Dunedin City Council coastal specialist Tom Simons-Smith said the $700,000 cost had covered work such as ongoing technical and project management support, reporting on technical data gaps and extensive community engagement.
"Support has also been provided in graphic design, drafting of the coastal plan document and planning for future work required over the coming years," Mr Simons-Smith said.
"A coastal process study and investigation of the contamination in the dunes at Middle Beach have also been delivered as part of the project."
Mr Simons-Smith said an old landfill under Kettle Park, by Middle Beach, posed a challenge and the council wanted to get a better understanding of the risks there.
Decisions would have to be made for long-term management of St Clair, Middle Beach and St Kilda as a whole, he said.
They related to what could be done to maintain the existing coastline, or better accommodate coastal processes and rising seas.
"We want a long-term plan to manage the coast and to work with, rather than against, natural processes," the draft plan stated.
Groynes and beach nourishment were among potential techniques for holding the line.
Further work was planned to evaluate the suitability of shortlisted options, including groynes, offshore structures and an upgraded seawall, he said.
"In the meantime, there are a range of other short-term measures identified in the draft plan, including improving public access points to the beach, plantings, and sand stockpiling to help in storm responses."
Sand stockpiling was under way, using sand from Willowridge Developments' Ocean Heights subdivision as part of a deal expected to save ratepayers more than $1million.
Cr Radich said in a Facebook post coastal setback at St Clair "shows that the Esplanade will be demolished and returned to beach".
"However, when will the removal of the seawall and all the businesses behind take place?
"Not any time soon and not in the next 10 years, because the city is already sailing close to its debt limit and cannot fund the hundreds of millions required."
Cr Radich has a petition with more than 4000 signatures from people calling for the St Clair poles to be repaired.
He urged the public to have its say on the coastal plan.
Feedback is open until December 17.