University of Otago scientists have been granted nearly $1.6 million to undertake research which could make a ''game-changing'' difference in the fight against rheumatic fever.
Rheumatic heart disease is largely unknown among developed countries, but causes 160 deaths in New Zealand each year, an outcome termed a ''national disgrace'' by Otago researcher Prof Michael Baker.
One of the funded research projects will result in the first big random, double-blind human clinical trial of Blis, a probiotic food supplement, which is the brain child of Australian-born Otago University microbiologist Prof John Tagg. Small studies, already conducted in Italy, have shown this probiotic greatly reduces the Group A Streptococcal (GAS) sore throat infections that can result in rheumatic heart disease.
Prof Baker, of the university's Wellington campus, and who is also involved in the clinical trial, said that, if it proved effective, the probiotic could then be used immediately as part of efforts to prevent GAS sore throat, among high risk populations throughout the country.
Otago researchers had long shown international research leadership in this field, and were ''extremely grateful'' for the funding, announced by the Health Research Council this week.
These researchers had been on a ''long journey'' to deal effectively with a disease which was a ''huge problem'' in New Zealand and in developing countries, he said.
The latest funding came from a Rheumatic Fever Research Partnership, a joint initiative involving the Heart Foundation, Cure Kids, Te Puni Kokiri, the Ministry of Health and the HRC.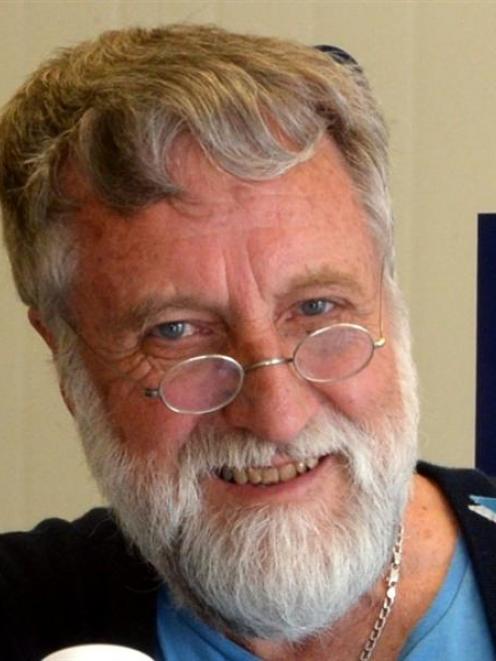 Prof Tagg (67) contracted rheumatic fever at age 12, in Melbourne, and later decided, as a young microbiology student, to seek an effective way of countering the disease.
Having spent several decades on the research which led to the probiotic being developed, he said it was ''great'' that the first large-scale clinical trial would now be undertaken.
Prof Julian Crane, of Otago's Wellington campus, has received $790,319 to lead the study to measure the effect of the oral probiotic, Strep salivarius, to prevent GAS sore throat among a group at high risk of rheumatic fever.
The probiotic is a naturally occurring bacterium which uses a bacteriocin-like inhibitory substance (BLIS) to kill the bacteria causing GAS sore throat. The Ministry of Health's sore throat programme already running in East Porirua schools provided a ''unique opportunity'' to test this probiotic's effectiveness, officials said.
Prof Baker has received $799,362 to conduct a case control study to compare cases of rheumatic fever with controls that did not have the disease, to identify important risk factors.
Prof Diana Lennon, of Auckland University, will receive $798,000 to examine the success in countering the disease, among different school programmes.
Dr Nigel Wilson, of the Auckland District Health Board Charitable Trust, will also receive $800,000 to undertake a study of rheumatic heart disease, using ultrasound equipment.