Few medical centres have a festive atmosphere, but Te Kaika, in Dunedin, does its business a bit differently to everyone else.
There was a joyous mood at its just opened pop-up Covid-19 vaccination clinic Mo Tatou Tipuna in Caversham yesterday, as patients enjoyed free food, tea and coffee and music played loudly.
"We knew we were going to be busy today," project manager Ashley Reid said.
"We will always have kai on the go and music. The heat pump is going ... We aim to be as welcoming as possible."
The clinic, at 285 South Rd in the suburb's former medical centre, will be open for booked vaccinations in the morning and operate as a "drop-in" clinic for families who wish to be vaccinated together.
About six staff, including two vaccinators, are on site to manage patient flow, and yesterday welcomed more than 80 patients to the site.
"We are trialling that [two level] system at the moment, as some of our Maori, Pasifika or vulnerable people may not have access to the internet or might just wish to drop in.
"We just want to make sure it is open to everybody."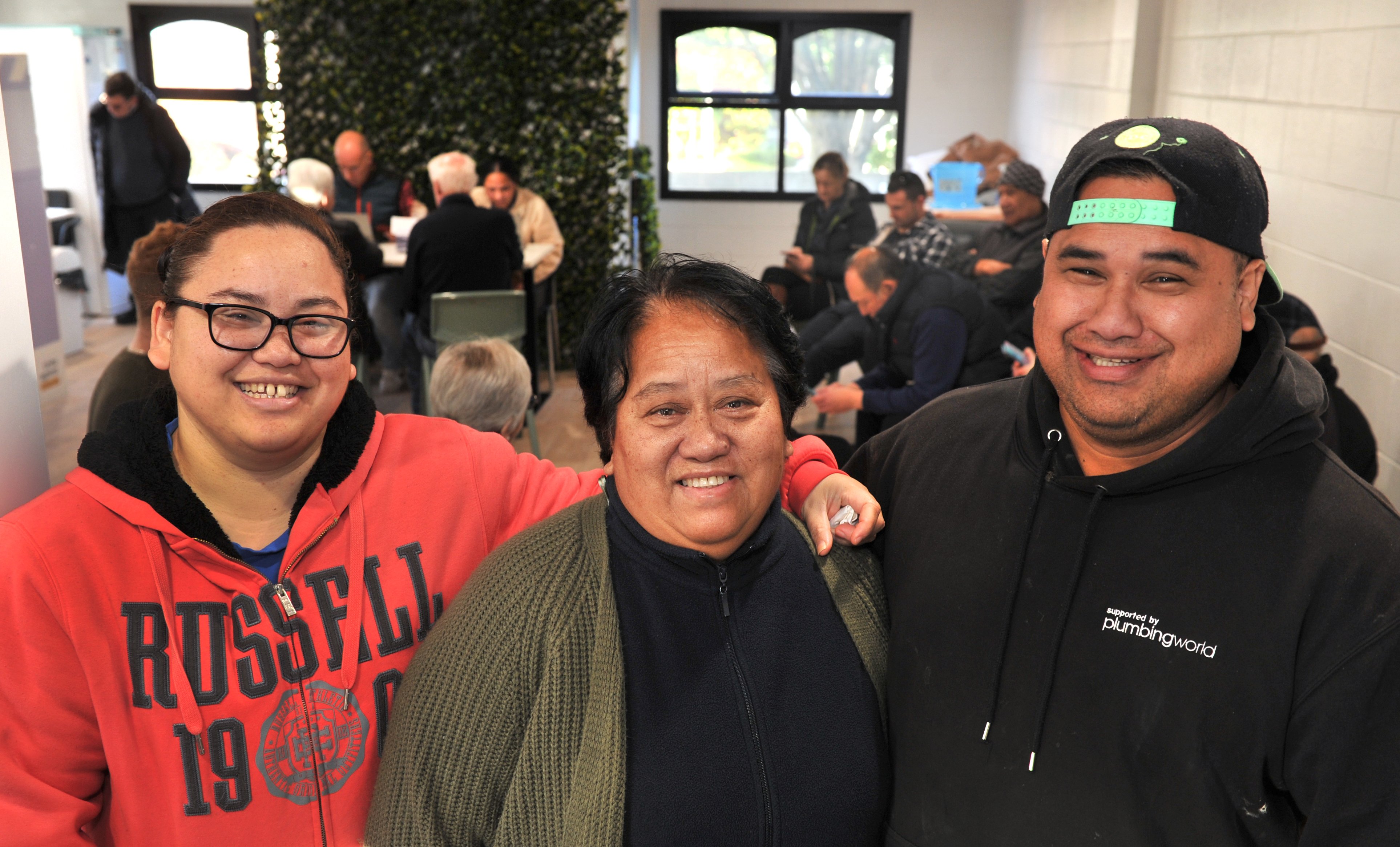 Te Kaika sent messages to its 7000 clients about the clinic opening, and Mr Reid was confident word of mouth would quickly send the news it had opened through the rest of the community.
"We emphasise that the clinic is for Maori, Pasifika, over 65s and the vulnerable, but anyone is welcome to come."
Grace Vahua was among the first to arrive at the clinic yesterday morning, accompanied by mother Tuakana and brother Io.
"We are planning to travel home for a visit to the Cook Islands and we don't want there to be any trouble, hence why we are here," she said.
The Dunedin family had not been back to the Cook Islands for years. A planned visit last year had to be cancelled due to Covid-19 travel restrictions.
The clinic has secured funding until late October, but Te Kaika was considering extending it until December so it could be available to capture people in the Group 4 vaccination programme of the general population.
The clinic is open Thursday, Saturday and Sunday from 9.30am-3.30pm.
In August, as the vaccination schedule increases, it was hoped it would also open on Fridays.
The Southern District Health Board has contracted several Maori and Pacific health providers to run vaccine clinics for Maori, Pacific Island and at-risk populations.
SDHB Covid-19 vaccine roll-out incident controller Hamish Brown said no vaccine had been diverted from other areas to support the Maori and Pasifika programme.
"The vaccine supply for these communities was committed in the planning process to ensure equity across our population," he said.
Research had shown Maori and Pasifika were at greater risk of hospitalisation from Covid-19.
"With the exception of Mo Tatou Tipuna in Dunedin and He Puna Waiora Wellness Centre in Invercargill, the Maori and Pasifika clinics are community clinics taking place for just a few days at a time.
"Most other clinics are rolling weekly clinics so although it may appear there are fewer, the availability will even out across time."