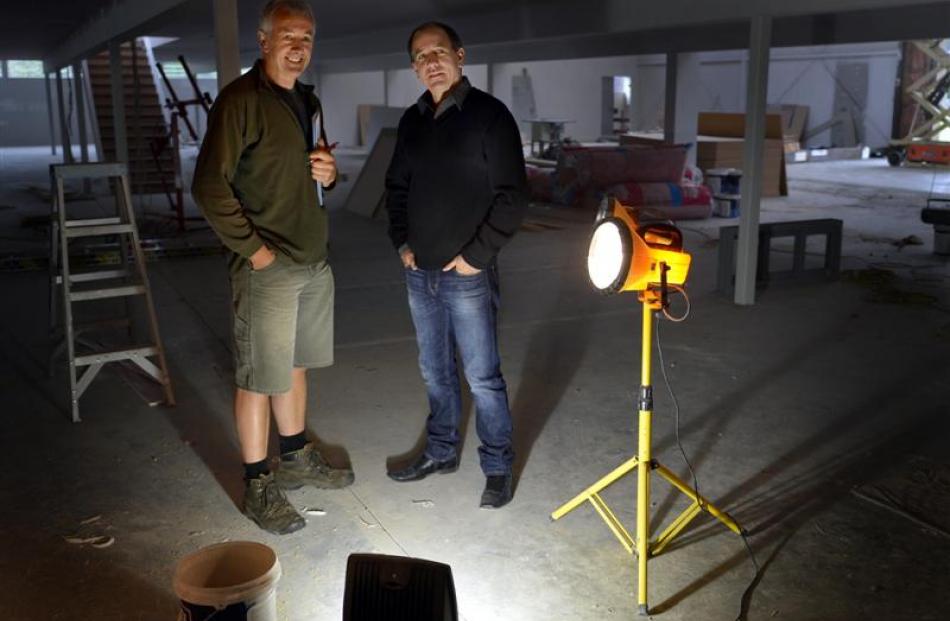 Lawrence's biggest employer, Tuapeka Gold Print, is moving its printing operations to Dunedin in a $2 million expansion project.
Company director Jim Robertson said relocation to its new factory in Fairfield would begin on April 18.
The site was expected to be fully operational within 10 days. 
The company, which employs about 70 people, is New Zealand's largest supplier of branded promotional products such as pens and drinkwear with an eight-figure turnover. 
The former Taieri Print site in Chadwick St would allow the company to have all its operations under one roof instead of working from five buildings in Lawrence and its warehouse in Mosgiel.
''While the decision is very exciting for the business, it comes with a deep emotional impact on the management, staff, and the township of Lawrence ... ,'' he said.
''Emotionally, it was almost impossible to make it.''
Mr Robertson said the factory purchase and renovations cost less than $2 million, but a warehouse would later be built on site.
Tuapeka Gold Print managing director Brad Houghton said the ''number one consideration'' had been the company's staff based in Lawrence.
The company would provide three transit vans to transport Lawrence staff to and from Fairfield daily for the first 12 months.
Some staff already travelled to Lawrence from Dunedin on a daily basis.
''If we were going to move, we had to consider the team here. We didn't want any job losses ... at least we have helped them transition through that,'' Mr Robertson said.
Mr Houghton said the company hoped to double its growth over the next three to four years.
''We're already expanding. We've blown as much air as we can into this balloon ... we can't physically stuff any more into this place.
''As much as we want to [stay], we simply can't.''
General manager Greg Jolly said while the company aimed to double its growth, it did not mean staff numbers would double.
''But there will still be employment opportunities,'' Mr Jolly said.
''The company is definitely going to grow,'' he added.
Over recent years, the company had developed new printing technologies that allowed it to expand significantly its product range and sales.
It had also increased sales in Australia, which were growing faster than it could ''comfortably'' handle.
Mr Robertson said that plans to introduce more new tech-nology and product categories were ''severely constrained'' by the present lack of space.
Tuapeka Gold Print initially focused on printing pens.
By 1993, with sales of up to four million pens, it was the largest printed pen business in New Zealand.
The company also manufactures drink bottles, but buys most of its products from China before printing and distributing them through New Zealand, Australia and the Pacific Islands.