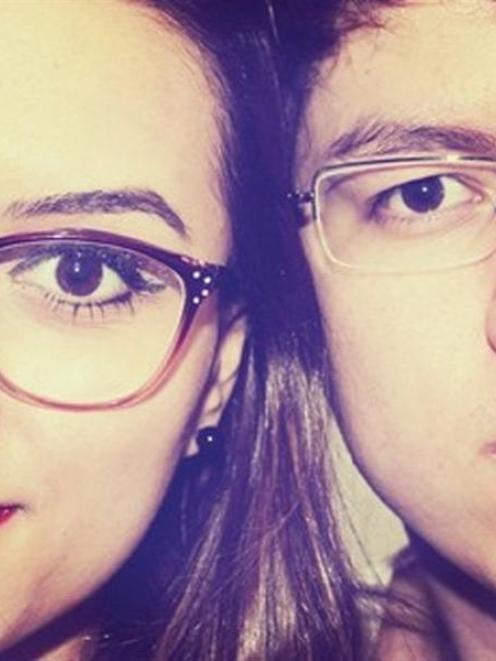 Brazilian bloggers Caio Komatsu and Luana Mazotti have, between them, almost five million readers.
Their popularity on social media has proved too hard to resist for the marketers of Dunedin's two main tertiary institutions.
The pair, whose popular culture blogs Fail Wars and Puro Veneno are a sensation in Brazil, have been brought to the city to study - and attract other international students.
Mr Komatsu (25) will study outdoor adventure leadership at Otago Polytechnic while Ms Mazotti (24) will study English at the University of Otago language centre.
Their visit is backed by Education New Zealand (ENZ), the government agency responsible for marketing New Zealand to international students, with the support of Conversa, an education social media consultancy.
A spokeswoman for ENZ said that during their 10-week stay the pair would produce video diaries and blogs to share their insights into New Zealand's lifestyle, culture, and attractions with their blog followers.
They would also advise the institutions on how to better engage with Brazilian youth.
University language centre and foundation year chief executive Roger McElwain said it was a ''fantastic opportunity to develop a relatively new market for us''.
''Brazil is one of the most socially connected countries in the world, and this opportunity to engage with Brazilian students on social networks allows us to connect with them,'' he said. Otago Polytechnic director of internationalisation Marc Doesburg was also excited about the opportunity to gain exposure in Brazil.
''Otago Polytechnic is very aware of the potential of the Brazilian market, and we are excited about engaging with blogging as a social medium to connect with a young and media-savvy population.''
ENZ general manager, marketing and channel development Kathryn McCarrison said using ''admired and connected social media personalities like Caio and Luana'' was an ''innovative approach'' which it hoped to use for other markets.
Mr Komatsu said New Zealand was home to two of his greatest passions, ''Lord of The Rings and beautiful scenery''.
''Beyond that, everyone has always told me that New Zealand it is one of the most welcoming places in the world,'' he said.