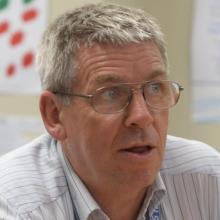 Southern hospitals coped well with the first of two planned strikes by medical imaging technologists, but warn the real impact of the stopwork might not yet have emerged.
All technologists employed by the SDHB walked off the job for 24 hours from 7am yesterday, as part of a nationwide strike, and will do so again at 7am tomorrow.
Notice for a further strike on October 14 has been lodged.
The strike meant imaging scans and X-rays at hospitals were available only in life-threatening circumstances, which meant the postponement of a range of elective and planned surgeries.
Southern District Health Board chief medical officer Nigel Millar said considerable forward planning had gone into preparing for the strike and by late yesterday no issues had arisen.
"We have had six requests for life-preserving imagery and those have gone through without a problem and we have, as planned, postponed a number of major surgeries that would have required X-rays afterwards,'' Dr Millar said.
The SDHB was assessing whether the strike had disrupted patient flow, which could cause problems "downstream'' at the hospital.
Talks between DHBs and the technologist's union broke down over proposed changes to employment conditions and issues over staffing.