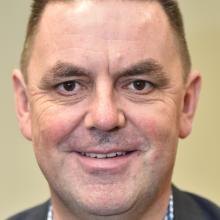 More than 40% of "active review" patients in the South have not had a check-up in the past six months, the highest proportion in the country by far.
It is one of six measures watched by the Ministry of Health, and there can be financial penalties for health boards not meeting them. Southern District Health Board interim chief executive Chris Fleming said the board had 83 patients in active review.
"Due to the low total numbers, a small number of patients cause this ...  indicator to be non-compliant."
The board with the second-highest number, Waikato, recorded 26% of patients in this category; many boards recorded 0%. A few years ago, the SDHB had many hundreds of patients in active review, but it made a concerted effort to reduce the numbers.
Patients in active review are deemed to have just fallen short of qualifying for surgery. Mr Fleming said 12 of the affected patients were in ophthalmology, nine in orthopaedics, two in general surgery and four in ear, nose and throat.
"These services are aware of these patients and have a plan to review them."
Boards can be financially penalised if they are non-compliant on a measure for four months in a row. Measures include patients not being treated within the agreed timeframe, and patients waiting longer than required for a first specialist appointment.
The two junior doctors' strikes, in October and January, led to large numbers of appointment cancellations across the country, making it more difficult for DHBs to meet the targets.
Earlier this week, when asked by  The New Zealand Herald, the ministry declined to say whether it would penalise strike-affected DHBs that did not meet the targets.