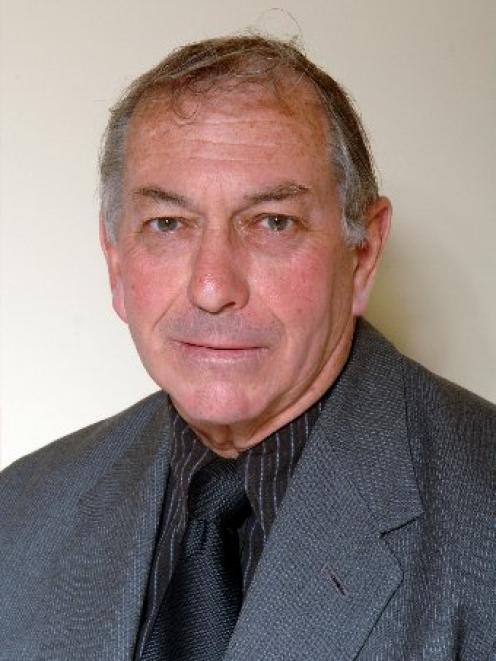 Opponents of a plan to demolish a group of historic buildings in Princes St, Dunedin, will have one more opportunity to make their feelings known, with a public hearing on the issue to reconvene on July 7.
Resource consent committee chairman Cr Colin Weatherall said this week a new design, the third so far, had been received by the Dunedin City Council, and would be sent to people who wrote submissions on the issue before the hearing reconvened.
Another controversial development, Allan and Martin Dippie's subdivision of land off Gladstone Rd North, Mosgiel, will also go back before a hearing on July 1, after more information was requested on that matter.
An interim decision on the buildings at 372-392 Princes St was released in February, after the committee of Crs Weatherall, Richard Walls and Fliss Butcher said it was "of a mind" to grant consent if developer Luke Dirkzwager's company, Prista Apartments, came up with a new design more representative of the character of the precinct.
Mr Dirkzwager has been seeking approval since 2008 to demolish the buildings and replace them with 15 apartments, with space for retailing on the ground floor.
The development is a non-complying activity under the council's district plan, as the area is in a protected townscape precinct.
It attracted strong opposition when first proposed, with 260 people signing a petition, and opposition from the New Zealand Historic Places Trust.
After the decision another petition was circulated, and a public meeting opposing demolition was held last month outside the buildings.
Cr Weatherall said this week while the committee could make a decision on the new design, he had decided to reconvene the hearing, and allow people who made submissions to again talk to the hearing, though only on the new details.
"I tried to do it in the most transparent way possible."
He expected they would receive the design in the next two weeks.
The committee would also hear the opinion of its consultant architect, John Gray, before making a decision.
Hearings on the Dippie's subdivision, a 118-lot residential development in Mosgiel with 44 properties smaller than allowed in Dunedin's district plan, were held in late January.
The plan attracted 33 submissions, 25 opposing the plan, many of which came from potential neighbours angry their semi-rural suburb could make way for more development.
Cr Weatherall said more information had been requested on issues such as landscaping, and that would be circulated to those who made submissions, before the public hearing was reconvened.