Load up the log box — the MetService is forecasting snow to fall to 200m tomorrow over most of Otago and parts of Southland.
The forecaster this morning updated its severe weather advisories, saying that heavy snow watches are in place for those two regions and for Canterbury.
It said there could be periods of heavy falls to low levels, and snow amounts could approach warning criteria above 200 metres.
The snow is expected to continue through much of Monday.
A MetService spokesman earlier said a complex trough, preceded by strong northwesterlies, was expected to bring heavy rain to many parts of New Zealand this weekend.
At the same time, a cold front was expected to move up the country from the southwest during tomorrow and Monday, bringing snow down to low levels over the south and east of the South Island, including Dunedin, Mosgiel, Middlemarch, Waitati, Clutha, Te Anau, Wanaka, Queenstown and Alexandra.
Fresh southerlies would develop in the morning, and ease in the evening.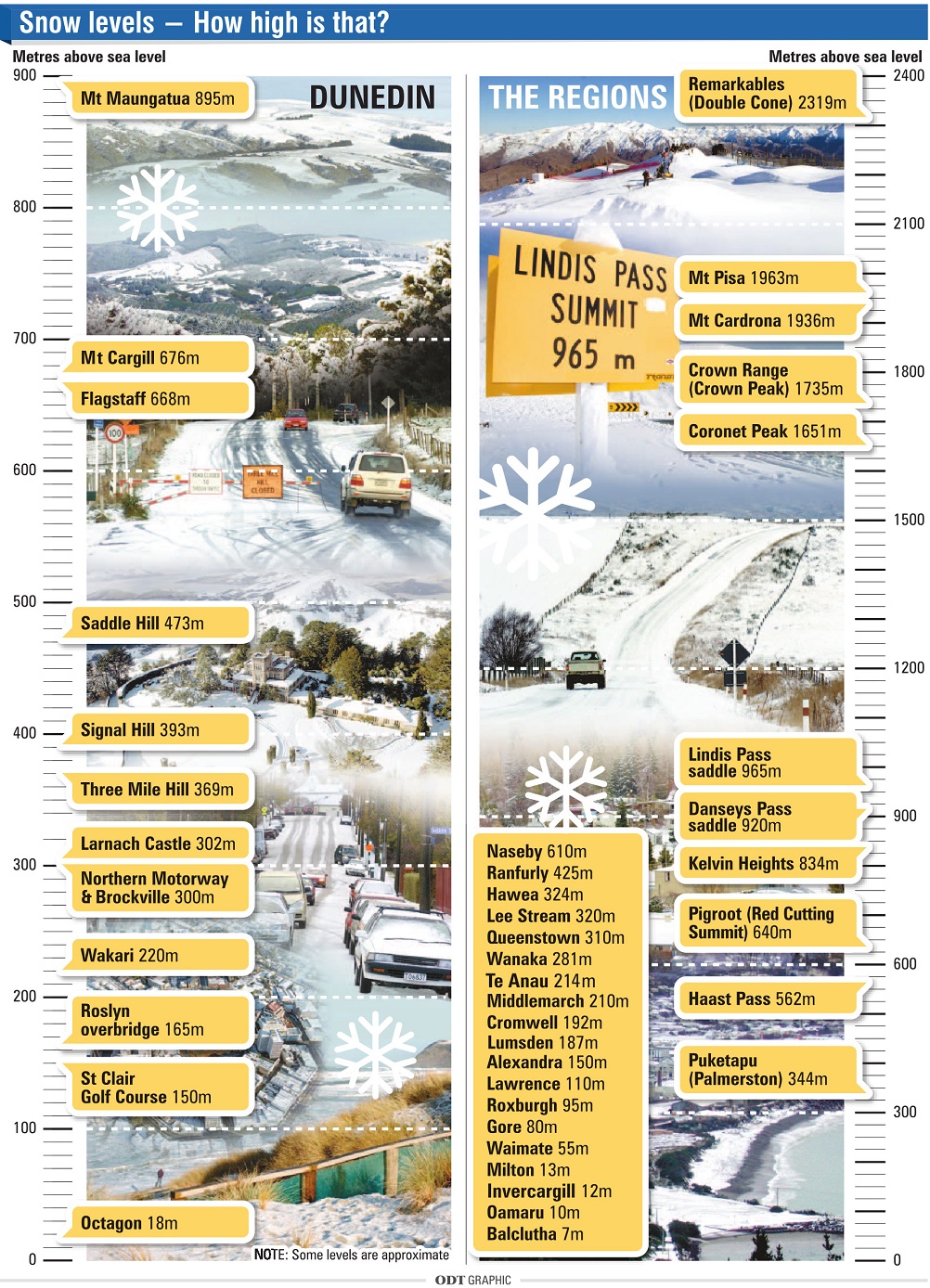 On Monday, everywhere except Clutha and Te Anau could expect partly cloudy conditions, with a few sleety showers or snow flurries down to 200m, and easterlies.
Temperatures were forecast to drop as low as -3degC and the highs were not expected to reach double digits until the end of next week, he said.
"While this snow may affect roads and cause disruption, it is unlikely that warning amounts of snow will accumulate."
He advised residents to consult relevant regional forecasts for updated information.