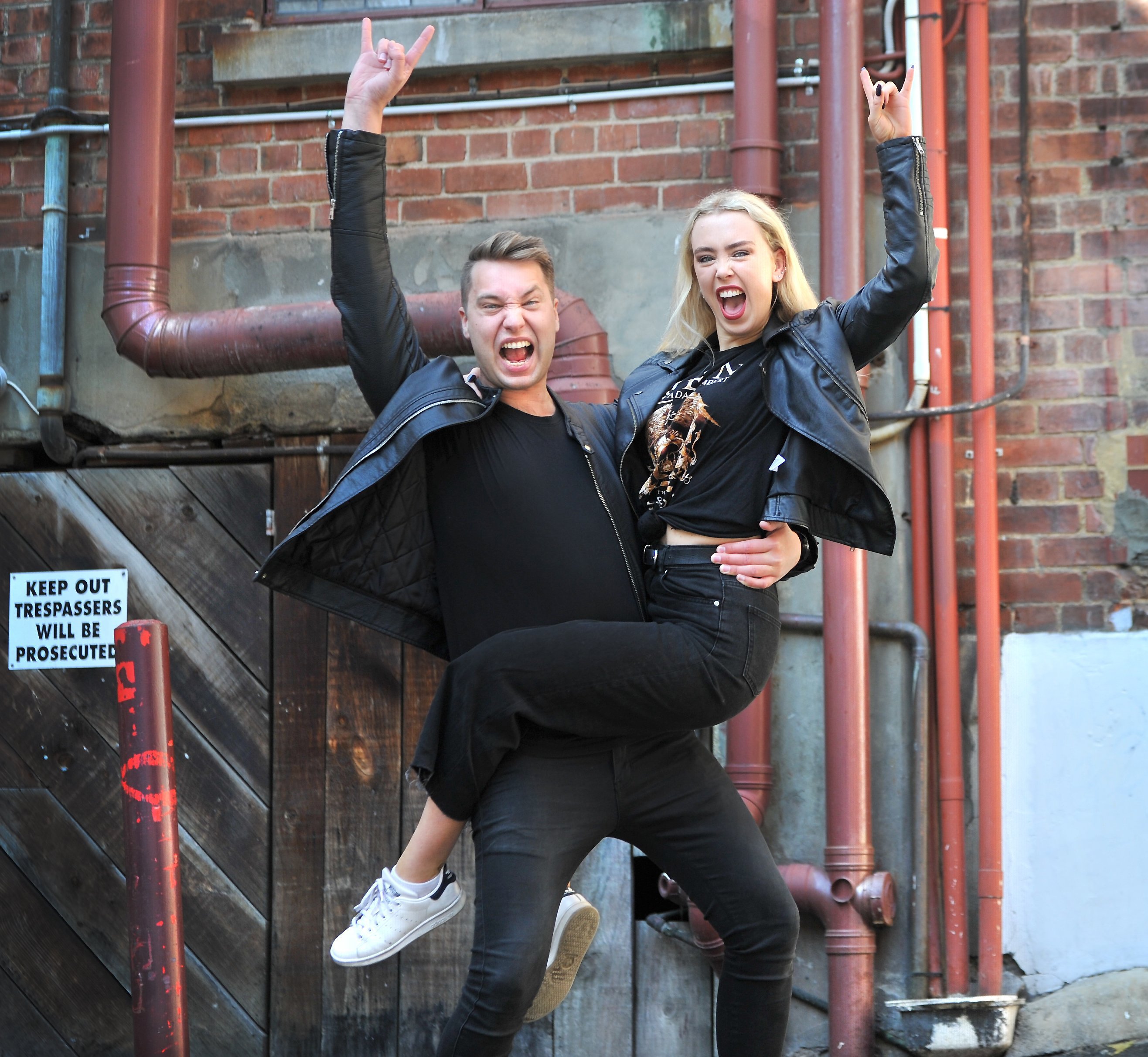 Keeping up with Queen frontman Freddie Mercury's voice is, for most musical vocalists, something akin to running a marathon in a deep sea diving suit.
Luke Butson and Lara Davidson know they will have their work cut out for them when they have to sing some of the rock band's greatest hits in next year's Musical Theatre Dunedin production of We Will Rock You.
Miss Davidson, who will play Scaramouche, said Mercury's vocal ability was beyond comparison.
"He was one in a trillion, so it's an honour to try and replicate his singing, and also a bit terrifying."
Mr Butson, who will play fellow lead Galileo, said they had already started training for "this marathon of Queen".
"It's the vocal stamina of it all that will be most difficult.
"Queen songs are absolutely massive songs, and to be able to do that night after night after night, and finishing with the likes of Bohemian Rhapsody, is a massive feat."
The duo said they would also undergo a strenuous exercise regime as well because there would be lots of movement and dance while singing.
The lead members are among the 33-strong cast to be officially announced today.
Director Doug Kamo said the worldwide smash hit musical by Queen and Ben Elton was guaranteed to blow audiences' minds, and was a musical phenomenon of the scale and spectacle that had marked Queen's legendary live performances for decades.
He said the production was set in a futuristic dystopian world without rock music — a world under the control of an all-powerful global company and its tyrannical boss, the Killer Queen.
Scaramouche and Galileo, two young outsiders, cannot come to terms with this bleak conformist reality, so they join the Bohemians, a handful of rock rebels, and embark on a search to find the unlimited power of freedom, love and rock music.
The rock comedy is based around more than 24 of Queen's biggest hits including: We Are The Champions, Radio Ga Ga, I Want To Break Free, Somebody To Love, Killer Queen, Don't Stop Me Now, Under Pressure, Bohemian Rhapsody, Another One Bites The Dust, and of course, We Will Rock You.
The show opens at Dunedin's Regent Theatre on May 5, 2022, and Otago Daily Times subscribers can buy pre-sales tickets today.