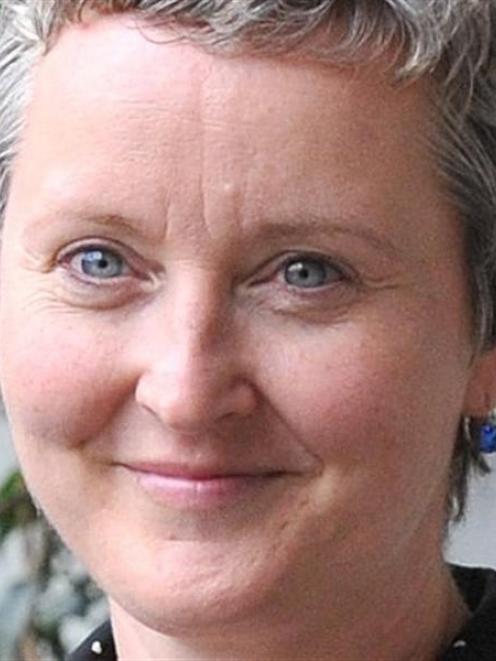 St Hilda's Collegiate school principal Melissa Bell has been honoured at Parliament with a national excellence in leadership award.
She was one of 25 educators recognised yesterday at the National Excellence in Teaching Awards (NEiTA) as New Zealand's most dedicated and outstanding teachers and education leaders.
Twelve ASG Education Programs New Zealand Excellence in Teaching Awards and 13 Cognition Excellence in Leadership Awards were given to teachers and education leaders from the early childhood, primary, intermediate and secondary school sectors across the country.
Ms Bell said she was humbled by her leadership award, which was presented by Education Minister Hekia Parata.
''For me, it was most exciting to know I had been nominated by my school community - I think that is really wonderful.''
The award put a ''nice ray of light'' on what had been a very difficult year for the 41-year-old, who was diagnosed with an aggressive form of breast cancer last March.
''It's kind of a really nice conclusion and nice recognition of the work I've done at this stage of my career.
''It's also been really motivating to be surrounded by incredible educators who are already passionate about what they do. It's fantastic.''
After surgery, 12 rounds of chemotherapy and five weeks of radiation treatment, Ms Bell returned to fulltime work last October, and her doctors have since given her a clean bill of health.
During her treatment, she turned the adversity into an inspirational life lesson for her pupils by sharing details of her illness, treatment and emotions, in a bid to give her pupils the tools to deal with breast cancer if they experienced it in later life.
NEiTA Foundation chief executive John Velegrinis said each award recipient demonstrated a wide range of exemplary teaching skills - from helping at-risk children turn their lives around, to increasing pupil participation in science by more than 40%.
''It is so heartening to meet teaching professionals who are so committed to bringing out the best in our children academically and socially.
''Their record of achievement in going above and beyond, to help students reach their full potential, is outstanding.''
Ms Bell said she was now a finalist for the NEiTA national award, which could see her win an all-expenses-paid trip to the United States for professional development.
Since 1996, more than $185,000 has been distributed to NEiTA award recipients in grants for professional development, prizes and endowments.