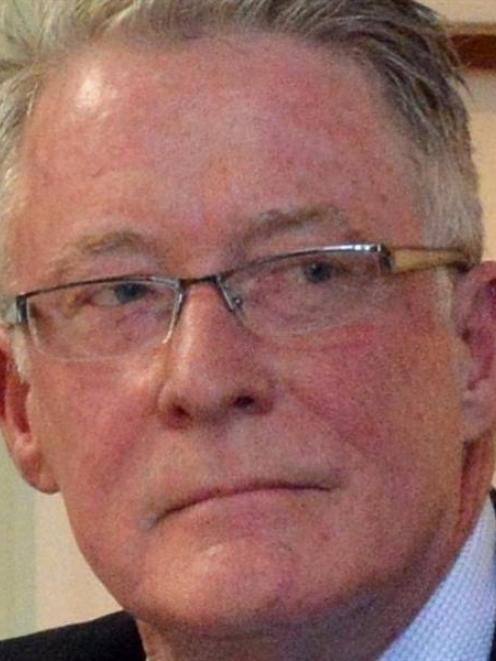 Another senior manager is to have a quick exit from the Dunedin City Council after the announcement yesterday of his departure.
Economic development and property group manager Robert Clark will clear his desk on Friday. He is returning to the commercial sector after six years with the council.
Mr Clark's withdrawal from the organisation comes after a proposal was circulated to staff last month in which his position was effectively disestablished, his responsibilities split between new positions to be created under a new council operating structure.
The structure was developed by chief executive Dr Sue Bidrose in a review of the council's property and economic development operations.
The proposal included separating the council's operational and commercial investment property portfolios, moving the latter into the finance group, and creating a new economic development group that would include a new city marketing agency.
Infrastructure and networks general manager Tony Avery yesterday announced Mr Clark's departure in a statement in which he acknowledged the significant successful property and commercial projects and outcomes for the city Mr Clark had achieved over the years.
''He leaves the DCC with our best wishes.''
When contacted, Mr Clark said he had enjoyed working with his team and wished his colleagues well.
He was proud of what he had achieved, particularly the refurbishment of the Dunedin Centre, which was completed $3.5 million under budget, the rejuvenation of the old art gallery to become the Sargood Centre and the successful running of the Wall Street complex, including the recently announced expansion of Fisher and Paykel, which was bringing 70 new jobs to the city.
He and the council had been discussing his position for a while and had come to an arrangement. He would do some transitional consulting work with the council in the coming months on some significant projects, the details of which were still being worked through.
Mr Clark's is the latest departure as a result of major restructuring within the organisation started by previous chief executive Paul Orders.
At least three other senior managers have left since the restructuring began in 2011, including former senior finance manager Athol Stephens.
Details of the latest round of changes are expected to be announced by Dr Bidrose by the end of the week.
Mr Clark was part of the council's senior management team, and, as a group manager, reported to Mr Avery.
Asked if Mr Clark had resigned, Mr Avery said Mr Clark had simply notified his wish to leave.
Asked about a payout, Mr Avery said that was private between the parties. Dr Bidrose said she wished Mr Clark well. He was a skilled property manager, and she was sure he would do well in the commercial sector.