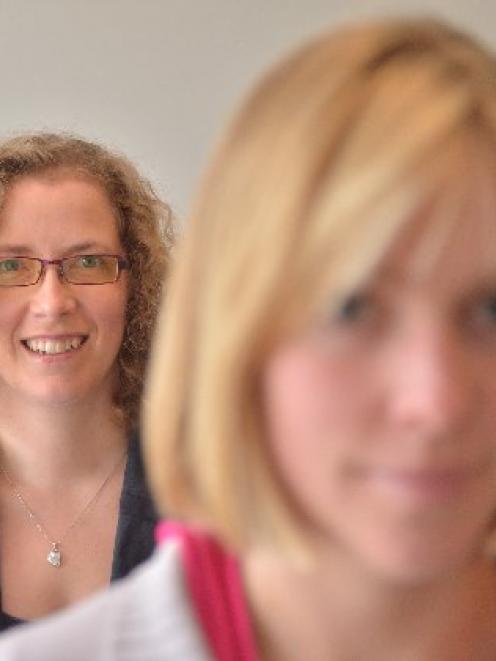 If bells of recognition fail to ring when you see what should be a familiar face, a Dunedin student wants to study you.
University of Otago psychology department master's degree student Anna Barham, of Dunedin, is seeking people with face blindness for her research.
People with face blindness failed to instantly recognise someone they knew.
Mrs Barham said the cognitive disorder ranged in severity.
A Dunedin teacher with the condition recognised her family but failed to recognise her students if they changed their hairstyle or glasses.
Another person with the condition failed to recognise their child when collecting them after school.
The most severe cases included failing to recognise themselves in a photograph and failing to recognise a person's age, gender, race or facial expressions when looking at them.
''They can't tell if someone is frowning or smiling.''
She wanted to interview people with the condition and a partner and children to better understand the ''impacts'' of the condition on family life.
People with the condition could become ''socially isolated'' and withdrawn by the fear of being incorrectly labelled a ''rude snob''.
Others coped by being friendly to everyone they passed to ensure nobody was offended.
She was hopeful people with the condition would come forward for her research.
''About 2% to 2.5% of people in the world have this from birth but a lot of people don't realise they have it.''
Face time
University of Otago psychology department student Anna Barham would like to interview anyone older than 18 years old who either:
- Has always found it very difficult to recognise people from their faces.
- Had a head injury at least a year ago and is still experiencing difficulties which are not obvious to a casual observer.
- Because the study is about the effects of having a neurological condition on the family, you must have children and a current partner to participate.
- If you are interested, email anna.barham@postgrad.otago .ac.nz