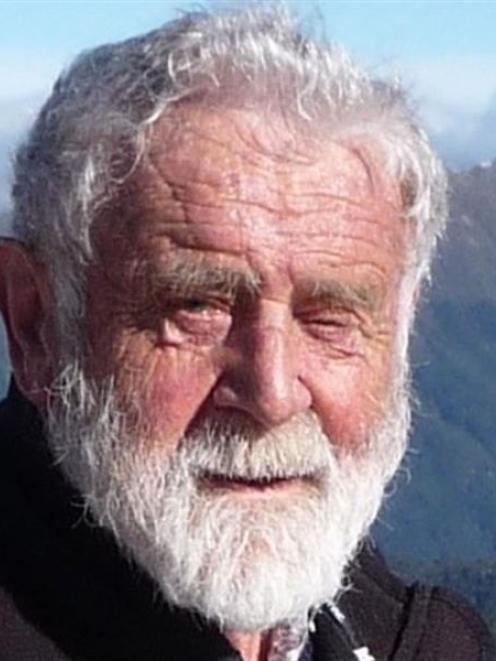 Sir Alan Mark was ''thrilled'' with the turnout of supporters of the Wise Response Appeal on the steps of Parliament in Wellington this week.
University of Otago Emeritus Prof Sir Alan, as well as four other academics including University of Otago physics Associate Prof Bob Lloyd, presented a petition with about 6000 signatories on Wednesday to Labour MP Moana Mackey, Green MP Dr Kennedy Graham and New Zealand First MP Andrews Williams which called on Parliament to ''take objective stock of five global and national risk subjects to New Zealand's future security''.
About 100 people were present to hear the group deliver its message of protecting New Zealand's economic security, energy and climate security, business continuity, ecological security and the genuine wellbeing of its residents.
Sir Alan said he was pleased with the level of support.
The group was ''inevitably'' disappointed a member of the Government did not attend the presentation, he said.
''We got a message from John Key to say he wasn't available and similar messages from John Banks and the Maori Party,'' he said.
The snub by those politicians was particularly disappointing, he said, because the group had been ''strictly trying to keep this non-partisan''.
Dr Graham said the Green Party fully supported the objectives of the Wise Response Appeal.
''Wise Response has rightly identified climate change as a threat to New Zealand and our way of life,'' Dr Graham said.
''Any government that does not take it seriously is failing to protect New Zealand.''
Ms Mackey said the Labour Party accepted the challenge laid down by the group.
Sir Alan said the group would see how Parliament responded to its message before making its next move.