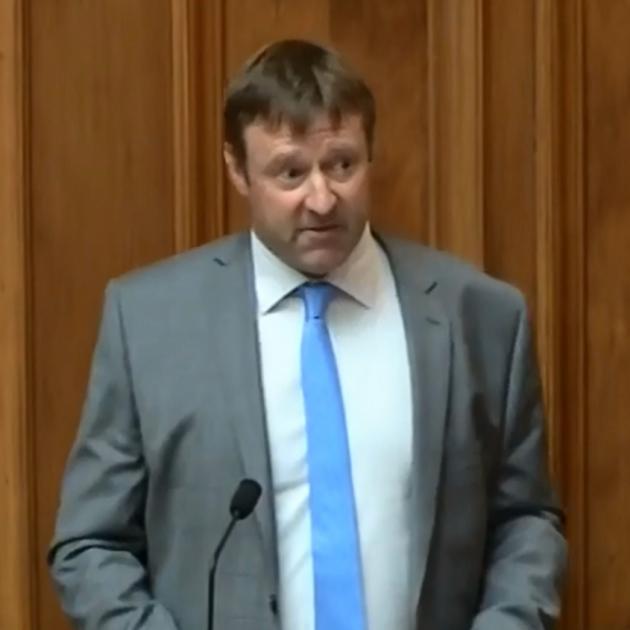 For New Zealand First, the ongoing rapid rehabilitation of the country's gun laws ought to be easy politics.
Having long billed itself as a law and order party, forthright action in the wake of one of the worst crimes ever committed in New Zealand should be its stock in trade.
From the beginning, party leader Winston Peters had no hesitation in committing himself to law changes, explaining away previous New Zealand First statements on gun laws with a simple, elegant and obvious answer - "the world has changed".
In reality, so far as New Zealand First's policy position is concerned, not much has actually changed.
Its 2017 election policies included scrapping the classification for military style semi-automatic weapons, boosting police powers to vet firearms licence applicants, and creating a separate, independent firearms authority.
While the full suite of reforms are yet to be revealed - a further, more wide-ranging piece of legislation follows this initial Bill - what Parliament's finance and expenditure committee is now considering are law changes not radically different from New Zealand First's existing position.
However, politics makes the issue a difficult needle for the party to thread.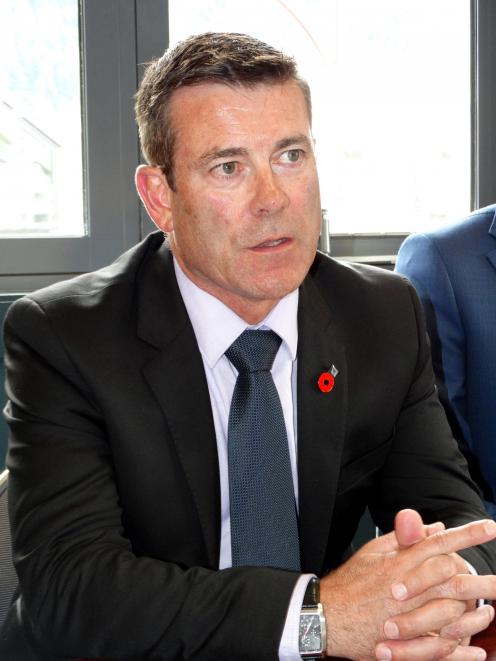 New Zealand First has ambitions of boosting its rural vote, and farmers are people who often have legitimate need for a weapon for tasks such as pest control.
The party also made a concerted effort in 2017 to target recreational hunters, a constituency which was melting away from the party which previously promoted their cause, United Future.
Without an electorate seat, New Zealand First relies on the 5% MMP threshold, a margin it cleared with something to spare in 2017.
The party did clock up some reasonable vote tallies in provincial seats last time, but with Government support parties historically suffering a drop in their support it is quite conceivable New Zealand First's support of gun law reform could cost it some important votes in 2020.
Given the importance of the issue, it was somewhat surprising for the first reading debate on the Arms (Prohibited Firearms, Magazines, and Parts) Amendment Bill New Zealand First's designated speaker was first term Lawrence-based MP Mark Patterson.
This was partly purely a matter of availability: the party's Cabinet ministers, including Ron Mark who spoke for New Zealand First the last time gun laws were debated, were all busy.
Deputy leader Fletcher Tabuteau is also deputy chairman of the finance and expenditure select committee, which is conducting the hearings on the Bill.
In addition, outdoor recreation spokesman Clayton Mitchell is due to travel overseas next week, and the party wanted to maintain a single voice on the issue.
Even if there was an element of process of elimination about it, Mr Patterson, not uncoincidentally a sheep farmer, proved a sensible choice.
While not likely to approach the rhetorical height of Mr Peters or Infrastructure Minister Shane Jones, Mr Patterson could, and did, deliver a decent speech, full of solid, no-nonsense statements which he would hope would resonate with responsible firearms-owning voters.
This is no issue to be on the wrong side of history on, but if the party ends up a few thousand votes shy of 5% in 2020 this issue may be one of the reasons why.
Mr Patterson started with a mea culpa: "We have failed to act, and I think we have all acknowledged that, but I would also acknowledge that we have acknowledged that and, across parties, we are looking to act decisively to remediate that situation."
While speaking of public safety and the need for decisive action, Mr Patterson also highlighted the need to provide certainty and fairness for law-abiding gun owners caught by the law changes.
"New Zealand First have been strong supporters of recreational hunters and legitimate users, and we note that the likes of farmers legitimately need firearms to euthanise stock and for pest control," Mr Patterson said.
"We have to move, in terms of certainty, to give these people the certainty of what will be available to them but also to acknowledge that they are legitimate users and, where there needs to be exemptions, we will look, through the select committee process, as truncated as it might be, to make sure that their views are heard."
On an issue as contentious as this and in a short six minutes, Mr Patterson was never going to satisfy everyone.
However, his conclusion - "We must strike the balance through legitimate use, but with the actions that we are taking as a Parliament we are doing quite simply because it is, in this circumstance, the right thing to do" - avoided any slips during this performance of New Zealand First's tightrope act.
And another thing ...
National's Michael Woodhouse has obviously developed a taste for plain speaking.
After his Facebook takedown of Brian Tamaki, as noted in Southern Say last week, in the House this week Mr Woodhouse did not hold back in his assessment of the Oranga Tamariki Legislation Bill.
In a few short minutes he racked up five accusations that the Government was showing contempt for the public, and chimed in with a couple of claims of incompetency for good measure.
"It's a contemptible process when it comes to the treatment of the public and this House, and it is wrong," Mr Woodhouse said.
"It should not be happening, and I very strongly oppose it," he concluded, to make sure there was no doubt where he stood.
Oh, go on
Speaker Trevor Mallard has discovered a legal realist streak this week, running Question Time strictly to the letter of the law.
Many questioners were pulled up and asked to rephrase or ruled out of order - a fair few Ministers were asked to address the question to boot.
Waitaki MP Jacqui Dean tested his boundaries on Thursday, after Mr Mallard ruled out a supplementary for not relating to the primary question and barked "Further supplementary?"
"I raise a point of order, Mr Speaker," Mrs Dean replied.
"Is it an extra supplementary or can I replace it?" she asked, fully expecting the answer she got ... "You've lost your supplementary."
Where on Earth are we?
One of the more thankless tasks of being a backbencher is having to make a speech on a Bill simply because it is your party's turn to speak.
Dunedin South MP Clare Curran took one for the team in the Second Reading of the Gore District Council (Otama Rural Water Supply) Bill on Wednesday - and took the nation on a tiki tour in the process.
"Otama, being about 20km west of Gore in the beautiful part of central Southland, it's deep in the heart of Southland actually, which is the most beautiful rolling hill country, which is, you know, typical of the rural agricultural water supplies; on State Highway 94, and I think where the scheme is planned, or where it exists and is being transferred, is just on the north side of the Mataura River - for any of the locals, I presume that's correct; and it's on the way to Balfour," Ms Curran said, both gaining her bearings and willing her allotted time to pass faster.