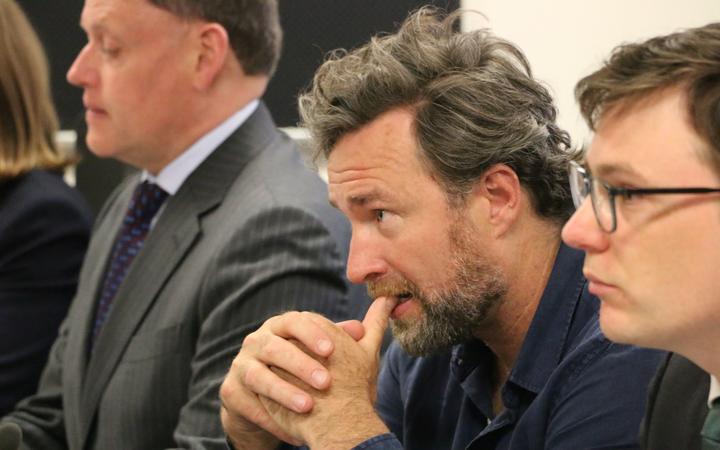 The company that makes dairy products under "The Collective" brand and its former directors have been fined almost $500,000 for repeatedly failing to report positive listeria results.
Epicurean Dairy Limited - whose products include yoghurt and 'suckies' marketed to children - and the company's former general manager Angus Allan, pleaded guilty to a total of 10 charges of failing to report positive environmental listeria results when they appeared in the Waitakere District Court yesterday.
The charges followed an investigation by the Ministry for Primary Industries.
The company was fined $369,000, and Allan was fined $54,000. Court costs of $80,000 were also imposed.
The company's former operations manager Ilya Pyzhanhov was convicted and fined $60,000 after pleading guilty earlier this year to five charges of deliberately withholding positive environmental listeria results.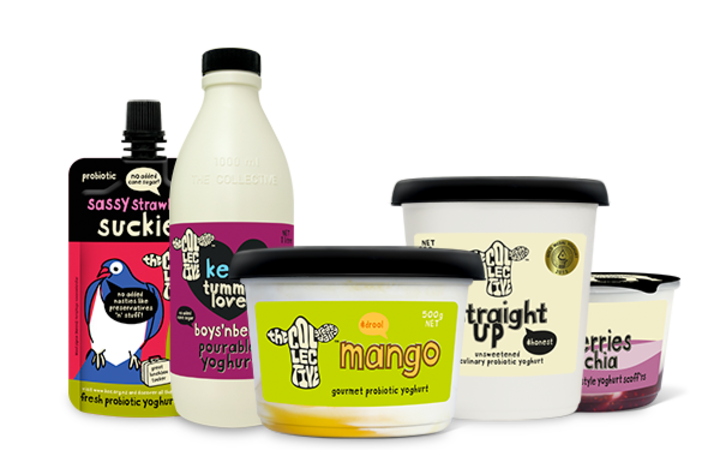 The MPI probe began after investigators were given credible information about the West Auckland company from a confidential informant.
MPI director of compliance Gary Orr said that from 2012 to 2016, the company deliberately and repeatedly failed to report positive listeria results that were taken from a floor at the company's factory in Avondale. During this period, the company also falsified official related records.
He said a total of 190 positive listeria results went unreported during this time.
"This was serious, systematic and sustained deception - there's no other way to describe it," Mr Orr said.
"The company was regularly audited to ensure its manufacturing environment was in accordance with regulatory requirements but it lied about what the true situation was.
"The part of the factory that was producing positive environmental listeria results was an area where the most stringent food safety requirements applied. It was where yogurt and cheese was being produced for human consumption.
"It's clear that if the company had reported the positive results, there would've been significant costs associated with remedying the problem, which included replacing a cracked and unhygienic floor, as well as a halt to production due to the work that needed to be done.
"Both of the former directors who have been convicted and fined were fully aware of and party to the deception involved."
Mr Orr said there was no excuse for this type of offending.
No product was affected and there were no consumer health impacts. Since the MPI investigation, the company has replaced the worn factory floor where the listeria was present.
The company continues to operate with no further issues, MPI said.
'PURE LUCK' LISTERIA DIDN'T GET INTO FOOD
The lysteria didn't get from the floor where it was detected, into food. The company's lawyers claimed in court the risk to the public was only theoretical and not real.
But Massey University microbiologist and food safety professor Steve Flint said that was pure luck.
"The chance of getting listeria into product in that environment is pretty high. Even though it's on the floor, there's aerosols from washing the floors and so on that let the organism spread quite readily. It is a very serious issue," Dr Flint said.
Although the risk of being ill due to listeria was small, for people with compromised immune systems, the consequences could be fatal, he said.
"It crosses the brain-blood barrier which is kind of unusual so it can get into the brain and cause meningitis. It crosses the placenta and can cause ... stillbirth and so on. So it's pretty serious in terms of how it reacts within the human body, more so than many other food-borne pathogens like salmonella which simply just makes you sick."
Listeria is common in water and soil, and a stringent regulation system for food manufacturers is overseen by the MPI.
FREQUENT TESTS, MEETING MPI RATING
In a statement, Epicurean Dairy Limited apologised to the public, and said it understood there would be concern about the charges.
"We want to apologise and reassure everyone that food safety is a top priority for us and that no unsafe products [were] ever sold to the public," the statement said.
"As soon as were informed of the misreporting we acted immediately. The factory manager who was responsible for this reporting left the business three years ago."
Mr Allan left the court immediately after the sentence was handed down and did not comment to media.
However during sentencing, his defence lawyer said Mr Allan had no direct knowledge of the offending, and that he was kept in the dark by former operations manager Ilya Pyzhanhov, who has already been sentenced and fined.
He said there were two occasions where Mr Allan became aware of the positive tests, and instructed staff to report them both times.
The lawyer said Mr Allan was "genuinely remorseful", stating that his children and their friends eat the yoghurts, and he's "horrified" something went wrong in the company that he built from the ground up and has invested in.
The statement went on: "We conducted a thorough independent investigation and made significant updates to our factory and processes. We have been working closely with MPI long before the misreporting instances and since.
"Together, we have undertaken a frequent testing and auditing programme and have now achieved MPI's highest level rating possible for our quality systems (Level 5.1).
"It's important to note that this investigation relates to reporting undertaken between October 2012 to August 2016. There have been no issues with non-reporting since then."