New Year 2013 NZ Honours awarded in Otago and Southland.
ONZM (OFFICERS OF THE ORDER)

Emeritus Prof Roger Field
Wanaka
Services to education and land-based industries
Emeritus Prof Roger Field has had a 41-year involvement with Lincoln University, where he promoted agriculture and the land-based industries of New Zealand as vice-chancellor.
Prof Field was a member of the senior management of Lincoln University from the mid-1990s and vice-chancellor from 2004 to 2012. He was appointed professor of plant science in 1986 and subsequently became head of the department of plant science, before becoming deputy vice-chancellor, then vice-chancellor. He was a member and chairman of the New Zealand Vice-Chancellors' Committee, and chaired the Scholarships Committee, the Committee on University Academic Programmes and numerous interagency committees. He served on the council of the Association of Commonwealth Universities from 2008 to 2011. He has been a director of Te Tapuae o Rehua, a partnership of tertiary institutions and Ngai Tahu, aimed at lifting Ngai Tahu and Maori katoa participation and achievement in the South Island's tertiary education sector.
He was chairman of the South Island Dairying Development Centre from 2003 to 2012 - a partnership of seven dairy sector organisations working towards the sustainable development of South Island dairying through research, development and extension - and a Fellow of the New Zealand Institute of Management since 2005.''
A lot of the achievements that appear to be linked to me are also because of the work of others,'' Prof Field said.''
As a team in the last few years we've managed to put agriculture back on the front foot and I think Lincoln University is now recognised for what it should be, and that's a leader in education and research for the land-based industries in New Zealand, which is such an important part of the country's economy.''
Alexander Christopher (Chris) Kelley
Dunedin
For services to New Zealand Police and diplomacy
Chris Kelley has been recognised for his distinguished career with New Zealand Police both here and abroad. The Dunedin man said he was ''quite taken aback and humbled'' by the honour, which he shares with his wife Lynn, their three daughters and former police colleagues, ''without whom I could have never had such a varied and rewarding career''.
Mr Kelley (62) joined the police force in 1968, and held numerous supervisory, investigative and management positions in Invercargill, Dunedin and Wellington.
He worked as a crime services manager and a police complaints investigator, which included a review of the fatal shooting of Eric Bruce Gellatly in Invercargill on September 27, 1995. His report was reviewed by the Police Complaints Authority which, along with the coroner, agreed with his findings, ''that was at the heart of public confidence''.''
I am immensely proud of New Zealand Police, and in my opinion the level of public and professional scrutiny on the police ensures accountability and integrity that is as good as anywhere else in the world.''
From 2003 he spent almost a decade policing overseas in Indonesia, Australia and Tonga, but returned frequently to the family home in St Clair, Dunedin.
In January 2003 - after the Bali bombings - the then detective inspector was seconded to establish the police liaison office at the New Zealand embassy in Jakarta.
In May 2004, he worked for the New Zealand High Commission in Canberra, where he served as a police liaison officer, working with Australian federal and state police and New Zealand Police.
During his four-year stint in Canberra he developed interagency links and provided security liaison support to the New Zealand Commonwealth Games team, at the 2006 Melbourne games. From 2008 he was seconded to work as the Commissioner of Police in Tonga, and that year retired from New Zealand Police in order to retain independence in his new role.
That role offered him the chance to leave the greatest impact, as it provided an opportunity to be involved in policing reform, implementing new policy and operational activities for a police force that ''was struggling after the events of November 2006''.
The aftermath of those riots had affected public confidence and the ability to deal with serious incidents.
The sinking of Princess Ashika was a significant event for the police force, which was found to have acted in an exemplary manner after the 2009 maritime tragedy.
Last year he returned home to Dunedin, and was undertaking contract work for a government department.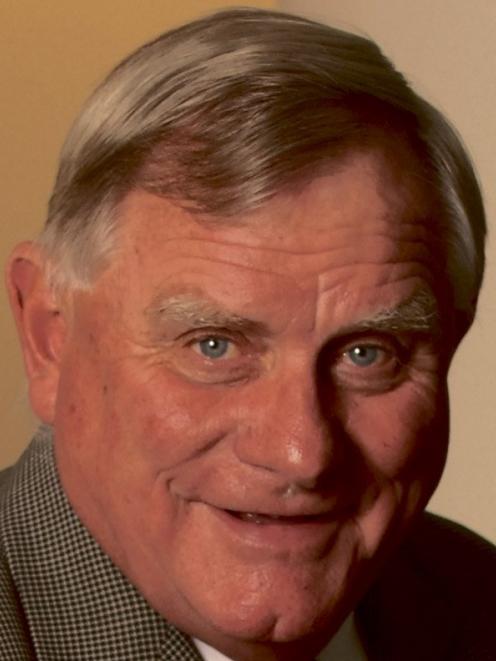 John William Acton Smith
Invercargill
Services to business and community
A lifetime of service to Southland business and community by Invercargill businessman Acton Smith (65) has been recognised with an Officer of the Order (ONZM).
Among Mr Smith's achievements were fighting to keep the Southland Building Society independently owned, his ownership of H&J Smith Ltd and H&J Smith Holdings Ltd's five department stores and allied businesses and his involvement with the Southland Indoor Leisure Centre Charitable Trust, of which he has been chairman of since 2006.''
I'm very lucky and very privileged to get to the position to receive this honour,'' he said from his holiday home in Wanaka.
Overseeing the redesigning and reconstruction of Stadium Southland, after its collapse because of snowfall in 2010, had been a challenge he was not expecting at the end of his working life but he wanted to ensure it was completed, he said.
Diane Edith Brown
Dunedin
Services to writing and education
Poet and novelist Diane Brown says she is a little embarrassed with her honour.
''I was brought up to be humble. It's a matter of not having too much attention drawn to me.
''It's a little embarrassing. Many may disagree but writers are introverted people by nature.''
Having said that, the 61-year-old was delighted with the award.''
I think it's a really good thing for literature, which is not overly recognised in our society. That's the main reason why I have accepted it.''
Brown has a long-standing voluntary involvement with the New Zealand Society of Authors (NZSA) and has tutored a wide range of creative writing courses.
She was creative writing co-ordinator and tutor at Aoraki Polytechnic from 2001 to 2011, taught creative writing courses at Paremoremo Prison and recently established Creative Writing Otago - an online creative writing school. Brown has published six books, including Before the Divorce we go to Disneyland (1997), Eight Stages of Grace (2002) and Here Comes Another Vital Moment (2006).
She has won the Michael King Writer's Studio Inaugural Residential Fellowship (2005), the Montana Book Awards Best First Book of Poetry for Before the Divorce we go to Disneyland and the Buddle Findlay Sargeson Fellowship (1997) and was a finalist in the Montana Book Awards in 2003.
Jeanette Crosado
Dunedin
Services to animal welfare
Animal welfare advocate Jeanette Crosado hopes the lives of all creatures will continue to improve and says changes in attitude are encouraging.
The St Clair resident has been involved with the Society for the Prevention of Cruelty to Animals (SPCA) for more than 30 years.
When she joined the management committee of the SPCA Otago branch in 1978 she was its only female member, and served as president between 1987 and 2010.
This year Mrs Crosado (74) was awarded a gold bar to go with the gold medal she received from the Royal New Zealand SPCA in 2007.
In 2001 she helped form the Otago SPCA Charitable Trust, of which she was chairwoman.
Mrs Crosado was ''absolutely surprised'' by her award and said it indicated how important animal welfare had become to the community and the nation.''
It's more than just looking out for cats and dogs. All animals, if used, must be used in a way that's most humane and treated specially,'' she said.
Mrs Crosado had long been involved in the ethical treatment of animals in science and training as a member of the National Animal Ethics Advisory Committee and a board member of the Australian and New Zealand Council for the Care of Animals in Research and Teaching.
Since 1989 she had also been an animal welfare member of the Crown Research Animal Ethics Committee.
In May she stood down after 24 years as a member of the National Council of the Royal New Zealand SPCA, but remained the chairwoman of its animals in science advisory committee.
She had received long service awards from the national and Otago SPCA branches, as well as an award recognising her 20 years of service to the animal ethics committee.
Laura Fairweather
Niagara (South Catlins)
Services to cycling
Southland cyclist and paralympic gold medallist Laura Fairweather wasn't sure whether to accept her award. Fairweather (25), from Niagara, South Catlins, told the Otago Daily Times she came ''pretty close'' to saying no, worrying she was not yet worthy of such an award in a career that - hopefully - was yet to peak.
However, Fairweather's mind was eventually made up when she thought of the positive message her gold, silver and bronze medals had helped deliver to her South Catlins community, and in particular the area's young children. Fairweather accepted the honour for services to cycling after her success as a tandem cycle pilot at the London 2012 Paralympic Games.
She and fellow paralympic cyclist Phillipa Gray, of Southland, together won gold in the tandem women's pursuit, as well as silver in the tandem women's road time trial and bronze in the tandem 1km time trial. Gray is sight and hearing impaired as a result of Usher syndrome and requires Fairweather's help to guide their tandem bicycle.
Geoffrey Mirkin
Dunedin
Services to the community
Geoffrey Mirkin, a senior Dunedin lawyer who chaired the board which established the Otago Community Hospice, is ''humbled'' with his honour.
Mr Mirkin (60), who has served on many Otago charitable boards since his mid-20s, said it was ''nice to be acknowledged'' but voluntary work was not undertaken ''for honours or awards''.
He paid tribute to the hundreds of thousands of community volunteers who were working throughout the country to make New Zealand society more humane and inclusive.''
I could not have achieved anything that I've achieved, working with charitable organisations, without these amazing, passionate people who believe in the causes that they're working for.''
Mr Mirkin has been chairman and trustee of the Otago Community Hospice Trust, and is still closely involved with the hospice, including as honorary solicitor and chairman of the hospice complaints committee.
He received the national College of Law Community Service in Law Award earlier this year.
He chairs the Otago Welfare Guardianship Trust, the Integrative Health Trust Otago and the Corstorphine Baptist Community Trust, a provider of mental health services, and is a trustee of the Dunedin Jewish Trust.
He was president of Dunedin Marriage Guidance (1984-88) and national president of Marriage Guidance New Zealand (1992-94) and established the North Otago Budget Advisory Service in 1980.
Geoffrey Watts Neilson
Mosgiel
Services to agriculture
Geoff Neilson (70) played a leading role in the eradication of the hydatids disease in New Zealand.
The former South Otago farmer, who retired to Mosgiel, said his honour was recognition of all the encouragement and support he had received from family, colleagues and friends over the years.
He acknowledged his wife Ailsa, son Andrew and daughter Dianne, without whom '' I could not have made myself available to take up the opportunities that came my way''.
Mr Neilson said it was a privilege to be part of the successfulhydatids eradication campaign. Hydatids was responsible for the deaths of 142 people in New Zealand between 1946 and 1956.''
To have been part of a huge team that consisted of dog owners, local government hydatids and dog control officers, the hydatid council's field officers, scientists and members of the National Hydatids Council, gave one a tremendous sense of satisfaction to see this needless disease finally eradicated from New Zealand.''
He was also chairman of Ovis Management Ltd, which was set up to control what is known as sheep measles. He acknowledged the support he received from the country's meat-processing industry, the staff and members of the New Zealand Meat Industry Council and the directors of Ovis Management, in particular the company's project manager, Dan Lynch.
Denise Brenda Walsh
Dunedin
Services to youth theatre
Denise Walsh has been a drama teacher and a producer of youth theatre for more than 30 years.
Ms Walsh started teaching drama at King Edward Technical College, before moving to Logan Park High School in 1976. She taught drama there until retiring at the end of this year.
She said she was ''very flattered'' to be recognised with an honour for doing what she loved.''
I have enjoyed the whole journey. I kept learning with them. I think that's why it's nice working with young people.''
''I liked helping kids channel their creativity,'' she said. She has also written, produced and directed many scripts tailored to the needs of teenagers as they face the transition to adulthood.
She also mentored many other practitioners of youth theatre, serving on the executive of the New Zealand Association for Drama in Education for many years.
She is a life member and former executive member of the New Zealand Theatre Federation and was an executive member of Speech New Zealand.
Ms Walsh also took teams to represent New Zealand youth drama to the United States, Japan, Germany and Korea and helped three pupils attain full drama scholarships in the US.
She was also an accredited adjudicator for the New Zealand Association of Drama Adjudicators.
QSM
Noel Dawson Anderson
Riverton
Services to Coastguard
Noel Anderson (57) was honoured to receive the award, which recognised his 40 years of service to the Riverton Coastguard unit.
''There are 1200 other volunteer coastguards doing the same here - it's a great honour.''
He was senior master, unit trainer and media liaison officer and had filled just about every role, including president, over the years.
Mr Anderson played a vital role in building the rescue vessel, upgrading the Russell John Chisholm flagship and commissioning the 4ZA and Foveaux rescue vessels and the boat shed base project.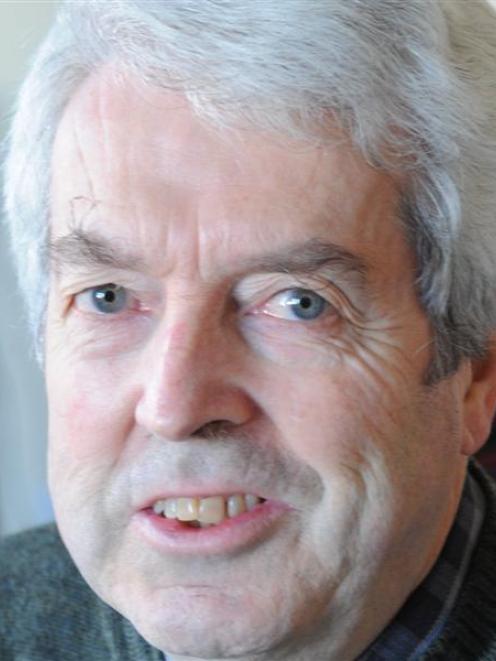 Michael Lynn Andrewes
Dunedin
Services to opera
An award for services to opera was ''further icing on the cake'' for Michael Lynn Andrewes (69), who says his passion for the comic operas of Gilbert and Sullivan has given him much pleasure.''
I felt very surprised initially. It wasn't something I was expecting. But it's nice to be officially recognised. This is further icing on the cake.''
After a career as director of the Language Learning Centre at the University of Otago from 1967 to 1996, he has since raised the profile of opera in Dunedin and wider New Zealand by directing 13 Gilbert and Sullivan operas back to back in historical order between 2002 and 2012 for the Really Authentic Gilbert and Sullivan Performance Trust.
As well, he has directed a further 12 major productions for the Dunedin Gilbert and Sullivan Operatic Society, the Dunedin Opera Company, Otago Opera and the Dunedin Repertory Society.
The greater part of his work in the theatre was unpaid and voluntary.
During this time, he has raised more than $1 million to fund his projects and has injected a significant amount back into the Dunedin community, including $400,000 for the Southern Sinfonia.
Warren David Barker
Fairlie
Services to the community
A lifetime of serving the South Canterbury region has been recognised for Warren Barker. He joined the Caroline Bay Association as a volunteer when he was 13 and has been a member for more than 40 years, making a significant contribution to the success of its annual carnival.
He has served on the executive for more than 25 years, including a 16-year term as president. Mr Barker was a Timaru district councillor from 2004 to 2010.
Malcolm Duncan Cameron
Dunedin
Services to youth and the community
This year's Senior New Zealander of the Year Malcolm Cameron doesn't go to work. Instead he ''lives the dream'', often waking at 5am in his bid to help educate and empower young people.
Mr Cameron (68) started working with youth in the 1980s when employed by the Salvation Army.
He was made redundant and decided in the early 1990s to go it alone, with the support of his wife and ''hero'' Annabel.
In 1998 the Malcam Charitable Trust was established, realising Mr Cameron's dream.
''For the last 20 years or longer, when I started working with youth in my own right, I haven't had a job. I've just been living the dream, and waking up every day with that dream is an awesome space to be in,'' he said.
Mr Cameron was humbled by his latest award and said it represented the tens of thousands of people who had helped him achieve his goals.
''I'm really proud and pleased for everyone concerned. It's not because of what I do, but because of everyone else around,'' he said.
Mr Cameron had been involved in dozens of youth programmes and schemes, initiated by the Malcam trust as well as separate organisations.
Frederick Charles Cooper
Gore
Services to community
Fred Cooper's honour was recognition of more than 50 years' work with the Gore Returned and Services Association and 40 years with the Gore and Districts Senior Citizens Club.
''I'm a bit humbled. I didn't do it by myself - I work as part of a team.''
Mr Cooper (91) is a life member of the RSA, having served in several roles, including as the Otago-Southland district RSA president for two years and a member of the national executive.
His involvement in the senior citizens club included the construction of the club's building in 1976 and a shelter shed for mobility scooters. He was elected to the committee in 1984 and served as vice-president and president.
He was also a life member of the Eastern Southland Hunt Club.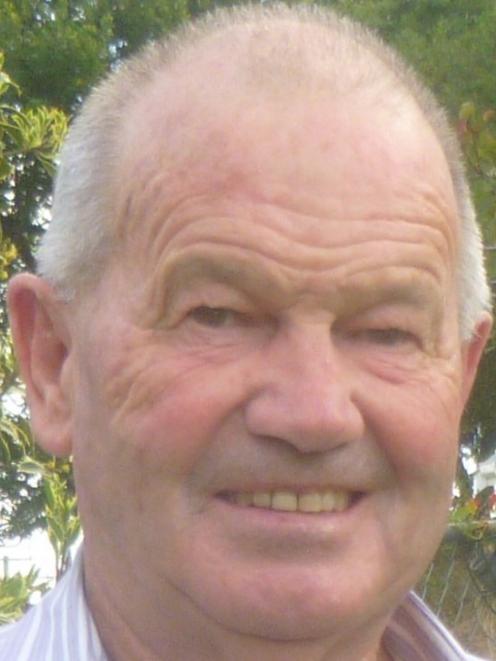 Peter Thomas Cummings
Lawrence
Services to agriculture and the community.
For about 50 years, Peter Cummings (70) has been ''very much'' involved in serving his community.
''It's very nice to get a recognition like this ... I was very surprised to hear and it's very nice for my wife and six children,'' he said.
He is a trustee of the Clutha Gold Trail Charitable Trust, responsible for the creation of a 73km cycle and walking trail between Roxburgh and Lawrence, and the Lawrence Chinese Camp Charitable Trust, and is chairman of the Tuapeka Lawrence Community Co, which promotes and researches historical sites in the district.
He is also director of the Tuapeka Lodge harness racing stud, a committee member of the Tuapeka Trotting Club and a superintendent, instructor and driver for St John. Previously he was a trustee and vice-chairman of the New Zealand Farm Environment Award Trust; a committee member of the Otago Balance Farm Environment Awards; and local branch chairman and, for seven years, committee member of the Otago Meat and Wool Committee for Federated Farmers.
From 1991 to 1995 he was chairman of the Clutha District Strategic Planning Committee, and a member of the Clutha District Chamber of Commerce and the Clutha Agricultural Development Board. He was chairman of that board and is now a life member.
He was also design and building chairman for the Simpson Park sports complex.
Mavis Jessie Davidson
Owaka
Services to the community
Mavis Davidson had to sit down and ''catch her breath'' after learning she had been nominated for an honour.
''I found out in October and that first letter shocked me,'' said Mrs Davidson, who gave her age as ''more than 80''.
''I admire all of those people who have received one before me but I don't like any fuss. That's the worst part about this.''
Mrs Davidson moved to Owaka 54 years ago and immediately immersed herself in the community. A passion for gardening saw her join the Owaka Garden Club in 1962 and the Owaka Floral Art Foundation in 1967. Mrs Davidson helped create several gardens within Owaka township in 1997 and has continued to maintain them.
She was a founding member of the Catlins Horticultural Society in 1984 and has been head steward. She remains a committee member of the Catlins Historical Society and has also served as treasurer (1992-2002).
Mrs Davidson was a volunteer librarian at Owaka Library (1970-97) and also a co-ordinator of Meals on Wheels in Owaka (1969-2003).
She also helped establish the Owaka Museum and Information Centre in 2007 and continues as a weekend volunteer. She has also been an organiser and supervisor of offenders carrying out community work in Owaka since 1998.
After more than 50 years serving her community, Mrs Davidson remains most proud of her work with the Owaka Beautification Society.
Stewart Harvey
Dunedin
For services to heritage preservation
Stewart Harvey has been a volunteer working towards the preservation of both natural and historic heritage in Otago for about 20 years.
Mr Harvey was a member of the Otago branch of the New Zealand Historic Places Trust for eight years. He formed the Historic Cemeteries Conservation Trust of New Zealand in 2001 and is now the chairman and honorary treasurer. Mr Harvey also initiated the preparation and publication of a plan to conserve Dunedin's Northern and Southern Cemeteries.
A major part of this plan was the restoration of the Chinese section of the Southern Cemetery. He also spearheaded fundraising efforts for the restoration of the Larnach family tomb, which was completed in 2011.
Mr Harvey was also a foundation trustee and honorary treasurer of the Otago Natural History Trust's Orokonui Ecosanctuary from 2003 to 2011.
In 2010 he formed the Dunedin Prison Charitable Trust with the aim of buying the prison and converting it into a tourist attraction.
Mr Harvey said he saw the award as recognition not just for himself, but for all those who worked towards preserving Otago's heritage.
''It's certainly a nice honour to be recognised, but my work has relied on so many other very talented people.''
Ian Moffat Lindsay
Winton
Services to the Fire Service
Browns Volunteer Fire Brigade chief fire officer Ian Lindsay (59) was ''humbled'' by the honour.
''It's an honour for the whole family, especially my wife ... She's held the fort at home.''
He had been a member of the squad since 1975, served as director, vice-president and president of the United Fire Brigades' Association and is a trustee of its benevolent fund.
Mr Lindsay became the Otago Southland Provincial Fire Brigades' Association secretary in 1993, later serving as president, and also spent 35 years as a competitor and judge at firefighting competitions.
A sheep and deer farmer, he was also involved in the Winton Agricultural and Pastoral Association as a director, and had been marshal of the sheep section and involved in its research farm.
He had also been involved in the Browns Athletic Society since 1975.
June Porter-Mills
Dunedin
Services to the community
June Porter-Mills was reduced to tears when she heard she had been honoured for her work with the Cancer Society.
''I was totally blown away by it all.''
She has worked for the society as a fundraiser since 1984 after first becoming involved in the charity through her earlier broadcasting work.
''I'm absolutely passionate about it. I believe totally in the organisation.''
During her 28 years with the organisation Mrs Porter-Mills (71) had initiated Dunedin's annual spring ball, increased the scope of the Daffodil Day appeal and helped bring Relay for Life to Otago and Southland.
At a national level she had worked on many specialist committees and assisted with strategic development. She was also the first woman to be inducted as a Rotarian at the Rotary Club of Dunedin and was the first woman president, in 2001.
Mrs Porter-Mills was been a trustee and mentor at the East Taieri Church from 2002-10.
Ian Peters Gladstone Roche
Dunedin
Services to lawn bowls
It was an emotional moment for 81-year-old Ian Roche when he picked up the official letter of congratulation from the Governor-General from his mail box 10 days ago.
''My hands were shaking. I'd never received a letter like this before,'' he said.
''I sat dumbfounded when I showed the letter to my wife, Jan.''
Mr Roche joined the Tainui Bowling Club in 1975 and for the past 37 years has made a significant contribution to bowls administration.
It started with his own club and the Dunedin Bowling Centre. He was president of the centre in 1988 and led the committee that joined the men's Dunedin Bowling Centre with the Otago Women's Bowling Centre to form Bowls Dunedin. He has been patron of Bowls Dunedin since 2009.
He has been a member of the New Zealand Bowling Association since 1987 and was elected president for the 1993-94 season.
Mr Roche has promoted bowls to make the sport more meaningful to a younger generation and was instrumental in introducing the national paraplegic singles.