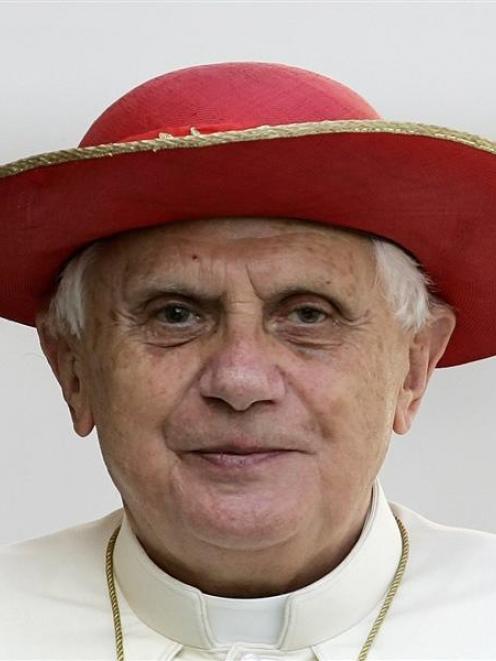 The papacy is one of religion's enduring institutions, with history teaching that St Peter - or Simon Peter, one of Christ's disciples - was the first pope within the Catholic Church. Every pope is seen as St Peter's successor; the rightful superior to all other bishops.
The rock upon which the Catholic Church was built has been under severe criticism in recent times, but surprise and shock were the overwhelming reactions when Pope Benedict XVI, who is aged 85, announced on Monday night he would resign on February 28, no longer having the strength to fulfil his ministry.
He becomes the first pope in about 600 years to resign. Several popes in the past, including Benedict's predecessor John Paul II, refrained from stepping down, even when severely ill, because of the confusion and division that may be caused by having a former pope and a reigning pontiff living at the same time.
The statement by Benedict can be seen as an implied rebuke to his predecessor, who argued that clinging to life and power for as long as possible was itself a form of witness to Christ's suffering. But Benedict said: ''I am well aware that this ministry, due to its essential spiritual nature, must be carried out not only with words and deeds, but no less with prayer and suffering. However, in today's world ... strength of both mind and body are necessary.''
The announcement was seen as an act of both courage and betrayal. Modern medicine prolonging the life of people has posed difficulties for institutions whose leaders usually rule for life. Benedict's act is seen by some as setting a wonderful example. But in Poland, a former secretary to the late John Paul, who suffered bad health for the last decade of his life, said, ''You cannot come down from the cross.''
While world leaders were yesterday quick to praise Benedict's ministry, the Church has been rocked through his nearly eight-year papacy by a variety of crises, including child sexual abuse (an issue for the Church that continues to fester around the world) and Muslim anger. Jews were upset over rehabilitation of a Holocaust denier and there was a scandal over the leaking of the Pope's private papers by his personal butler.
The new leader of the world's 1.2 billion Roman Catholics may be elected as soon as Palm Sunday, on March 24, and be ready to take over by Easter a week later. The complex process to elect a new pope is expected to move quickly because the Vatican will not have to wait until after the elaborate services following a pope's death.
The pope who succeeds Benedict will face a situation unprecedented in modern times: the new pope will have a former Bishop of Rome in an apartment close by. Benedict has indicated he will not influence the choice of his successor, but he already has. With the appointment of his favoured cardinals from around the world, the Church has moved towards being a more conservative institution than it was under John Paul II.
With the population of Roman Catholics strongest in Africa and South America, there will be political pressure from within some sectors of the Church for the election of a pope from outside the traditional areas of service. Ghana's Cardinal Peter Turkson, Nigeria's Cardinal Francis Arinze, Canada's Cardinal Marc Ouellet and Italy's Angelo Scola have emerged as some of the leading candidates to succeed Benedict.
Recent history shows that since 1958, a long-serving pope has been succeeded by one who has served a much shorter time. Benedict's predecessor John Paul II served 27 years, but John Paul I served less than a year before his death. John Paul I was only 58 when he was elected, 20 years younger than Benedict, who was 78.
Some commentators say that may convince the cardinals to elect a younger man - and a younger pope may be preferable as the Church battles scandal and an increasingly secular world. But with no outright favourite to succeed Benedict, there may well be another surprise in store when the papal conclave makes its decision and the white smoke puffs from the Sistine Chapel chimney in just a few weeks.