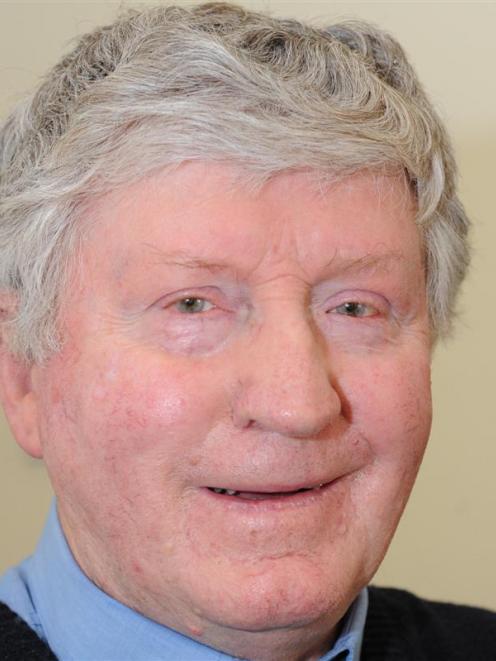 Pope Benedict XVI looked ''frail'' the last time Dunedin Roman Catholic Bishop Colin Campbell saw him just over a year ago.
However, Bishop Campbell (71) was very surprised to learn of the papal resignation from media reports yesterday morning.
''I think it was a surprise to all of us.''
Bishop Campbell met Pope Benedict (85) several times, at the Vatican and at World Youth Day in Sydney in 2008. He had also met him before his papacy, as Cardinal Joseph Ratzinger, the title Pope Benedict resumes when his papacy ends on February 28.
In December 2011, New Zealand's bishops travelled to Rome for their five-yearly ad limina visit to the Vatican.
''Well, I did notice ... that he was more frail than the time I'd seen him before.''
With a perceptive and intelligent mind, Pope Benedict was quick to grasp concepts and issues, Bishop Campbell said.
His legacy was likely to be his contribution to theology and morality teachings.
''He's been very strong in areas of morality. He's always been clear-cut and precise about the theological direction of the church.''
Asked if the church was in good heart, Bishop Campbell acknowledged a ''number of areas'' needed work, including continuing reforms started in the 1960s, particularly of the Vatican's ruling structure (the curia), and the role of bishops. ''In my mind, I think there's still work from the second Vatican council that needs to be completed. I think there's the area of reform of the curia. I think there's a need for a deeper assessment and appreciation of the collegiality of bishops.''
Asked if the church needed a modernising pope, he said while the ''basic truths'' of the church never changed, he would like to see some ''vision''.
''We're looking more at a kind of an attitude in a sense ... a bit like Pope John XXIII, who had this great vision. I suppose we're looking at a wider vision here.''
Pope John XXIII launched the second Vatican Council in 1962, which sought to bring the church into the modern age.
University of Otago Associate Prof Greg Dawes, an authority on modern Catholicism, said the Vatican still tended to see bishops as ''branch managers''. Reformers wanted bishops to play a greater part in decision-making. Pope Benedict had taken a conservative interpretation of the reforms suggested by the second Vatican Council, as had his predecessor, Pope John Paul II, Prof Dawes said.
Given the appointment of mainly conservative cardinals in recent years, it was unlikely the next pope would be a modernising figure, although ''surprises can come out of conclaves''.
The church could recover some of the moral authority it lost over the sexual abuse scandals by adopting a strong stance on economic and social justice issues, Prof Dawes said.
The next pope had ''repair work'' to do, he suggested.
Prof Andrew Bradstock, of the Centre for Theology and Public Issues, said the unusual resignation was an opportunity for the church to adopt a more ''humble'' role, rather than acting as though it were a ''major'' power, remote from the people.