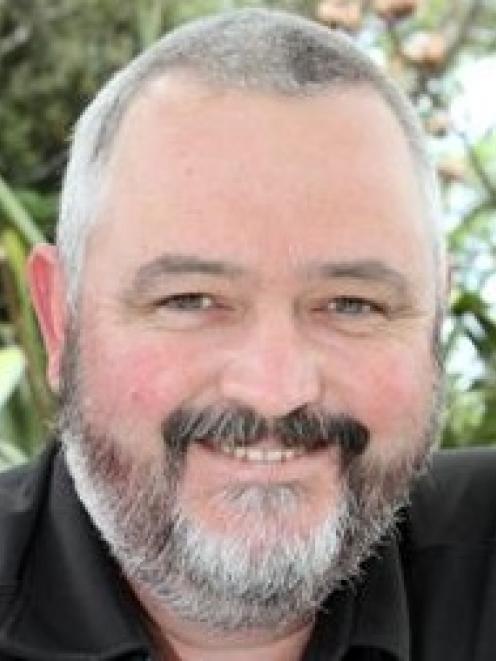 New Zealand First MP Richard Prosser has, appropriately, prompted widespread outrage for inflammatory comments about young Muslim men.
''If you are a young male, aged between, say, about 19 and about 35, and you're a Muslim, or you look like a Muslim, or you come from a Muslim country, then you are not welcome to travel on any of the West's airlines,'' he wrote in a magazine article. ''Most terrorists are Muslims,'' he said. ''I will not stand by while [his daughters'] rights and freedoms of other New Zealanders and Westerners, are denigrated by a sorry pack of misogynist troglodytes from Wogistan.''
While Mr Prosser yesterday ''apologised unreservedly'', it was only after the storm of disapproval had burst and showed no sign of abating. The uproar was such that his very position as an MP has been looking shaky, and there is no shortage of calls for him to resign. Meanwhile, the earlier equivocation of his party leader, Winston Peters, also disturbs. Mr Peters first condemned Mr Prosser's comment, and then backed off somewhat. Given Mr Peters' history of appealing to prejudice, this reaction does him no credit.
Mr Prosser's comments were not simply highly provocative but also ignorant and plain wrong.
It might be true that Muslim young men have been involved in more terrorist actions over the past 15 years than people from other ideologies, genders or ages. But, first, it must be recognised that Islam covers wide ranges of beliefs and attitudes. Secondly, potential ''terrorist'' numbers compared to the Muslim population of the world are minuscule.
There are, it is estimated, more than 1.6 billion Muslims and more than 200 million of these are from Indonesia alone. The stereotypical Middle Eastern/North African terrorist that Mr Prosser seems to be branding make up only 20% of the tally. In New Zealand, based on the 2006 census, the number identifying as Muslim is 36,000, with many of these having come from Fiji and being of Indian ethnic origin. Thirdly, the idea that a Muslim young man could be recognised by some visual characteristic and stopped from flying on Western airlines was ludicrous.
It would be just as crazy and unfair as stopping all Irishmen from entering London in the 1970s through to the early 1990s because a few had been responsible for IRA bombings. Muslim men come in all shapes and shades and are indistinguishable from other young men. Mr Prosser's article, apparently sparked after a pocket knife was taken from him at an airport, did canvass the legitimate issue of profiling at airports while spinning off into what he now admits was a ''rant''.
He now also accepts that what he could say as an individual is unacceptable as a MP. It was this status that made the comments take off around international media. Here was a country's lawmaker slandering Muslims en masse. As an MP he does have special responsibilities and, hopefully, as he said, ''perhaps this is a catalyst for me''.
Mr Prosser lived in Lauder for six years and Alexandra for four. He arrived in Central Otago in 1994. He stood unsuccessfully for the Central mayoralty and stood in Parliamentary elections for the Alliance and for Democrats for Social Credit. He is now based in the Waimakariri electorate, north of Christchurch, and won a mere 538 electorate votes.
It is a black mark on MMP, and perhaps on us as voters, that a rag-tag group of MPs can come in behind Mr Peters on the New Zealand First list. The party has already lost Brendan Horan, now an independent, and pressure on Mr Prosser will not abate quickly. The whole matter must also disconcert Labour and the Greens as potential New Zealand First allies after the next election.
Challenging issues about immigration, race and religion will need to be debated in this country, and sometimes sensitivities will be aroused. To cry ''racist'' or personally denigrate those with opposing views can be unhelpful and unfair. Nevertheless, vehement reactions are justified when an MP, in the cold light of print, inflames with such blatant ignorance and prejudice.