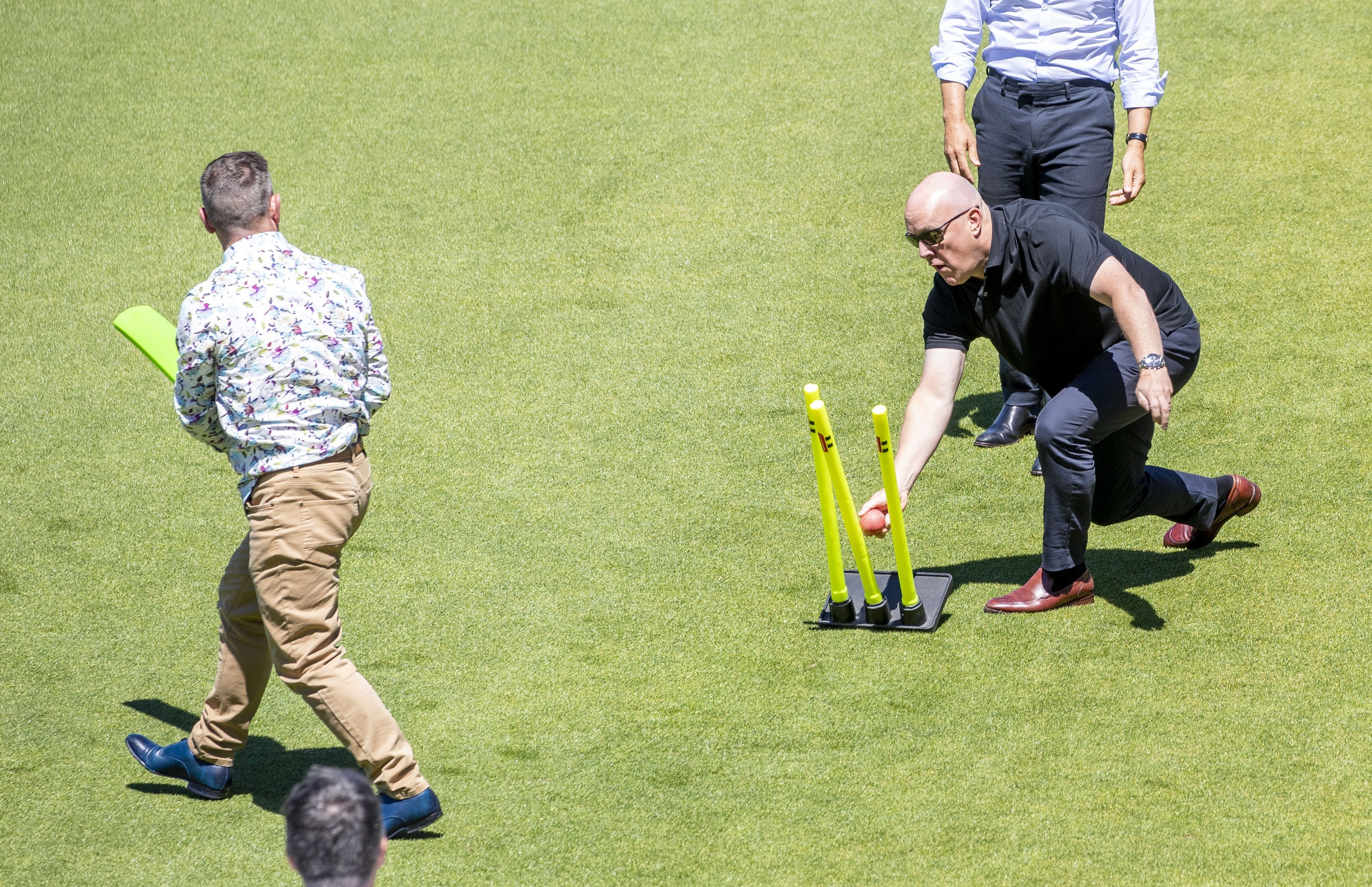 There are many things by which the success, or otherwise, of a Member of Parliament can be measured, but the fundamental one is whether they are still an MP at the end of the year, or not.
On that score 2021, unlike the WWE Survivor Series that was politics in 2020, has to be considered a good one for our Southern MPs — we end the year with the same complement which we began with and with them, mostly, in the same jobs they started the year in.
There have, of course, been varying fortunes, triumphs and despairs, but most are likely to look back on 2021 favourably.
Southland National MP Joseph Mooney only became his party's candidate at the 11th hour and began his speaking career in the House in extremely nervous fashion,
However, by year's end he was speaking confidently on a range of subjects, making a fine fist of his role as Treaty Negotiations spokesman, and having his praises sung by new leader Christopher Luxon and former Cabinet Minister Chris Finlayson.
A very good start, and Mr Mooney will have further learning curves to navigate next year, including taking the lead on his first Member's Bill.
Dunedin Labour list MP Rachel Brooking can also reflect on a year of achievement, with politicians on both sides of the House appreciating her attention to detail on the regulations review select committee.
Her passion for detail will be sorely tested next year when reform of Resource Management legislation gets truly under way, but she gives the impression she is up for the task.
Dunedin National list MP Michael Woodhouse ends the year battered and bruised, but still defiant.
Although not a conspicuous supporter of the Judith Collins' regime, he was a prominent victim of National's Luxon-led reset, toppling off the front bench and picking up a rag tag of portfolios.
Assuming he still has the appetite for the task, 2022 will be an important year for Mr Woodhouse to show he still has what it takes to aspire to a prominent role in caucus.
His Waitaki colleague Jacqui Dean, likewise, had a tumultuous end to her 2021 after being embroiled, against her will, in National's leadership machinations.
However, she ends the year just where she started it, as Conservation spokeswoman and assistant Speaker, and will no doubt be hoping that she gets to concentrate on both of those in 2022 without distraction.
Te Tai Tonga Labour MP Rino Tirikatene does not command a high profile, and has enjoyed his behind-the-scenes role very much this year.
There is not much glamour in being under-secretary for Oceans and Fisheries and Maori trade and export growth, but he is there to make incremental gains and his influence may well be seen in the draft resource management legislation.
His Labour Dunedin colleague David Clark will no doubt have been greatly relieved to have enjoyed a much lower profile this year after the humiliations of 2020.
Back in Cabinet after very publicly leaving it last year, Dr Clark kept his head down and progressed a variety of steady but unspectacular law reforms, all without major incident.
His earlier indiscretions are not forgotten, but his rehabilitation has begun.
Invercargill Labour list MP Liz Craig has been somewhat forgotten this year, not the least by her own party.
Labour, having chosen not to elevate Dr Craig to its health team despite her strong credentials, then took the health sector law reforms away from the health select committee she chairs and — with dubious justification — set up a special select committee chaired by Deborah Russell instead.
She has work to do in 2022 to reassert herself.
Taieri Labour MP Ingrid Leary has done what all backbenchers are advised to do — work hard and avoid trouble.
She is making a reasonable contribution on some high-profile select committees and her energy as an electorate MP is notable.
Last but not least, Invercargill National MP Penny Simmonds has also been a fierce advocate for her patch, letting few chances slip by to advocate for the deep South.
She has a set of shadow portfolios close to her heart and is starting to make an impact, especially in tertiary education: she is another MP who can look forward to 2022 with some anticipation.
The House sits again on February 8.
The Southern Say awards
In this season of giving, Southern Say is awarding a few lighthearted prizes to our MPs, which they may, or may not, find useful.
The wine, oh wine, award
Michael Woodhouse, who told the House in September that he was quite prepared to accept Napier MP Stuart Nash's bet of a case of wine that New Zealand's Covid-19 vaccination rate would be 90% by year's end.
It's a wager Mr Woodhouse is probably quite happy to lose, but he is now in the market for a few bottles of Craggy Range pinot.
The light summer reading award
Legal resources site LexisNexis has a "resource management essentials" package on special at the moment, offering 25% off the seventh edition of Environmental and Resource Management Law, and Planning Practice in New Zealand.
Rachel Brooking quite possibly knows both books off by heart already, but if not she might fancy a refresher before she rewrites the law in this area next year.
The like this award
Ingrid Leary has been assiduously making sure the word "Taieri" is used properly in the House, and she might find a few copies of Pronounce Maori with Confidence by Hoani Niwa are useful to hand over to colleagues who think she represents "tie ree".
Clarity in politics award
Jacqui Dean has redecorated her office in recent months with blank pages sent to her by the Department of Conservation in response to her Official Information Act requests.
Anyone with even a passing interest in freedom of information issues should hope she gets a nice, unredacted document at the next time of asking.
The we'll beat it by 10% award
David Clark will be busy checking out hardware stores next year, having asked the Commerce Commission to investigate how the building supplies market works.
A big bag of fibreglass insulation will help keep the Dunedin villa of his choice warm, and also offer a point of price comparison should he choose to shop around.
The thanks for coming award
Joseph Mooney has already got he wanted ... the return of tourists to his home, Queenstown, offering a much-needed economic boost to a resort almost on its knees by year's end.
The sunscreen award
We probably won't need sunscreen given it falls in June, but Rino Tirikatene played an important role in Matariki becoming a public holiday.
The abacus award
Liz Craig fell foul of the National Party, and eventually Speaker Trevor Mallard, for failing to allow all parties a fair crack at Ashley Bloomfield at a health select committee meeting in April.
Hopefully some red, green and blue beads will help in keeping track of it all.
The come and visit award
Like Mr Mooney, Penny Simmonds would probably like an Aucklander to visit the south ... in her case Northcote Labour MP Shanan Halbert, who complained of being "Invercargill-splained" by Ms Simmonds.
So, a flight voucher for her to give to Mr Halbert so he can experience the warmth of some real Invercargill-splaining.