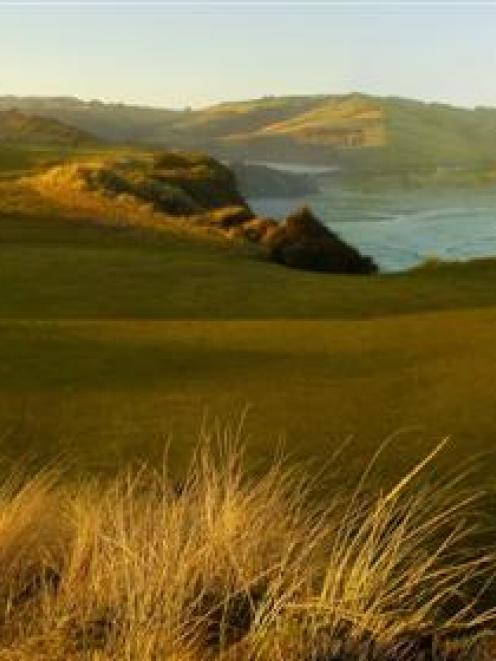 Dunedin has a wonderful but undervalued asset in its ''links'' golf course, Chisholm Park, writes former golf professional John Evans.
The 2013 British Open at Muirfield won by Phil Mickelson was a triumph of planning, superb all-round skills and an iron nerve.
Despite the very rare fine weather for four days, Phil was the only player to break the par of 284.
Viewers watching the Open would have seen trees adjacent to the course at Archer's wood, but not a bush at Muirfield, the famous links near Gullane outside Edinburgh, once described as ''just an old water meddie'', which had proven to be the sternest test of modern golfers Years of watching United States events leads golfers to believe trees provide the challenge.
Muirfield and most of the courses on the British Open rota belie that.
United States players must visit Scotland or Ireland to get their feel for the British Open venues, hard fairways, bouncy conditions and severe but fair rough which penalises progressively the errant shot or shots.
Tom Watson has visited the links at Ballybunion so often he has been made a life member.
We in Dunedin, have one of only nine recognised links in New Zealand and only six in Australia, the Links at Chisholm Park GC as it is known here.
The raft of pros who wish to cue up to play a professional event at Chisholm is testament to how experienced players value the test of their ability to control flight and spin in addition to line or length.
Chisholm Park has one fabulous feature that Muirfield cannot equal, the superb Dunedin coastline which is in view on many holes and comes into play on the majestic ninth.
TV viewers would have seen the lovely Firth of Tay and the Lothian coastline from the air, but - unlike at Chisholm Park - those views are not seen by the players.
Chisholm links would become a significant addition to the peninsula's world-class attractions with a little understanding and vision of its world-class potential.
It is good now, but with the improvements in ball and club, the course needs to be evolving steadily over time, as it has under the fine jurisdiction of John Humphries, the long-term greens superintendent who has recently retired.
Chisholm Park is rated in the top 20 courses in this country and has boasted a successful New Zealand amateur championship and numerous professional events, but it needs upgrading to continue to be as relevant in the future.
It is worth noting that Muirfield added over 200 yards to its length since 2002.
Walking over Chisholm Park one can see the evidence of old greens and tees that have been superseded as time went on.
This development and upgrading should continue or the asset will languish.
What the links need now is consent and finance to develop land at either end of the course.
The Pirates football ground rarely if ever uses its whole playing area; the golf links could benefit from one-third of its surface. Pirates could be granted extra facilities at other grounds when deemed necessary.
The Tomahawk domain represents another opportunity for improving the links.
There is sufficient land there to enhance the existing holes and it is superb natural links land.
The golf course would assist to stabilise the dunes, if designed correctly.
With vision we could have the best links in New Zealand and arguably the best in the world, with the huge advantage of being inside the city limits.
Building on sand is cheaper as it does not require drainage.
With the DCC granting a 99-year lease and planning assistance, these funds would be provided from outside the ratepayers.
Doonbeg, in Ireland, charges €275 (more than $NZ400 ) per round and United States players come from New York by private jet to fill the course; green fees for links courses in Ireland typically are in excess of 100.
The difference is: they promote their links courses.
• John Evans, from Otakou, Dunedin, is a former professional at Chisholm Park, TV commentator on golf for more than 20 years and a teacher of many of New Zealand's best players.
He also made clubs for many professionals including Bob Charles, Greg Turner, David Graham, and the first Australian Masters champion, Barry Vivian.