Do you think Dunedin, and Otago, needs a ''thinker-in-residence''?
This could be someone from overseas who is introduced by local councils or a trust for several months to take a fresh look at what makes us unique.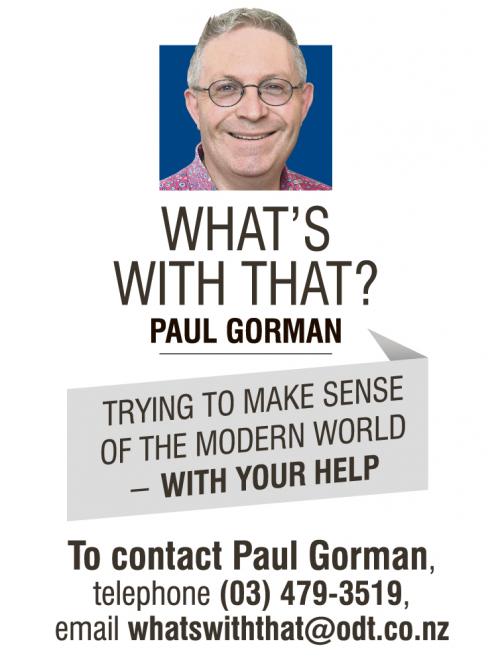 The reason I ask is that, just up the road, Christchurch has brought in Tel Aviv Foundation chief executive Hila Oren to ''challenge'' the way the city thinks about itself. Christchurch Foundation chief executive Amy Carter told The Press Ms Oren's role would be ''to keep us moving and to be aspirational''.
Ms Oren is ''considered a global leader in creating a city's narrative, supporting entrepreneurialism and philanthropy,'' according to Ms Carter.
The move, and what Ms Oren has had to say, have been controversial.
A lot of people object to someone coming in from another country to tell them what they should do to be better, or more successful, or happier. Yet, most of us also recognise that, when you play tourist, you make instant judgements about places and people in other countries - perceptions that may be useful for a place wanting to redefine itself, but that locals might find patronising.
In the case of Ms Oren's visit to Christchurch, she has upset many with her view that the disastrous earthquakes of 2010-11 should be removed from the city's psyche and its resurrection. ''It's not important at all. Let it go,'' she told The Press, while waxing lyrical about Hagley Park's dancing daffodils.
To be extremely, extremely charitable - maybe it is true that sometimes we just don't know what is best for us. But to those in Christchurch still struggling to get over the effects of the quakes, the loss of family or friends, homes and businesses, and suffering from anxiety, such remarks are totally insensitive.
As Press columnist Mike Yardley said, ''Oren's urging that we airbrush disaster out of our narrative isn't just demeaning, but inherently clueless''.
Perhaps having a thinker-in-residence is an interesting idea which has some merit. But don't we have plenty of academics in our universities and experts in business to lead the thinking anyway?
I'm casting about for a three-month contract as a ''thinker-about-whether-to-have-a-thinker-in-residence'', preferably in the south of France or the Cotswolds or New England in the fall. Let me know if you see a vacancy come up.
The wrong words
And now it's time to make a visit to the malaprop and spoonerism department on the first floor.
Ross Grimmett offers this one: ''A few years ago a neighbour proudly announced to me that he was having a splendid new placebo designed for his house.''
Awkward. How long did the neighbours sit inside it before realising it wasn't doing anything?
Carol Shortt says ''pah'' to malapropisms - ''how about spoonerisms?''
''Years ago I was working with a young lady who cooked Christmas dinner, on her own, for the very first time.
''When she returned to work afterwards, she was so excited. She told us all that she'd 'turked a cookie'.''
Which brings back vague recollections of an episode of The Two Ronnies, in which Ronnie Barker talked about ''spousands of thoonerisms''.
As I mentioned yesterday, my beloved nana wasn't averse to dropping the odd malapropism here and there. My favourites were paraquat flooring (not parquet) and cockle spanner (cocker spaniel).
Any others out there?