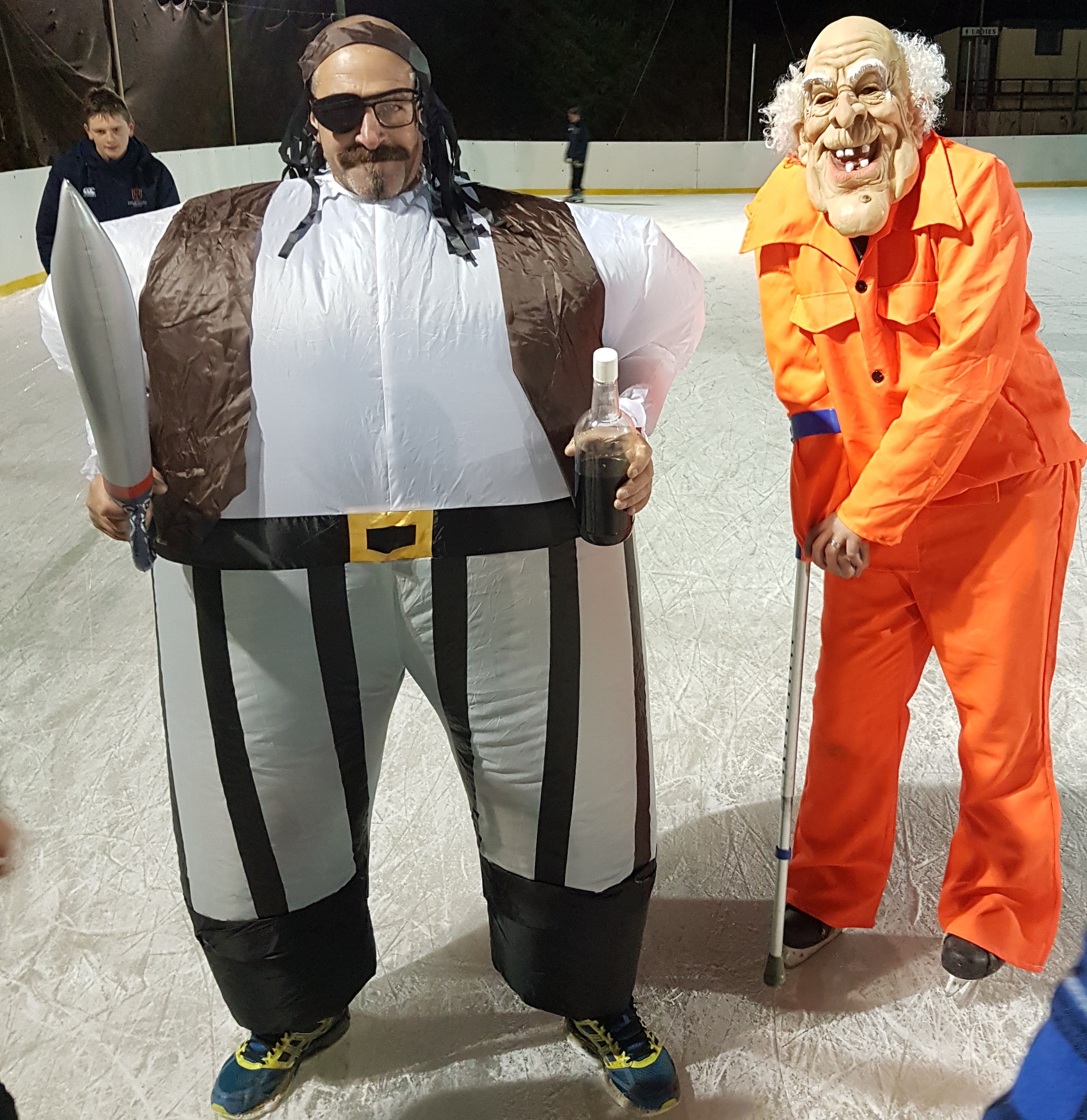 Parading around the ice in costumes at the Naseby Ice Dance and Costume Party are Ricky Ward (left), of Dunedin, as a fat pirate, and Jeremy Hore, of Ranfurly, as an old man.
The event was held at the Maniototo Ice Rink in Naseby on Saturday night. New Zealand Luge president Geoff Balme said 100 people attended the annual dance and party which was in its eighth year.
At the end of the evening, 20 Chinese lanterns were lit and let off into the night sky to celebrate winter and remember old skaters. Mr Balme said people went to the festival for "the outdoor ice at night, getting into costumes and good family fun".