The old saying rings true — the weather never repeats, but sometimes it rhymes.
Yesterday, Niwa released its annual climate summary for 2019, which showed much of Otago and Southland had another year of extreme weather.
Dunedin, in particular, appeared to experiencing an unusual case of weather deja vu.
For the second year in a row, the city recorded an annual average temperature of 11.8degC in 2019 — the same as 2018 — making it the second-equal warmest year since records began in 1947.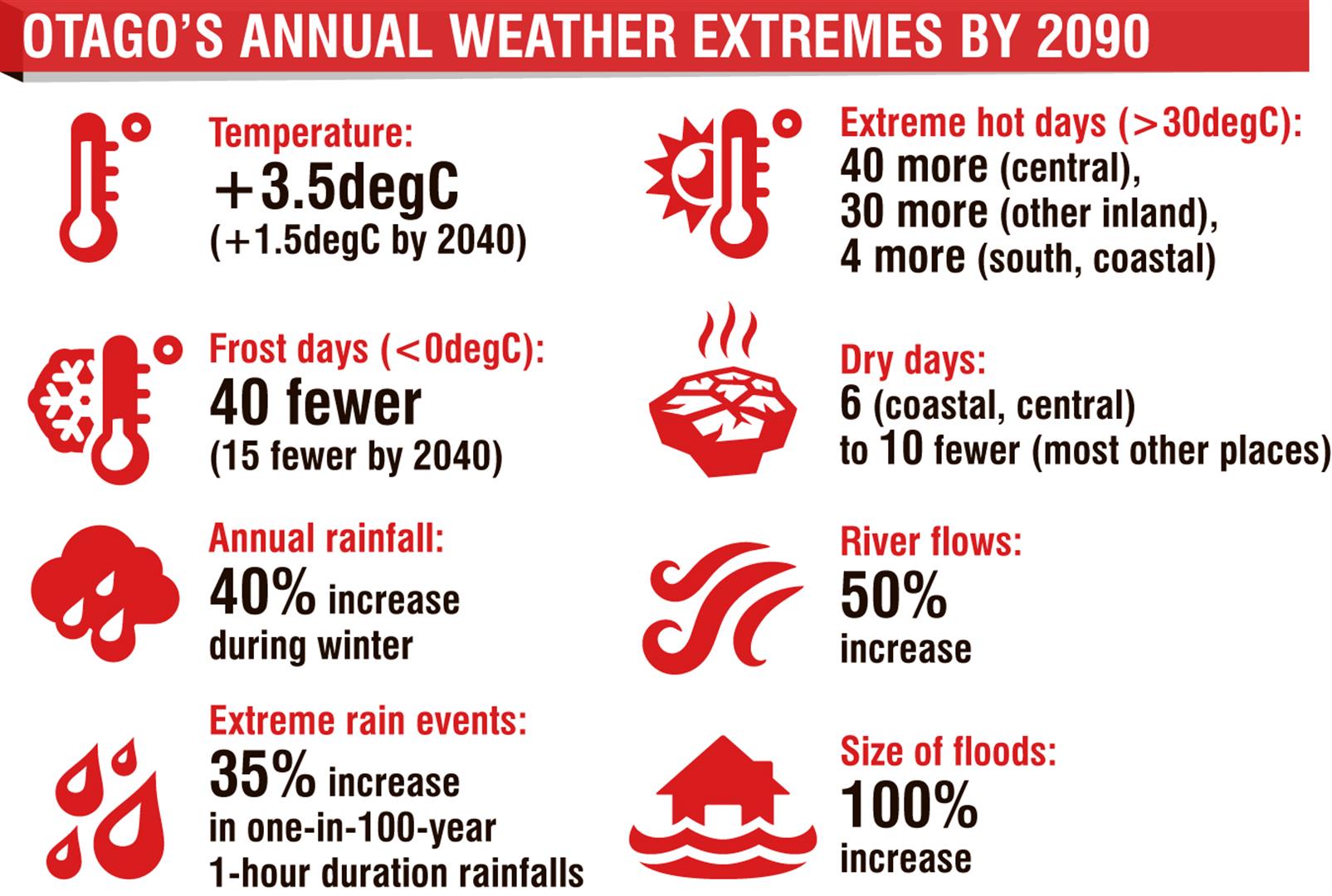 Based on records kept since 1909, the Niwa report also showed last year was New Zealand's fourth-warmest on record.
The 2019 mean temperature was 13.37degC — 0.76degC above the long-term average — which was part of an alarming trend.
''Five of the past seven years have been among New Zealand's hottest, and it's now been 35 months since the country saw below-average temperatures,'' the report said.
''This trend is consistent with the overall pattern of global warming.''
The year began with New Zealand's third-warmest January on record, and widespread heatwaves occurred at the end of the month.
It was particularly warm in Southland, where South West Cape (Stewart Island) also had its second-warmest year on record, and Puysegur Point, Lumsden, Invercargill, Tiwai Point and Nugget Point had their third-warmest.
Cromwell and Middlemarch had the highest temperature of the year for Otago and Southland, both reaching 35.0degC on January 28 and February 1, respectively.
Ranfurly had its highest-equal temperature since records began in 1897, when it reached 33.7degC on January 31.
Nationally, the highest temperature was recorded at Hanmer Forest where it reached 38.4degC on January 31 (New Zealand's 18th-equal warmest temperature).
The hot weather continued through February until late March, when heavy rain and flooding hit the Waiho Bridge on State Highway 6.
Between March 25 and 27, 1086mm of rain fell at the Hokitika catchment of the Cropp River, setting a 48-hour rainfall record.
Warmth and dryness remained a theme into winter. It was New Zealand's fourth-warmest autumn and seventh-warmest winter on record.
Snow events were infrequent and were replaced with warm, settled weather with frequent fog events.
The lowest temperature in the southern region was recorded at Tara Hills, near Omarama, when the mercury plummetted to -9.0degC on August 18.
The lowest temperature of the year in New Zealand was -9.2degC, recorded at Lake Tekapo on June 3.
More westerly winds than normal in 2019 meant western Southland and parts of Westland received rainfall that was 120%-149% above the annual norm.
Milford Sound had its fourth-wettest year since records began in 1929, after an ''astonishing'' 8417mm of rain was recorded there in 2019.
''That's more than 20 times the rainfall observed in Cromwell and Clyde — New Zealand's driest locations for 2019, which had 417mm of rain each,'' the report said.
Manapouri (West Arm Jetty) had 5135mm of rain in 2019 (second-highest on record), and Manapouri Airport had 1405mm (third-highest).
Temperatures as a whole were near average in September and October, before prevailing northwesterlies brought unseasonably warm weather, making November the warmest on record.
The year ended on a cool, wet note, particularly in the headwaters of southern lakes and rivers. Lakes Wanaka and Wakatipu rose considerably in December, inundating lakeside roads, tracks and reserves.
Niwa's forecast for the next three months has Southland and inland Otago temperatures likely to be near or below average; rainfall totals are about likely to be above or near normal.