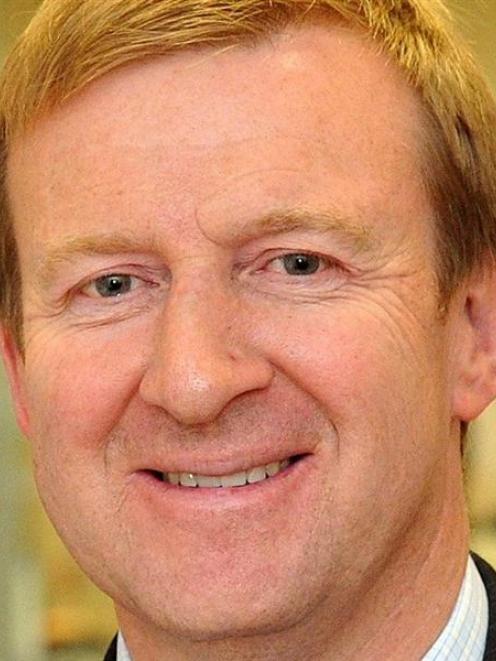 When Russell Garbutt moved a motion of no confidence in Health Minister Dr Jonathan Coleman at a crowded public meeting, he did not expect the minister to pick up the phone and call.
Mr Garbutt, of Clyde, emailed Dr Coleman the morning after the Alexandra meeting at which the almost unanimous motion of no confidence passed. More than 700 people attended in response to possible cuts at Dunstan Hospital.
The Southern District Health Board wants to trim 5% from rural hospital budgets.
That it was Budget day made the minister's call, just 15 minutes after the email, more surprising.
They spoke for more than 10 minutes, Dr Coleman telling Mr Garbutt the SDHB was his ''number 1'' priority in respect of its budget woes.
''There were enough hints in what he said that would make me believe the SDHB were going to be held to a much higher degree of account.''
Dr Coleman was ''sympathetic'' and Mr Garbutt got the impression the minister disliked the idea of a blanket 5% cut.
The call was revealed in Parliament yesterday, where Dr Coleman was questioned on the matter by the Labour Party's health spokeswoman Annette King.
Mrs King asked about the vote of no confidence, and about why 1700 people had attended the three Central Otago meetings to ''express their anger'' at a lack of funding for rural health.
''My response was I got straight on the phone to the gentleman who proposed that notice of no confidence.
''I told him I was not going to resign. He laughed. We talked through some of the issues, and he accepted that there are some real challenges there that the Government is committed to facing up to and solving.''
Dr Coleman said the public meetings were not ''about a lack of funding''.
''I can tell you that the population-based funding formula is the same formula that previous governments have used to distribute funding across the country.
''I have got very clear expectations of the Southern District Health Board, and it knows that it has to provide the services required by those communities within the budget that has been allocated to it.''
Mrs King suggested it was ''rather pathetic'' to blame the board for mismanagement when taxpayers had been paying for intensive monitoring by the Government-appointed Crown monitor since 2010 and for five years of intensive monitoring.
Dr Coleman blamed Labour for southern health woes, saying the Government was left ''picking up the pieces'' from when Mrs King was health minister.
• The Cromwell Community Board has resolved to tell the health board of its ''concern and disgust'' about the proposed cuts to Dunstan Hospital funding.
Board chairman Neil Gillespie said the board passed the resolution on Wednesday.
The matter was also likely to be raised at the Central Otago District Council meeting on Monday.