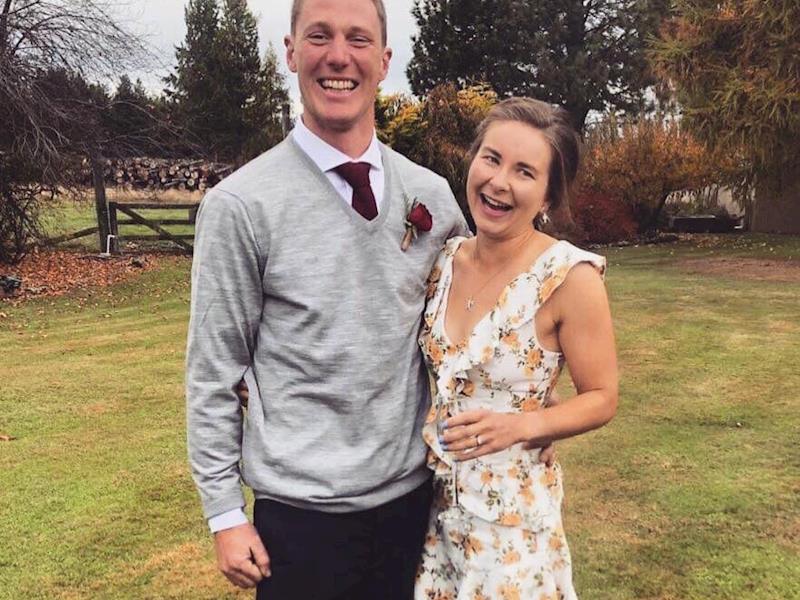 Te Anau couple George and Claire Bell recently lost everything in a devastating house fire - so their local community is rallying to support them.
The blaze, believed to have been caused by an electrical fault, left the couple with only "the clothes they were wearing" on Friday.
A Givealittle page set up to support the Bells had already reached $6000 by 9pm on Monday.
Ms Bell told the Otago Daily Times today she wanted to give a "big thanks" to the community for being so supportive.
"It's a rough time but glad we are OK."
A statement on the Givealittle page, linked to the Te Anau Volunteer Fire Brigade site, said that "money will never bring back the memories, photos and sentimental things they have lost but it will help them to rebuild their life".
"They are an awesome couple and are always so kind and generous so would be amazing to help them out in any way we can!
"Claire is a multi-sport athlete and George is a very keen hunter ... they have lost all [their] gear in this fire so let's help them to get back out doing what they love!" it read.
Te Anau Volunteer Fire Brigade Chief Fire Officer Graeme "Possum" Moffat said friends had provided emergency accommodation for the couple, and he believed the Te Anau community would rally strongly behind them.
Mr Bell was a bee keeper and had lost bee-keeping equipment as well as his personal possessions, and Mrs Bell had lost the bikes and kayaks she needed to compete in endurance events.
Mr Moffat said the fire, which destroyed the couple's home in Kakapo Rd, 5km northeast of the township, on Friday night was so intense that a thermal imaging camera recorded a 200degC temperature inside after the flames had been extinguished.
Emergency services were telephoned when smoke was noticed coming from a ceiling, and the fire spread rapidly.
Firefighters arrived within minutes of being called at 6.46pm, but the 120sqm single-level house was already "well involved".
"It was coming out of the windows and doors when we got there," Mr Moffat said.
Three fire appliances and three water tankers were used to fight the fire; two appliances and a tanker were from Te Anau, an appliance from Manapouri and tankers from Mossburn and Blackmount.
The fire appliances carried 2500 litres of water and the tankers carried 7000 litres, but their efforts were complicated by a lack of available water on site.
The tankers had to do a lot of shuttling to bring water, and had to find another source after initially using a duck pond.
An appliance remained at the scene until 1am on Saturday to make sure hot spots were fully dampened down. Firefighters returned later on Saturday when the fire briefly reignited.